Please note prescriptions are only available in Canada and given at the doctor's discretion.
Dyshidrotic eczema treatment, diagnosis & prescriptions
Skip the waiting room! Instantly connect with Canadian doctors for medical care from your phone, tablet or computer - any time, 24/7.
Can I talk to a doctor on Maple about my dyshidrotic eczema?
Yes, you can. The healthcare practitioner will want to discuss the symptoms and signs of dyshidrotic eczema you're experiencing and examine the affected area.
The healthcare provider may suggest additional testing or refer you to a dermatologist to rule out other similar skin disorders.
Once your healthcare team is able to provide a diagnosis for dyshidrotic eczema, they can suggest dyshidrotic eczema treatments that will work best for you.
Can I get a prescription on Maple?
Yes, our physicians can prescribe dyshidrotic eczema medications online during your consultation. Once you accept a prescription for dyshidrotic eczema, you'll have the option to pick it up from a pharmacy conveniently located to you or to have it delivered right to your door at no additional cost.
What is dyshidrotic eczema?
Dyshidrotic eczema, also known as dyshidrosis or vesicular eczema, is a skin condition that causes blisters to appear on the hands and feet.
The condition generally lasts between two and four weeks, and in some cases, may appear alongside seasonal allergies or during times of severe stress.
What are the symptoms of dyshidrotic eczema?
The most obvious symptom and sign of dyshidrotic eczema are small, possibly fluid-filled blisters that appear on the hands, feet, fingers, and toes. These blisters are itchy, and can cause your skin to become flaky, cracked, or painful to the touch. It can also cause a burning sensation or sweating in the area around blisters.
Occasionally, dyshidrotic eczema can cause larger, more painful blisters to form in these same areas.
Once blisters dry up, they may result in skin cracks that can be quite painful. Continual scratching of areas affected by dyshidrotic eczema symptoms can cause skin to feel spongy or thicker than normal.
Skin cracks can also result in localized infections in these areas, which may require separate treatments to manage.
What causes dyshidrotic eczema?
At this time, the direct cause of dyshidrotic eczema is unknown. Sometimes, it's associated with another form of eczema known as atopic dermatitis.
In some cases, the causes of dyshidrotic eczema may also be linked to allergy-related conditions such as hay fever.
There are a few risk factors which can also increase the risks of experiencing signs of dyshidrotic eczema such as:
Stress levels (emotional or physical)
Sensitive skin
Exposure to certain types of metal (particularly nickel, chromium, and cobalt)
Existing atopic dermatitis
How is dyshidrotic eczema diagnosed?
Often, the healthcare practitioner will be able to offer a dyshidrotic eczema diagnosis by evaluating the symptoms and signs of dyshidrotic eczema that you're experiencing. They will also want to perform a physical exam to evaluate the severity and location of the affected skin.
In some cases, your healthcare provider may refer you to a dermatologist or suggest additional testing in order to rule out other skin conditions that are presenting similar signs and symptoms. Additional testing could include performing a skin biopsy to rule out fungal infections, testing discharge from the blisters, or an allergy test.. Once your healthcare provider is able to provide a clear diagnosis for dyshidrotic eczema, they can suggest dyshidrotic eczema treatments based on the severity. This includes any prescription dyshidrotic eczema medications that may be required as part of your treatment plan.
How is dyshidrotic eczema treated?
There is no single effective dyshidrotic eczema treatment that will work for everyone. However, there are a number of options available which your healthcare practitioner may suggest depending on the severity of your condition.
Things you can do at home to reduce your skin irritation and improve the skin barrier include:
Using lukewarm water and soap free cleansers
Drying thoroughly after washing and apply emollients afterwards
When performing wet tasks, wearing cotton gloves under vinyl or non-latex glovesand removing hand or wrist jewelry prior to these tasks
Protecting your hands from the cold with gloves in cold weather
Avoiding exposure to known irritants
Mild dyshidrotic eczema symptoms can be treated with over-the-counter medications and creams, which help reduce irritation and inflammation.
When symptoms are more severe, some other dyshidrotic eczema treatments your healthcare provider may suggest include:
Draining large blisters (with a sterile syringe to reduce pain and prevent spontaneous rupture and risk of infection)
UV light treatments
Prescribing dyshidrotic eczema medications (e.g., corticosteroid medications, antihistamines, etc.)
In rare cases when such treatments are ineffective, the healthcare practitioner may suggest immune-suppressing ointments.
If cracked skin or broken blisters become infected, antibiotics may be suggested to help treat the infection in addition to other treatment suggestions.
When to see a doctor for dyshidrotic eczema?
If you've begun showing signs of dyshidrotic eczema, it's a good idea to talk to a healthcare practitioner or dermatologist on Maple.
This type of eczema can sometimes be confused with other types of skin conditions. A healthcare practitioner can help provide a clear dyshidrotic eczema diagnosis. Physicians on Maple can also refer you to dermatologists who have the specialization to help rule out other skin conditions that present themselves similarly.
A healthcare practitioner from Maple can suggest effective dyshidrotic eczema treatments to help manage your symptoms. This includes any prescription dyshidrotic eczema medications that may be required as part of your treatment plan.
Dyshidrotic eczema symptoms can be overwhelming and make you feel trapped. Maple's team of healthcare professionals are here to help you take back control of the health of your skin.
What is Maple?
With Maple, you can start talking to a doctor about your symptoms in a matter of minutes. We're a healthcare app for fast, convenient 24/7 access to Canadian doctors.
Simply log in, tap a button to request a consultation, and you'll be immediately connected to a doctor via live chat or video. Visit our How it Works page to learn more.
Our doctors can assess symptoms, and provide treatment, including prescriptions as necessary.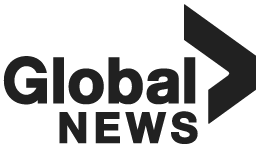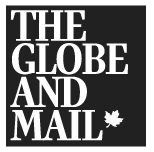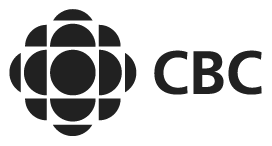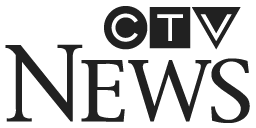 Patients love using Maple
Read our social media reviews, or download the app
The service has been amazing for our family. The doctors are kind, thorough, and ask all the right questions. As a busy family of five, this app has been a life saver
Super impressed with this service. Without a family doctor, it's easy to feel alone with no care. Very thankful to have options.
So fast and efficient. A process that would have ordinarily involved a referral and a six months wait was completed in less than 72 hours. Wholeheartedly recommend Maple.
At 1:30 am, I realized I had a UTI and was desperate for help. I went online and within ten minutes, I had my prescription faxed to my pharmacy. This service gave me peace of mind.
Maple was there for me when other doctors couldn't be. So convenient. Any time, any day. I am grateful for this service.
We needed to see a doctor over the weekend as our pediatrician was not available. Logging into Maple and choosing from a selection of specialties was quick and easy. Excellent service!
Very easy to navigate Maple. It's secure and trusted. Maple has truly gone above and beyond with their app. Highly recommended.
Amazing service! It was great being able to connect with a doctor from the comfort of home late at night.
If it wasn't for this service, I would be clogging up the emergency rooms for a prescription refill. A much needed service in my area.
With my asthma flare-up, I needed a specialist and found one here. The doctor improved my treatment and explained everything in a very clear way.
Maple revolves around your needs and schedule. Start enjoying on demand healthcare that fits your life.