Please note prescriptions are only available in Canada and given at the doctor's discretion.
Erectile dysfunction (ED) treatment, diagnosis & prescriptions
Skip the waiting room! Instantly connect with Canadian doctors for medical care from your phone, tablet or computer - any time, 24/7.
Can a doctor help treat ED on Maple?
Yes, absolutely. ED is the most common men's medical condition treated by online doctors on Maple.
Once a Maple doctor has had a consultation with you, they can help you to understand possible causes of your ED.
They also may prescribe treatments such as medicine that can help you achieve a temporary erection during sexual intercourse.
Can I get an ED medication prescription on Maple?
Yes, our Canadian-licensed physicians can prescribe ED pills and medications online during your consultation. Once you accept a prescription, you'll have the option to pick it up from any pharmacy or we'll deliver it right to your door at no additional cost.
You can visit our How it Works page to learn more.
What is erectile dysfunction (ED)?
ED is known as the inability to maintain an erection sufficient for satisfying sexual activity.
An erection is more complex than you may think – it involves your brain, hormones, emotions, nerves, muscles, and blood vessels. If any of these factors isn't working together with the rest, an erection cannot occur.
What are the symptoms of ED?
Symptoms may include:
Difficulty getting an erection
Difficulty maintaining an erection
Reduced sexual desire
You should see a doctor if:
Your inability to get or maintain erections is new and uninvestigated
Your difficulty with erections causes significant distress or relationship disruption
You experience other sexual problems like a premature or delayed ejaculation
You have diabetes, heart disease, or other health conditions
You have other symptoms associated with your erectile dysfunction
What are some of the most common causes of ED?
Common causes of erectile dysfunction include:
High blood pressure
Alcoholism
Hormonal
Diabetes
Heart disease
High cholesterol
Obesity
Spinal cord and brain injuries
Parkinson's disease
Psychological factors e.g. stress, anxiety
Sleep disorder
Smoking
History of radiation therapy
Medication use – antihypertensives, antidepressants, antipsychotics, antiandrogens, recreational drugs, and alcohol
How does ED get treated?
Treatment often depends on the root cause of ED. But rest assured, rhere are several treatment options for ED, including:
Counseling – this a recommended course of treatment for those suffering with erectile dysfunction caused by psychological reasons such as anxiety or stress.
Medication – pills (such as Cialis [tadalafil], Viagra [sildenafil], Levitra [vardenafil]) are the most common ED prescription pills in Canada. Injections can also be prescribed to help increase the likelihood of reaching an erection.
Vacuum Devices – vacuum devices can be used to improve the firmness of the penis by boosting blood flow to the area.
Surgery – vascular reconstruction surgery can be performed in cases where blood flow to the penis is restricted.
Exercises – pelvic floor, and other ED exercises can help men with ED regain normal function.
Treatment varies depending on doctor recommendations and what you personally feel is the best option for you.
How do you prevent ED?
By taking care of your health. The most common physiological reason for ED is reduced blood flow, brought on by constricted blood vessels. These are some of the most common culprits for tightened blood vessels:
High cholesterol levels. Try to maintain a low-cholesterol diet by reducing fatty foods and red meat.
Exercise to maintain a healthy body weight and encourage blood flow.
Check your blood pressure regularly to make sure it is not interfering with your ability to maintain an erection.
Keep your blood sugar levels in check if you are affected by diabetes.
Avoid smoking cigarettes. Smoking narrows blood vessels and reduces blood flow.
Drink in moderation.
Many illicit drugs can affect the nervous system and damage blood vessels.
Manage your stress levels or seek help to develop better coping skills
Discuss with your pharmacist the side effects of prescription drugs you're currently taking.
Does alcohol affect ED?
Yes this is partly true – dehydration is one of the ways alcohol can cause erectile dysfunction.
Alcohol acts as a sedative to the central nervous system. Increased alcohol consumption impairs sexual arousal from slowed signals between the brain and the penis, reduced penile nerve sensitivity, lowers libido, reduces blood circulation (kind of critical to get an erection), and maybe even reduced testosterone synthesis. Drinking alcohol in excess can cause high blood pressure – and damage blood vessels, again leading to impeded blood flow to the penis along with everywhere else in the body. Long term alcoholism leads to permanent damage.
Is ED reversible?
In many cases, yes, ED can be reversed. Even when ED can't be cured, the right treatment can reduce or eliminate symptoms. You can even get ED treatment online.
When should I see a doctor for ED?
You should see a doctor for your ED condition if:
Your inability to get or maintain erections is new and uninvestigated
Your difficulty with erections causes significant distress or relationship disruption
You experience other sexual problems like a premature or delayed ejaculation
You have diabetes, heart disease, or other health conditions
You have other symptoms associated with your ED
Does ED cause premature ejaculation?
No, ED doesn't cause premature ejaculation but you might be at risk of developing the condition if you have trouble getting or maintaining an erection.
Can ED happen at any age?
In short, yes, it can happen at any age. And while ED is less common in young men, it is much more prevalent in middle-aged men or older, due to atherosclerosis, a buildup of plaque in the arteries.
What is Maple?
With Maple, you can start talking to a doctor about your symptoms in a matter of minutes. We're a healthcare app for fast, convenient 24/7 access to Canadian doctors.
You simply log in, tap a button to request a consultation, and we'll immediately connect you to a doctor via live chat or video.
Our doctors can assess symptoms, and provide treatment, including prescriptions as necessary.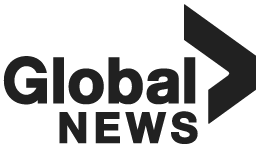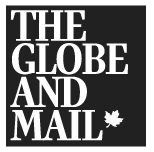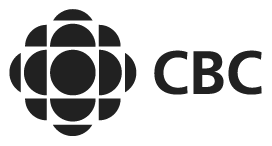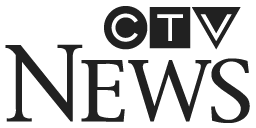 Patients love using Maple
Read our social media reviews, or download the app
The service has been amazing for our family. The doctors are kind, thorough, and ask all the right questions. As a busy family of five, this app has been a life saver
Super impressed with this service. Without a family doctor, it's easy to feel alone with no care. Very thankful to have options.
So fast and efficient. A process that would have ordinarily involved a referral and a six months wait was completed in less than 72 hours. Wholeheartedly recommend Maple.
At 1:30 am, I realized I had a UTI and was desperate for help. I went online and within ten minutes, I had my prescription faxed to my pharmacy. This service gave me peace of mind.
Maple was there for me when other doctors couldn't be. So convenient. Any time, any day. I am grateful for this service.
We needed to see a doctor over the weekend as our pediatrician was not available. Logging into Maple and choosing from a selection of specialties was quick and easy. Excellent service!
Very easy to navigate Maple. It's secure and trusted. Maple has truly gone above and beyond with their app. Highly recommended.
Amazing service! It was great being able to connect with a doctor from the comfort of home late at night.
If it wasn't for this service, I would be clogging up the emergency rooms for a prescription refill. A much needed service in my area.
With my asthma flare-up, I needed a specialist and found one here. The doctor improved my treatment and explained everything in a very clear way.
Maple revolves around your needs and schedule. Start enjoying on demand healthcare that fits your life.