Please note prescriptions are only available in Canada and given at the doctor's discretion.
Ringworm treatment, diagnosis & prescriptions
Skip the waiting room! Instantly connect with Canadian doctors for medical care from your phone, tablet or computer - any time, 24/7.
Can a doctor treat ringworm on Maple?
Yes, a Maple doctor can diagnose ringworm. They'll likely ask you relevant questions about your medical history, and examine the affected area. If necessary, it's possible that the doctor may also send you for other tests to confirm a ringworm diagnosis, like a sample of the fungal culture for further analysis.
Can I get a prescription on Maple?
Yes, our physicians can prescribe medications online during your consultation. Once you accept a prescription, you'll have the option to pick it up from any pharmacy or to have it delivered right to your door at no additional cost.
You can visit our How it Works page to learn more.
What is ringworm?
Ringworm (tinea corporis) is caused by a fungal infection. Ringworm fungus is called a dermatophyte, meaning it eats the naturally occuring keratin on animal skin to survive. The microscopic spores that cause ringworm spread easily, making tinea corporis contagious.
It's very common and curable. It sometimes goes away on it's own.
Once a person is infected, ringworm can move to different parts of the body, or quite easily from one person to another (and sometimes, from animals to humans). When the fungal infection travels across the body, it may not always look the same. Ringworm of the body affects the torso, arms and legs, is known for creating itchy, circular rashes on the skin. The same fungus causes tinea pedis (often between the toes — athlete's foot), jock itch, and diaper rash. Ringworm can also affect the scalp.
What are the symptoms of ringworm?
The primary symptom of ringworm is a rash that appears on the arms and legs, back, stomach and chest. The rash:
Can have a clear area in the middle of a ring of red scaly rash (the ring). It can also be moist and crusted.
Sometimes has blisters in the centre of the ring that are red
Is itchy
Has raised edges around the ring
Ringworm symptoms come in stages. It can take up to two weeks for symptoms to show, and it's still possible to pass ringworm on during that time. During the initial stage, symptoms start to show, but the common ring isn't always what happens first. Skin may just look irritated, dry and flaky. The secondary stage is when the ring starts to form, with healthy skin in the middle of an irritated circle, or sometimes, blister-like bumps in circular clusters.
What causes ringworm?
Despite its name, ringworm isn't linked to a worm of any kind. Instead, ringworm is caused by a fungus that eats keratin, a protein naturally present on the skin, nails, hair and scalp of humans and animals.
Because the fungus can live for months on the skin, it's easy to pass it along to someone else, which is the most common way to catch ringworm (skin to skin contact). It can also live on items like towels and clothing, brushes, and other surfaces.
In other cases, ringworm can be passed from animals to humans through touch.
How is ringworm diagnosed?
Ringworm can be diagnosed by looking at the affected area, and asking other health related questions to paint a picture of any potentially contributing lifestyle factors.
Sometimes, a doctor may decide to send a sample of the affected area to a lab to be tested for the presence of the fungus.
How is ringworm treated?
Medicated cream is a common treatment for ringworm (tinea corporis). There are over the counter options that can clear up ringworm over the course of 2-4 weeks if used as instructed, like Lotrimin, Mycelex.
Treatment for ringworm on the scalp usually requires a prescription. It can take between 1 and 3 months to clear up, and is usually treated with Diflucan, Onmel, Sporanox, Grifulvin V, Gris-PEG.
Ringworm treatment for humans is different from what should be used on animals, so be sure to contact your veterinarian if you suspect you contracted ringworm from your pet. Tips to prevent catching tinea corporis while awaiting treatment for pets include using gloves to handle your pet and diligently cleaning any hair that has shed onto surfaces like floors and furniture. Every animal in the house should be treated for ringworm, even if they're not showing symptoms. This will decrease the likelihood of ringworm being passed to the people in your house.
Ringworm prevention is tough because anyone can contract it. You're less likely to contract ringworm if you:
Avoid walking around the gym or taking showers at the gym in bare feet
Generally keep your skin clean and dry at all times
Choose footwear that allows for good air circulation and breathability
Don't share towels or sheets with someone who does have ringworm
Change underwear and socks daily
Avoid sharing athletic wear with others, like helmets
Wash your hands frequently after playing with pets
What is Maple?
With Maple, you can start talking to a doctor about your symptoms in a matter of minutes. We're a healthcare app for fast, convenient 24/7 access to Canadian doctors.
You simply log in, tap a button to request a consultation, and we'll immediately connect you to a doctor via live chat or video. You can visit our How it Works page to learn more.
Our doctors can assess symptoms, and provide treatment, including prescriptions as necessary.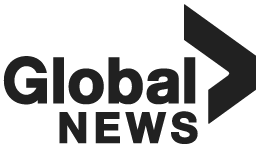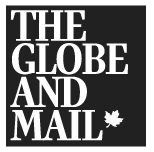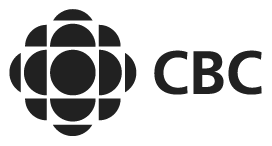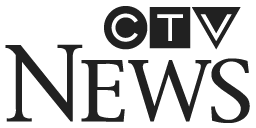 Patients love using Maple
Read our social media reviews, or download the app
The service has been amazing for our family. The doctors are kind, thorough, and ask all the right questions. As a busy family of five, this app has been a life saver
Super impressed with this service. Without a family doctor, it's easy to feel alone with no care. Very thankful to have options.
So fast and efficient. A process that would have ordinarily involved a referral and a six months wait was completed in less than 72 hours. Wholeheartedly recommend Maple.
At 1:30 am, I realized I had a UTI and was desperate for help. I went online and within ten minutes, I had my prescription faxed to my pharmacy. This service gave me peace of mind.
Maple was there for me when other doctors couldn't be. So convenient. Any time, any day. I am grateful for this service.
We needed to see a doctor over the weekend as our pediatrician was not available. Logging into Maple and choosing from a selection of specialties was quick and easy. Excellent service!
Very easy to navigate Maple. It's secure and trusted. Maple has truly gone above and beyond with their app. Highly recommended.
Amazing service! It was great being able to connect with a doctor from the comfort of home late at night.
If it wasn't for this service, I would be clogging up the emergency rooms for a prescription refill. A much needed service in my area.
With my asthma flare-up, I needed a specialist and found one here. The doctor improved my treatment and explained everything in a very clear way.
Maple revolves around your needs and schedule. Start enjoying on demand healthcare that fits your life.