Hemorrhoids treatment, diagnosis & prescriptions
Skip the waiting room! Instantly connect with Canadian doctors for medical care from your phone, tablet or computer - any time, 24/7.
Can I talk to a doctor on Maple about hemorrhoids?
Yes, you can. A doctor from Maple will want to discuss your medical history, as well as any symptoms or signs of hemorrhoids that you're currently experiencing.
If your symptoms are persistent or severe, the doctor may suggest a physical examination before offering a hemorrhoids diagnosis.
Less commonly, the doctor may suggest additional testing to further examine your digestive system before providing hemorrhoid treatment options.
Can I get a prescription on Maple?
Yes, our physicians can prescribe hemorrhoids medications online during your consultation. Once you accept a prescription for hemorrhoids, you'll have the option to pick it up from any pharmacy or to have it delivered right to your door at no additional cost.
You can visit our How it Works page to learn more.
What are hemorrhoids?
Hemorrhoids, also known as "piles", are clusters of veins that form beneath the mucous membranes in the lower rectum and anus. These appear when your veins become distended and swollen, similar to the way varicose veins occur in the legs.
This condition is extremely common. Nearly three out of four adults will experience hemorrhoids from time to time.
There are two types of hemorrhoids:
External – under the skin around the anus
Internal – inside the rectum
What are the symptoms of hemorrhoids?
Internal hemorrhoids rarely cause discomfort, and can't be seen or felt. Therefore, there aren't many signs of internal hemorrhoids. However, irritation or straining during a bowel movement can result in:
Pain and irritation (due to protruding or prolapsed hemorrhoids pushing through the anal opening)
Bleeding from the rectum while passing stool with minimal or no pain
External hemorrhoids have signs that are far more noticeable and more commonly recognized. External hemorrhoid symptoms include:
Bleeding from around the anus
Pain or discomfort (particularly while having a bowel movement or due to wiping)
Swelling around the anus
Irritation or itching around the anus
In rare cases, blood can form a clot and pool in external hemorrhoids causing symptoms that are more severe. These include:
Inflammation or swelling
Severe pain or irritation
A hard lump under the skin around your anus
Anytime your hemorrhoid symptoms become severe, you should talk to your doctor. You may require prescription hemorrhoid medications or a referral to a specialist for further management to ease your symptoms.
What causes hemorrhoids?
As we age, our risk of hemorrhoids increases. Some people even believe that hemorrhoids are a natural result of blood vessels fighting gravity, because human beings stand upright.
The most direct cause of hemorrhoids is bulging or swelling veins. These tend to stretch under pressure, which means that hemorrhoids can develop due to increased pressure in the lower rectum. This can be the result of a number of different catalysts, such as:
Low-fibre diets
Dehydration
Pregnancy (sometimes caused by the uterus pressing on veins)
Chronic diarrhea or constipation
Frequent heavy lifting
Straining during bowel movements
Sitting for long periods of time (especially on the toilet)
Obesity
Anal intercourse
It's also believed that genetics could be a cause of hemorrhoids in some people, especially if there is a family history of the condition.
How are hemorrhoids diagnosed?
Due to the wide range of hemorrhoid causes, the doctor will want to evaluate your current condition, and your personal and family medical histories. This is important to help identify the need to screen for certain types of rectal and colon cancers.
They'll also want to talk to you about your current symptoms and signs of hemorrhoids, before providing a hemorrhoid diagnosis. Depending on the severity of your condition, the doctor may also suggest a visual inspection or digital examination at a medical facility.
Less commonly, if the doctor believes your hemorrhoids or rectal bleeding could be signs of another condition, they may suggest a colonoscopy. They could also suggest a sigmoidoscopy or a barium X-ray, in order to do a more detailed examination of your colon.
How are hemorrhoids treated?
Most of the time, if you've only just started experiencing signs of hemorrhoids, the doctor will suggest trying over-the-counter hemorrhoid medications.
There are a number of home-remedies that are also good for soothing signs of hemorrhoids, such as:
Cold compress on the affected area
Ointments for soothing symptoms
Warm bath or sitz bath
Witch hazel on the affected area
Wearing loose clothing
Eating high-fibre foods
Soothing wipes
Stool softeners
Staying hydrated
If your hemorrhoid symptoms are chronic or severe, the doctor may suggest hemorrhoid treatments involving prescription hemorrhoid medications or additional procedures.
There are a variety of procedures that the doctor could suggest as hemorrhoid treatments, but their effectiveness would depend on the individual case being addressed. Some possible hemorrhoid treatment procedures include:
Hemorrhoid removal
Rubber band ligation
Sclerotherapy (injections to shrink the hemorrhoid)
Coagulation (laser, infrared or bipolar)
Hemorrhoid stapling
When to see a doctor for hemorrhoids?
If you've tried over-the-counter hemorrhoid medications, home-remedies and your hemorrhoid symptoms are still severe or chronic, it's a good idea to talk to a doctor.
The doctor will be able to do a thorough evaluation of your condition and offer a clear hemorrhoid diagnosis. If they believe you could have an underlying condition causing your hemorrhoids, they can arrange for additional testing to provide a clear hemorrhoid diagnosis.
If you have chronic or severe hemorrhoid symptoms, Maple can help you find hemorrhoid treatments that will work for you.
What is Maple?
With Maple, you can start talking to a doctor about your symptoms in a matter of minutes. We're a healthcare app for fast, convenient 24/7 access to Canadian doctors.
You simply log in, tap a button to request a consultation, and we'll immediately connect you to a doctor via live chat or video. You can visit our How it Works page to learn more.
Our doctors can assess symptoms, and provide treatment, including prescriptions as necessary.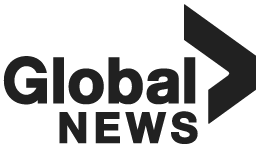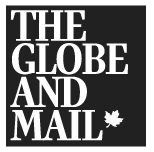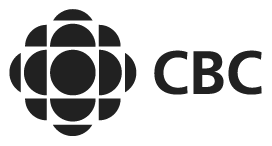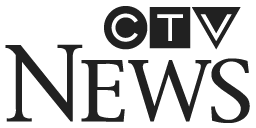 Patients love using Maple
Read our social media reviews, or download the app
Saves a lot of time compared to sitting in a doctor's office!
Legitimate and just as described, with fabulous doctors. Totally fills the late-night worry gap!
Not having to endure a long wait at a walk in clinic is fabulous. Especially since I have twin pre-schoolers to contend with.
The service is so quick and professional and saves hours spent in a walk-in-clinic. This is a game changer for busy moms and I recommend it to everyone!
Instead of my husband having to drag both kids to the hospital or walk in alone he was able to see a doctor right away and get a prescription faxed to our local pharmacy.
Our family has used this service twice so far and it has been amazing. Both doctors were friendly, compassionate and you never feel rushed.
Was concerned I wouldn't be able to see a doctor without an appointment. I installed the Maple app, spoke to a doctor and had my prescription in under 30 min.
I used Maple for the first time today. It was quick and easy, took less than ten minutes including connecting time and the doctor was professional and friendly. 
LOVE This service. Not only do you have a doctor within seconds but they are professional and knowledgable.
Absolutely blown away. It was SO easy to use. No wait time getting connected with a doctor. Getting the prescription faxed to the pharmacy made it a seamless process.
Maple revolves around your needs and schedule. Start enjoying on demand healthcare that fits your life.