Turner syndrome treatment, diagnosis & prescriptions
Skip the waiting room! Instantly connect with Canadian doctors for medical care from your phone, tablet or computer - any time, 24/7.
Can I talk to a doctor on Maple about my Turner syndrome?
Yes. Our doctors are registered Canadian physicians that can help manage Turner syndrome and related health issues such as osteoporosis or diabetes. Our network of doctors also includes endocrinologists who can provide hormonal treatment for Turner syndrome in many provinces. Many women with Turner syndrome require ongoing treatment and prescriptions and telemedicine can be a valuable time saver for them.
Can I get a prescription on Maple?
Yes, our physicians can prescribe medications online during your consultation. Once you accept a prescription, you'll have the option to pick it up from any pharmacy or to have it delivered right to your door at no additional cost.
You can visit our How it Works page to learn more.
What is Turner syndrome?
Turner syndrome is a chromosomal disorder that causes women to be born with one complete X chromosome and a second X chromosome that is either improperly formed or absent entirely. Turner syndrome primarily affects the reproductive system, and women with the condition rarely go through puberty without hormonal intervention and are often infertile.
What are the symptoms of Turner syndrome?
Turner syndrome is associated with certain physical characteristics but some individuals are less affected than others. Symptoms of Turner syndrome include:
Widely spaced nipples
Wide and webbed neck
Swelling of the hands and feet
Short stature
Lowered hairline in the back of the head
No onset of menstruation at puberty
Lack of breast development at puberty
Women with Turner syndrome are of average intelligence but may have an increased incidence of learning disabilities
What causes Turner syndrome?
Turner syndrome is caused by a random genetic mutation that affects the X chromosomes. It isn't attributable to maternal or paternal genes or behaviour.
How is Turner syndrome diagnosed?
Doctors may suspect Turner syndrome in girls with certain physical traits, but Turner syndrome can only be diagnosed through a specific type of blood test called a karyotype. In less severe cases, the diagnosis may not come until later in life when a girl's shortened stature and failure to begin puberty become apparent.
How is Turner syndrome treated?
There is no cure for Turner syndrome, but treatment with growth hormone and estrogen replacement therapy addresses many of its symptoms. Growth hormone is typically given in childhood and adolescence to help individuals attain a more "normal" height. Most preteen girls with Turner syndrome also require estrogen replacement therapy to stimulate puberty. Many women with Turner syndrome take this medication throughout their lives.
Women with Turner syndrome have a higher risk of developing heart and kidney issues, diabetes, high blood pressure, obesity and bone issues. Those that develop these issues often need additional medical treatment for these health conditions. Life expectancy with Turner syndrome is somewhat shorter than typical, especially if individuals suffer from concurrent health issues. But if these concerns are properly managed, the prognosis for Turner syndrome is usually positive, and individuals can live a long and healthy life.
What is Maple?
With Maple, you can start talking to a doctor about your symptoms in a matter of minutes. We're a healthcare app for fast, convenient 24/7 access to Canadian doctors.
You simply log in, tap a button to request a consultation, and we'll immediately connect you to a doctor via live chat or video. You can visit our How it Works page to learn more.
Our doctors can assess symptoms, and provide treatment, including prescriptions as necessary.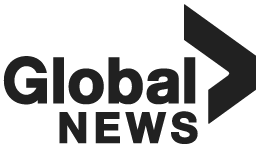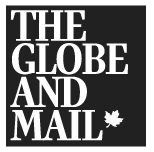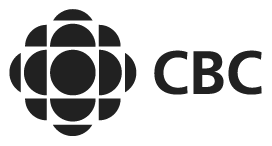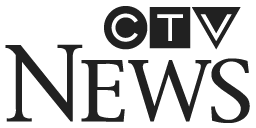 Patients love using Maple
Read our social media reviews, or download the app
Saves a lot of time compared to sitting in a doctor's office!
Legitimate and just as described, with fabulous doctors. Totally fills the late-night worry gap!
Not having to endure a long wait at a walk in clinic is fabulous. Especially since I have twin pre-schoolers to contend with.
The service is so quick and professional and saves hours spent in a walk-in-clinic. This is a game changer for busy moms and I recommend it to everyone!
Instead of my husband having to drag both kids to the hospital or walk in alone he was able to see a doctor right away and get a prescription faxed to our local pharmacy.
Our family has used this service twice so far and it has been amazing. Both doctors were friendly, compassionate and you never feel rushed.
Was concerned I wouldn't be able to see a doctor without an appointment. I installed the Maple app, spoke to a doctor and had my prescription in under 30 min.
I used Maple for the first time today. It was quick and easy, took less than ten minutes including connecting time and the doctor was professional and friendly. 
LOVE This service. Not only do you have a doctor within seconds but they are professional and knowledgable.
Absolutely blown away. It was SO easy to use. No wait time getting connected with a doctor. Getting the prescription faxed to the pharmacy made it a seamless process.
Maple revolves around your needs and schedule. Start enjoying on demand healthcare that fits your life.