Please note prescriptions are only available in Canada and given at the doctor's discretion.
Constipation treatment, diagnosis & prescriptions
Skip the waiting room! Instantly connect with Canadian doctors for medical care from your phone, tablet or computer - any time, 24/7.
Can a doctor treat constipation on Maple?
Yes. In most cases, a doctor from Maple can diagnose constipation by asking about your symptoms and the frequency of your bowel movements. Once they have made a diagnosis, your doctor will make recommendations for management of constipation.
If the doctor suspects that your constipation is a symptom of a more serious problem, they may suggest that you go to a clinic for thorough physical examination.
Can I get a prescription on Maple?
Yes, our physicians can prescribe medications online during your consultation. Once you accept a prescription, you'll have the option to pick it up from any pharmacy or to have it delivered right to your door at no additional cost.
You can visit our How it Works page to learn more.
What is constipation?
Constipation is categorized as an inability to have or difficulty in having a bowel movement. Typically, the average person will have between three a day and three per week, depending on their age, diet, daily activity and digestive health.
Occasional constipation in adults is normal, and constipation in kids is very common, especially when their bodies are adjusting to digesting new foods.
However, chronic bouts of constipation could be a symptom of a more serious condition. Treatment for chronic constipation will depend on what your doctor believes to be the underlying cause.
What are the symptoms of constipation?
Common constipation symptoms include:
Hard or lumpy stools
Feeling as though there is a blockage in the rectum or colon
Being unable to completely empty the rectum, or feeling as though there is more stool that won't come out
Needing to press on your abdomen or requiring additional assistance in order to have a bowel movement
Having fewer than three bowel movements in a week
Staining or pushing hard in order to have a bowel movement
What causes constipation?
The most frequent constipation causes are not drinking enough water (dehydration) and not including enough fibre in your diet. Not getting enough exercise, as well as holding back the urge to have a bowel movement for too long are also commonly recognized causes of constipation.
Some medications also cause constipation, such as:
Narcotics
Iron supplements
Blood pressure medications
Antidepressants
Medications to help prevent seizures
Diuretics
Antacids
In some cases, a doctor may request additional testing, if they believe your constipation is a result of a more serious underlying cause.
Some common underlying issues include:
Depression
Multiple sclerosis
Diabetes
Colorectal and abdominal cancers
Parkinson's disease
Underactive thyroid gland
Inflammatory bowel disease
Anal fissures
Bowel obstructions
Bowel stricture (narrowing)
How is constipation treated?
Constipation is usually treated through a combination of adjustments to daily lifestyle habits, diet and constipation medicine, also known as laxatives.
Several types of laxatives exist, which all function in different ways. Some are available over the counter, while others are a prescription medication.
A doctor from Maple will make recommendations to use treatment methods and medications they believe will best treat your constipation. If you frequently experience constipation, they may offer some suggestions to help assist with constipation prevention.
When is constipation an emergency?
In most cases, constipation can be treated with changes to daily routines, diet and laxatives. However, occasionally, it can become more severe and require immediate emergency medical attention.
In addition to constipation, if you begin to experience severe bloating, uncontrollable vomiting, intense or long-lasting abdominal pain or find blood in your stool you should seek immediate medical attention.
What is Maple?
With Maple, you can start talking to a doctor about your symptoms in a matter of minutes. We're a healthcare app for fast, convenient 24/7 access to Canadian doctors.
You simply log in, tap a button to request a consultation, and we'll immediately connect you to a doctor via live chat or video. You can visit our How it Works page to learn more.
Our doctors can assess symptoms, and provide treatment, including prescriptions as necessary.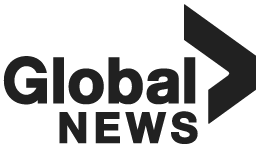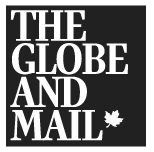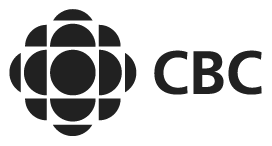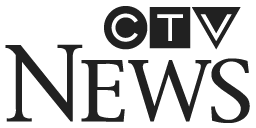 Patients love using Maple
Read our social media reviews, or download the app
A fantastic way to get medical advice when you are unable to see someone in person. The app is so simple to use. Highly recommend. I am not a tech savvy person but the doctor was kind enough to patiently walk me through every step of the process. Thank you.
This app is amazing! The doctor was so professional. I just waited 1-2 mins to get served! I highly recommend this app.
The service has been amazing for our family. The doctors are kind, thorough, and ask all the right questions. As a busy family of five, this app has been a life saver
Super impressed with this service. Without a family doctor, it's easy to feel alone with no care. Very thankful to have options.
So fast and efficient. A process that would have ordinarily involved a referral and a six months wait was completed in less than 72 hours. Wholeheartedly recommend Maple.
At 1:30 am, I realized I had a UTI and was desperate for help. I went online and within ten minutes, I had my prescription faxed to my pharmacy. This service gave me peace of mind.
Maple was there for me when other doctors couldn't be. So convenient. Any time, any day. I am grateful for this service.
We needed to see a doctor over the weekend as our pediatrician was not available. Logging into Maple and choosing from a selection of specialties was quick and easy. Excellent service!
Very easy to navigate Maple. It's secure and trusted. Maple has truly gone above and beyond with their app. Highly recommended.
Amazing service! It was great being able to connect with a doctor from the comfort of home late at night.
Maple revolves around your needs and schedule. Start enjoying on demand healthcare that fits your life.