Gout treatment, diagnosis & prescriptions
Skip the waiting room! Instantly connect with Canadian doctors for medical care from your phone, tablet or computer - any time, 24/7.
Can I talk to a doctor on Maple about my gout?
Yes, you can. A healthcare practitioner will want to discuss the symptoms and signs of gout that you're experiencing, as well as your medical history.
In some cases, the healthcare provider may be able to provide a gout diagnosis based on the symptoms and appearance of the affected area. In others the healthcare practitioner may suggest additional testing to reinforce a gout diagnosis.
Once you have a gout diagnosis, the healthcare provider can suggest appropriate gout treatments based on the severity of the flare-up.
Can I get a prescription on Maple?
Yes, our physicians can prescribe gout medications online during your consultation. Once you accept a prescription for gout, you'll have the option to pick it up from any pharmacy or to have it delivered right to your door at no additional cost.
What is gout?
Gout is a common and complex form of arthritis that typically affects joints and soft tissues. Gout is caused by hyperuricemia (excess uric acid in the blood), and deposits of monosodium urate (MSU) crystals in soft tissues, tendons, bursae, and joints.
Most of the time, signs of gout first appear in the big toe (about 50% of initial cases), but gout symptoms can also affect:
Fingers
Toes
Knees
Midtarsal
Wrists
Elbows
Ankles
This painful condition is becoming more prevalent each year, rising alongside the obesity epidemic that is affecting Canada and the United States.
What are the symptoms of gout?
The symptoms and signs of gout often appear suddenly, and more frequently at night.
The most common gout symptom is intense joint pain at the affected area. The pain is so intense that it wakes you up from just the soft weight of a bed sheet touching the joint. This most frequently occurs in the big toe but can affect other joints. Pain can linger in joints for days or weeks after the most severe symptoms fade.
Another frequently occurring sign of gout is inflammation and redness at the affected area, which may feel warm to the touch.
As it progresses, gout can cause you to lose some of the range of motion in your joints. This is because eventually gout can cause structural changes to joints and periarticular tissues, which can result in chronic gout symptoms.
What causes gout?
Directly, gout is caused by a build-up of uric acid in the blood, and deposits of monosodium urate (MSU) crystals in soft tissues and joints. In some cases, it can also affect bursae (fluid-filled sacs surrounding joints), as well as tendons.
Your body produces uric acid and urate crystals by breaking down purines, which is a substance found in certain foods and drinks. It also occurs naturally in the body.
Certain environmental, medical, and lifestyle factors are known to cause gout flare-ups. Some of these include:
Obesity
Consuming too many purine-rich foods or drinks (organ meats, red meat, certain types of seafood, and non-diet sodas)
Consuming excessive amounts of alcohol (particularly beer, gin, whisky, vodka, rum, and wine)
Overeating, prolonged fasting, or dehydration
Hypertension (high blood pressure)
Diabetes or metabolic syndrome
Heart diseases
Kidney diseases
Certain medications (low-dose aspirin, medications for treating hypertension)
Family history of gout
Age (men often develop gout between 30 and 50 while women generally develop gout after menopause)
Recent physical trauma or surgery
How is gout diagnosed?
A healthcare practitioner will most likely be able to provide a diagnosis for gout by evaluating your symptoms, medical history, and examining the affected area.
In some cases, the healthcare provider may suggest additional testing in order to confirm a gout diagnosis. This could include:
X-ray imaging (to rule out other causes of inflammation)
Joint fluid test
Blood tests to check uric acid levels. This test may not be definitive as some people can have high levels of uric acid in their blood without experiencing gout symptoms
Ultrasound
Dual-energy computerized tomography (DECT)
Once the healthcare practitioner is able to provide a gout diagnosis, they can suggest appropriate gout treatments based on the severity of your symptoms.
How is gout treated?
Gout treatments are typically focused on two different areas. The first type focuses on controlling pain and inflammation. The second type of treatment is designed to help reduce uric acid levels in your blood, to reduce the chance of complications and minimize gout flare ups.
Some lifestyle changes will normally be recommended, especially if flare-ups may be related directly to your diet or weight. Limiting alcoholic beverages and avoiding high-purine foods will help reduce your body from producing excess uric acid.
Losing weight and exercising regularly can help your body more efficiently process uric acid, so that there's less opportunity for urate crystals to form.
There are a number of prescription gout medications that can be suggested to treat gout attacks as well as prevent gout complications. Some of these include:
Colchicine
Nonsteroidal anti-inflammatory drugs (NSAID)
Corticosteroids
Medications that block uric acid production
Medications that improve your kidneys' ability to remove uric acid
When to see a doctor for gout?
If you've begun showing signs of gout, it's a good idea to talk to a healthcare provider.
Without lifestyle changes and treatments, gout can be an extremely painful chronic condition. A healthcare practitioner can help identify gout, and suggest treatments that will help control your symptoms.
Gout symptoms can feel debilitating, but you don't have to manage them alone. Through a combination of lifestyle adjustments and prescription gout medications, a healthcare provider from Maple can help manage symptoms, avoid complications, and minimize flare ups.
What is Maple?
With Maple, you can start talking to a healthcare provider about your symptoms in a matter of minutes. We're a healthcare app for fast, convenient 24/7 access to Canadian doctors.
Simply log in, tap a button to request a consultation, and we'll immediately connect you to a doctor via live chat or video. Visit How it Works to learn more.
Our healthcare team can assess symptoms, and provide treatment, including prescriptions online as necessary.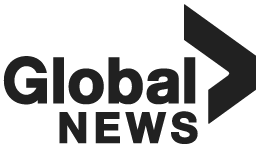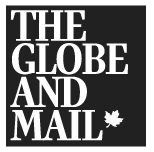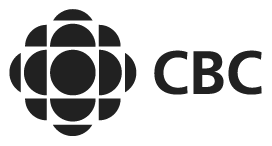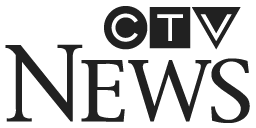 Patients love using Maple
Read our social media reviews, or download the app
Saves a lot of time compared to sitting in a doctor's office!
Legitimate and just as described, with fabulous doctors. Totally fills the late-night worry gap!
Not having to endure a long wait at a walk in clinic is fabulous. Especially since I have twin pre-schoolers to contend with.
The service is so quick and professional and saves hours spent in a walk-in-clinic. This is a game changer for busy moms and I recommend it to everyone!
Instead of my husband having to drag both kids to the hospital or walk in alone he was able to see a doctor right away and get a prescription faxed to our local pharmacy.
Our family has used this service twice so far and it has been amazing. Both doctors were friendly, compassionate and you never feel rushed.
Was concerned I wouldn't be able to see a doctor without an appointment. I installed the Maple app, spoke to a doctor and had my prescription in under 30 min.
I used Maple for the first time today. It was quick and easy, took less than ten minutes including connecting time and the doctor was professional and friendly. 
LOVE This service. Not only do you have a doctor within seconds but they are professional and knowledgable.
Absolutely blown away. It was SO easy to use. No wait time getting connected with a doctor. Getting the prescription faxed to the pharmacy made it a seamless process.
Maple revolves around your needs and schedule. Start enjoying on demand healthcare that fits your life.