Virtual visits for strep throat treatment, diagnosis & prescriptions
Skip the waiting room! Instantly connect with Canadian doctors for medical care from your phone, tablet or computer - any time, 24/7.
Can a doctor treat a strep throat on Maple?
Yes, they can. The healthcare practitioner will want to discuss the symptoms and signs of strep throat that you're experiencing. They'll also want to conduct a physical exam, including examining the back of your throat.
In some cases, the healthcare provider may request additional testing before offering a diagnosis for strep throat. This will be to help ensure infections are classified accurately as viral or bacterial, so that appropriate treatments can be administered.
Once you know the cause of your strep throat symptoms, the healthcare practitioner can suggest appropriate strep throat treatments. This includes prescription strep throat medications like antibiotics, which may be required as part of your treatment plan.
Can I get a prescription on Maple?
Yes, our physicians can prescribe strep throat medications online during your consultation. Once you accept a prescription for strep throat, you'll have the option of picking it up from any pharmacy or to have it delivered to your door at no additional cost.
What is strep throat?
Strep throat is an infection of the tonsils and throat. Strep throat is caused by a bacteria called group A streptococcus (GAS) pharyngitis.
Strep throat can affect people of all ages, though it's most commonly seen in children. Strep throat is very contagious, and can lead to complications if left untreated.
If you or your child is showing signs of strep throat, you should speak to a healthcare practitioner as soon as you can.
Without treatment, strep throat can lead to complications such as:
Infections in other areas (e.g., skin, blood, sinuses, tonsils, middle ear, etc.)
Scarlet fever
Poststreptococcal reactive arthritis
Rheumatic fever and rheumatic heart disease
Poststreptococcal glomerulonephritis (inflammation of the kidney)
What are the symptoms of strep throat?
The symptoms and signs of strep throat can present themselves similarly to other bacterial and viral infections. A healthcare practitioner will want to check for symptoms beyond a sore throat, which could help identify the condition.
Some commonly occurring strep throat symptoms include:
Headache
Body aches
Difficulty swallowing
Red, swollen tonsils
White patches or streak of pus on tonsils
Tiny red spots on the soft or hard palate at the back of the roof of the mouth
Tender or swollen lymph nodes in the neck
Fever
Nausea or vomiting (particularly in young children)
In some cases, strep throat can cause a rash that is red and has a texture similar to sandpaper. It typically starts around the face and neck, but can spread to the rest of the body.
This could also be a sign of scarlet fever, which is caused by the same bacteria that causes strep throat. Scarlet fever, like strep throat, is very contagious. If you or your child is experiencing a rash with other strep throat symptoms, you should talk to a healthcare provider right away.
What causes strep throat?
The group A streptococcus (GAS) pharyngitis bacteria is the direct cause of strep throat.
Like many bacterial infections, strep throat is contagious. This means that it can spread through close contact. When someone who has strep throat coughs or sneezes, infected droplets are released into the air. If these droplets land on you or a surface and contaminate your eyes, mouth, or nose, you can become infected.
Sharing personal items (e.g. drinks, clothing, towels, etc.) can also cause strep throat to spread. This could be part of the reason why teens and young children are more likely to contract strep throat.
How is strep throat diagnosed?
The healthcare practitioner will want to check for signs of strep throat by performing a physical exam and checking the back of your throat.
In some cases, the healthcare provider will suggest additional testing so that they can provide a clear diagnosis for strep throat.
This additional testing could include:
Throat culture tests
Rapid antigen tests
Molecular polymerase chain reaction (PCR) test
These tests will help determine the cause of the strep throat signs you're showing. Determining the exact bacteria or virus that's causing your infection, will determine what type of treatments the healthcare practitioner suggests.
Once you have a clear strep throat diagnosis, the healthcare provider will suggest prescription strep throat medications to treat your condition.
How is strep throat treated?
Most often, antibiotics are used as strep throat treatments. However, this is part of the reason that it's crucial for healthcare providers to identify whether the infection is viral or bacterial.
When infections are determined to be viral, antibiotic strep throat prescription won't have any effect. It's important that antibiotic courses not be given extraneously, or in situations where they won't effectively treat conditions. Doing so could result in both side effects from medications, and an emerging antibiotic resistance. This resistance can cause antibiotic medications to be less effective for future treatments.
To relieve strep throat symptoms like throat pain and fever, the healthcare practitioner may suggest over-the-counter strep throat medications such as acetaminophen or ibuprofen. It's important to check with your healthcare provider before giving these medications to children.
In addition to these treatments, there are some strep throat remedies that you can try at home. Some easy to try natural remedies for strep throat include:
Gargling warm salt water
Eating soft, easy-to-swallow, or soothing foods
Getting lots of rest
Avoiding irritants
Drinking plenty of water
Drinking honey on its own or mixed into water or tea (except for children under 1 year)
Using a humidifier
When to see a doctor for strep throat?
If you or your child have begun to show signs of strep throat, you should talk to a healthcare provider.
A healthcare provider from Maple can help provide you with a clear strep throat diagnosis and help develop a treatment plan. You may require antibiotics to treat strep throat, and there can be complications if you don't seek strep throat treatments.
This condition won't go away on its own. Book a visit with a healthcare practitioner from Maple. They can suggest strep throat treatments that will ease your symptoms, help avoid complications, and speed your recovery.
What is Maple?
With Maple, you can start talking to a healthcare provider about your symptoms in a matter of minutes. We're a healthcare app for fast, convenient 24/7 access to Canadian doctors.
Simply log in, tap a button to request a consultation, and we'll immediately connect you to a doctor via live chat or video. Visit our How it Works page to learn more.
Our healthcare team can assess symptoms and provide treatment, including prescriptions online as necessary.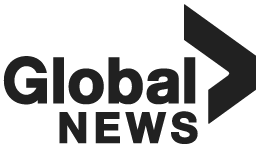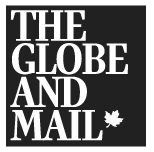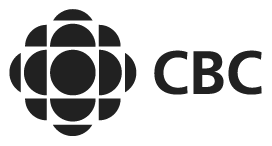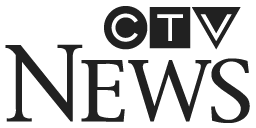 Patients love using Maple
Read our social media reviews, or download the app
Saves a lot of time compared to sitting in a doctor's office!
Legitimate and just as described, with fabulous doctors. Totally fills the late-night worry gap!
Not having to endure a long wait at a walk in clinic is fabulous. Especially since I have twin pre-schoolers to contend with.
The service is so quick and professional and saves hours spent in a walk-in-clinic. This is a game changer for busy moms and I recommend it to everyone!
Instead of my husband having to drag both kids to the hospital or walk in alone he was able to see a doctor right away and get a prescription faxed to our local pharmacy.
Our family has used this service twice so far and it has been amazing. Both doctors were friendly, compassionate and you never feel rushed.
Was concerned I wouldn't be able to see a doctor without an appointment. I installed the Maple app, spoke to a doctor and had my prescription in under 30 min.
I used Maple for the first time today. It was quick and easy, took less than ten minutes including connecting time and the doctor was professional and friendly. 
LOVE This service. Not only do you have a doctor within seconds but they are professional and knowledgable.
Absolutely blown away. It was SO easy to use. No wait time getting connected with a doctor. Getting the prescription faxed to the pharmacy made it a seamless process.
Maple revolves around your needs and schedule. Start enjoying on demand healthcare that fits your life.