HIV treatment, diagnosis & prescriptions
Skip the waiting room! Instantly connect with Canadian doctors for medical care from your phone, tablet or computer - any time, 24/7.
Can I talk to a doctor on Maple about my HIV?
Yes. A Maple doctor can provide advice on HIV management and prescribe medications at their discretion. These include post-exposure prophylaxis (PEP), which can be taken after sex to help reduce the likelihood of HIV transmission, pre-exposure prophylaxis (PrEP), which can be taken before sex to significantly reduce the risk of HIV transmission, and antiretroviral therapies (ART) to reduce HIV symptoms. In most provinces our doctors are also able to order blood work to test for HIV.
Can I get a prescription on Maple?
Yes, our physicians can prescribe medications online during your consultation. Once you accept a prescription, you'll have the option to pick it up from any pharmacy or to have it delivered right to your door at no additional cost.
You can visit our How it Works page to learn more.
What is HIV?
HIV (human immunodeficiency virus) is a virus that weakens the immune system over time. There are two types of HIV: HIV-1 and HIV-2. Symptoms vary, and HIV-1 is much more prevalent, versus HIV-2, which is carried by a very small number of people.
HIV develops in stages:
Acute HIV Infection is the earliest stage, when the virus attacks the immune system and begins to reduce the cd4 count. These cd4 cells are what the body needs to fight infections, so most people get an HIV related flu or rash during this phase.
Chronic HIV Infection is the second stage, where people with HIV who are taking antiretroviral medication (ARTs) usually have low amounts of the virus in their system, and can live a normal healthy life. Without medication, this stage progresses to AIDS in 5-10 years.
Acquired Immunodeficiency Syndrome (AIDS) is the final stage of HIV. At this stage, the body's immune system is too weak to fight infections, so people easily get sick and find it increasingly difficult to recover.
What are the symptoms of HIV?
Symptoms of acute HIV infection include:
Fatigue
Swollen lymph nodes
Fever
Chills
Night sweats
Joint pain
Headaches
Muscle pain
Stomach pain
Low appetite
Rash
Vomiting
Diarrhea
Symptoms of AIDS include:
Rapid weight loss
Significant, unexplained fatigue
Recurring fever
Profuse night sweats
Neurological disorders, like AIDS related dementia or memory loss
Red, pink, purple or brown splotches under the skin or inside nose, mouth and eyelids
Shortness of breath
Dry cough
Diarrhea that lasts more than a week
Swollen lymph nodes in the neck, groin, or armpits
How long does it take for symptoms of HIV to show up?
The incubation period for HIV (the time between when a person has contracted HIV and when symptoms start to show) is usually 2-4 weeks. It can easily be mistaken for a cold or flu. Early on, many people with HIV don't show any symptoms.
How soon can HIV be detected by a blood test?
HIV tests measure the amount of HIV antibodies that you're currently producing. Until your body begins to produce antibodies to the infection, you might test negative for HIV, despite being HIV positive. This is called the HIV window period and can last anywhere from 6 weeks to 3 months. During this time a person is still very contagious despite testing negative for HIV.
What causes HIV?
HIV is contracted through the exchange of certain bodily fluids like blood, semen, vaginal fluid, and breastmilk. There is no risk of HIV transmission through saliva, or physical contact like handshakes.
How can HIV be prevented?
There are several ways to prevent HIV:
Using condoms properly during sex, especially making sure a new condom is used each time.
Refraining from sex if you currently have an STI, which increases your chances of contracting other infections.
Post-exposure prophylaxis (PEP), which can be taken after sex to help reduce the likelihood of HIV transmission.
Pre-exposure prophylaxis (PrEP), which can be taken before sex to significantly reduce the risk of HIV transmission.
For pregnant women, getting an STD test can ensure you know your status. If you are pregnant and living with HIV, it's possible to stop the transmission from mother to child.
For IV drug users, using clean needles can stop the spread of HIV.
If you're HIV positive, letting your previous partners know is an important part of stopping the spread in your community.
Is HIV curable?
There's no HIV cure, and no HIV vaccine. Many people with HIV are able to maintain good health, lessen the impact to their immune system and prevent the virus developing into AIDS through antiretroviral therapy.
How can I treat HIV?
HIV is treated with antiretroviral therapy (HIV ART). These antiretroviral drugs should be started as soon as possible after an HIV diagnosis. They reduce an HIV positive person's viral load (the amount of the virus living in the body) to undetectable levels, making it impossible to transmit HIV to anyone else.
If left untreated, HIV can weaken the immune system, causing acquired immunodeficiency syndrome (AIDS). AIDS makes it difficult for the body to fight infections and reduces a person's life expectancy to about 5-10 years after contracting HIV.
How long can someone live with HIV?
Thanks to medical advances, people with HIV can still live long, healthy lives. With proper treatment and access to reliable medical care, the prognosis in someone with HIV can be similar to that of people who are HIV negative.
What is Maple?
With Maple, you can start talking to a doctor about your symptoms in a matter of minutes. We're a healthcare app for fast, convenient 24/7 access to Canadian doctors.
You simply log in, tap a button to request a consultation, and we'll immediately connect you to a doctor via live chat or video. You can visit our How it Works page to learn more.
Our doctors can assess symptoms, and provide treatment, including prescriptions as necessary.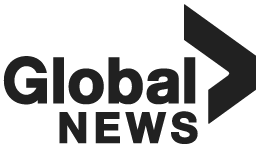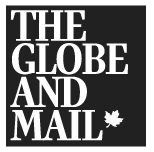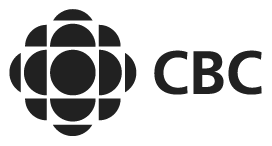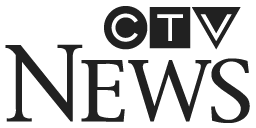 Patients love using Maple
Read our social media reviews, or download the app
Saves a lot of time compared to sitting in a doctor's office!
Legitimate and just as described, with fabulous doctors. Totally fills the late-night worry gap!
Not having to endure a long wait at a walk in clinic is fabulous. Especially since I have twin pre-schoolers to contend with.
The service is so quick and professional and saves hours spent in a walk-in-clinic. This is a game changer for busy moms and I recommend it to everyone!
Instead of my husband having to drag both kids to the hospital or walk in alone he was able to see a doctor right away and get a prescription faxed to our local pharmacy.
Our family has used this service twice so far and it has been amazing. Both doctors were friendly, compassionate and you never feel rushed.
Was concerned I wouldn't be able to see a doctor without an appointment. I installed the Maple app, spoke to a doctor and had my prescription in under 30 min.
I used Maple for the first time today. It was quick and easy, took less than ten minutes including connecting time and the doctor was professional and friendly. 
LOVE This service. Not only do you have a doctor within seconds but they are professional and knowledgable.
Absolutely blown away. It was SO easy to use. No wait time getting connected with a doctor. Getting the prescription faxed to the pharmacy made it a seamless process.
Maple revolves around your needs and schedule. Start enjoying on demand healthcare that fits your life.