Please note prescriptions are only available in Canada and given at the doctor's discretion.
Pink eye treatment, diagnosis & prescriptions
Skip the waiting room! Instantly connect with Canadian doctors for medical care from your phone, tablet or computer - any time, 24/7.
Can a doctor treat pink eye on Maple?
In most cases, doctors can diagnose pink eye online by asking about your symptoms, requesting to see images, or video calling to observe your eye(s).
Once you describe your symptoms and the doctor has inspected your eye(s), they will be able to diagnose and prescribe appropriate medication.
If the doctor suspects you have a more serious problem, they may suggest you go to a clinic for a thorough in-person examination.
Can I get a prescription on Maple?
Yes, our physicians can prescribe medications online during your consultation. Once you accept a prescription, you'll have the option to pick it up from any pharmacy or we'll deliver it right to your door at no additional cost.
What is pink eye?
Pink eye typically presents with redness and swelling of the conjunctiva, the membrane that lines the eyelid and eye surface. The lining of the eye is usually clear, but appears white due to the colour of the tissue underneath. If irritation or infection occurs, the lining becomes red and swollen.
Pink eye is very common, and usually is not serious. Typically, it goes away in 7 to 10 days without any medical treatment. Pink eye is most commonly caused by viral or bacterial infections, chemicals, smoke, dry eyes or allergies.
There are four different types of pink eye divided into contagious and noncontagious groups.
Contagious pink eye:
Bacterial conjunctivitis is caused by a bacterial infection. This form of pink eye is often transmitted by touching your eye with unclean hands or using contaminated makeup, though causes vary widely.
Viral conjunctivitis  is caused by viruses associated with the common cold. This form of pinkeye is contracted from your own upper respiratory infection or exposure to someone who has the virus.
Non-contagious pink eye:
Allergic conjunctivitis is caused by irritants such as pollen, ragweed, grass, dust, fabric, and animal dander.
Chemical conjunctivitis is caused by exposure to irritants like air pollution, swimming pool chlorine, and other types of chemicals.
What are the symptoms of pink eye?
Eye discharge
Gritty feeling in eye(s)
Itchy, burning eye(s)
Red eye(s)
Tearing
To help prevent the spread of pink eye:
Avoid touching your eye
Change pillowcases and towels often
Don't share linens with someone who may have pink eye
Don't share cosmetics or eye drops
Keep your child home if infected with pink eye
Wash your hands regularly
How can I treat pink eye?
You should speak to a doctor if you have a medical condition that decreases your body's ability to fight infection, have vision in only one eye, wear contact lenses, you have symptoms of a bacterial infections.
You should also see a doctor if you suffer from symptoms of a bacterial pink eye, such as:
Gray or yellow drainage from the eye, which may also cause the eyelashes to stick together
Swelling of the upper eyelid, which may cause the lid to appear to droop
Pain in the affected eye
Doctors may prescribe antibiotics and/or antihistamines/anti-allergy treatments.
If you wear contact lenses while treating the infection, you should:
Wear glasses until the infection clears
Dispose of the contact lenses worn when you contracted pink eye
Disinfect your lenses if you prefer not to throw them away
Clean or replace your lens case
What is Maple?
With Maple, you can start talking to a doctor about your symptoms in a matter of minutes. We're a healthcare app for fast, convenient 24/7 access to Canadian doctors.
You simply log in, tap a button to request a consultation, and we'll immediately connect you to a doctor via live chat or video.
Our doctors can assess symptoms, and provide treatment, including prescriptions as necessary.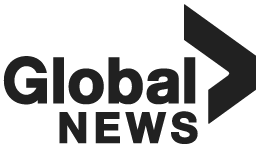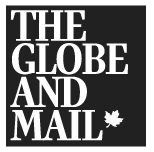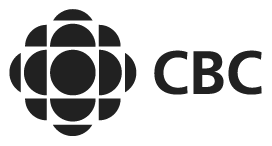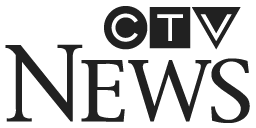 Patients love using Maple
Read our social media reviews, or download the app
The service has been amazing for our family. The doctors are kind, thorough, and ask all the right questions. As a busy family of five, this app has been a life saver
Super impressed with this service. Without a family doctor, it's easy to feel alone with no care. Very thankful to have options.
So fast and efficient. A process that would have ordinarily involved a referral and a six months wait was completed in less than 72 hours. Wholeheartedly recommend Maple.
At 1:30 am, I realized I had a UTI and was desperate for help. I went online and within ten minutes, I had my prescription faxed to my pharmacy. This service gave me peace of mind.
Maple was there for me when other doctors couldn't be. So convenient. Any time, any day. I am grateful for this service.
We needed to see a doctor over the weekend as our pediatrician was not available. Logging into Maple and choosing from a selection of specialties was quick and easy. Excellent service!
Very easy to navigate Maple. It's secure and trusted. Maple has truly gone above and beyond with their app. Highly recommended.
Amazing service! It was great being able to connect with a doctor from the comfort of home late at night.
If it wasn't for this service, I would be clogging up the emergency rooms for a prescription refill. A much needed service in my area.
With my asthma flare-up, I needed a specialist and found one here. The doctor improved my treatment and explained everything in a very clear way.
Maple revolves around your needs and schedule. Start enjoying on demand healthcare that fits your life.