Please note prescriptions are only available in Canada and given at the doctor's discretion.
Peptic ulcer treatment, diagnosis & prescriptions
Skip the waiting room! Instantly connect with Canadian doctors for medical care from your phone, tablet or computer - any time, 24/7.
Can a doctor treat peptic ulcer disease on Maple?
Yes. In some cases, a doctor from Maple will be able to diagnose a peptic ulcer by evaluating your condition to see if you might be experiencing symptoms of a peptic ulcer.
To confirm the diagnosis, the doctor may suggest that you visit a clinic for a physical exam and additional testing. This could include:
Endoscopy
Tests for H. pylori
Upper gastrointestinal series (also called a barium swallow)
Can I get a prescription on Maple?
Yes. Our physicians can prescribe peptic ulcer medications online during your consultation. Once you accept a prescription, you'll have the option to pick it up from any pharmacy or to have it delivered to your door at no additional cost.
You can visit our How it works page to learn more.
What are peptic ulcers?
Peptic ulcers are sores that develop on the interior lining of both the stomach and the upper small intestine.
There are two peptic ulcer types:
Gastric ulcers (inside the stomach)
Duodenal ulcers (in the upper small intestine)
What is peptic ulcer disease?
Peptic ulcer disease is a condition that causes peptic ulcers to form.
Normally, a thick layer of mucus helps protect the stomach and intestinal linings from being affected by digestive juices.
This condition occurs when there is an imbalance between the digestive fluids hydrochloric acid and pepsin, an enzyme that assists with digestion.
What are the symptoms of peptic ulcer disease?
Common peptic ulcer symptoms include:
Nausea
Heartburn
Burning stomach pain
Intolerance to fatty, spicy, or greasy foods
Bloating
Excessive burping
Feeling full when you haven't eaten
What causes peptic ulcer disease?
Peptic ulcer causes can't be traced to a single source. Several factors are believed to contribute to the imbalances that can allow peptic ulcers to form.
Some medical triggers which are believed to cause peptic ulcer disease include:
Helicobacter pylori bacteria
Chronic use of certain common medications, like ibuprofen or naproxen sodium
Use of other medications, like NSAIDs, SSRIs, Fosamax or Actonel
Additionally, some habits can increase your peptic ulcer risk factors. These habits include:
Excessive drinking
Smoking
Regularly eating very spicy foods
Leaving chronic stress untreated.
Curbing these habits can help lower your chances of developing a peptic ulcer and speed up the recovery period after peptic ulcers have formed.
How is peptic ulcer disease treated?
Most peptic ulcer treatment methods involve taking medications to help stop the direct cause of the peptic ulcer or to assist with protecting the stomach and intestinal linings, allowing them to heal.
Some medication options include:
Medications to reduce stomach acid production, also known as acid blockers.
PPIs, medications that promote healing while blocking acid production
Antibiotics to kill H. pylori bacteria
Medications to help protect the lining of the stomach and small intestine
Antacids to help reduce stomach acid levels and assist with pain relief
How can peptic ulcer disease be prevented?
The best methods for peptic ulcer prevention involve protecting yourself from possible infection from others through increased handwashing and by ensuring food is properly cooked. You should use caution when using common pain relievers regularly.
If you take pain relievers regularly, you can reduce your risks of developing peptic ulcers by finding the lowest dose that effectively reduces your pain. You can also take these medications with meals to help your body digest them more easily.
What is the difference between peptic ulcer and gastric ulcer?
A gastric ulcer is one of the two peptic ulcer types.
Gastric ulcers are exclusively located on the interior of the stomach lining, while peptic ulcers can be located in both the stomach and the upper small intestine. These are also called duodenal ulcers.
In other words, while all gastric ulcers are peptic ulcers, not all peptic ulcers are gastric ulcers.
What is the difference between peptic ulcer disease and gastritis?
While both gastritis and peptic ulcers affect the stomach, the biggest difference between them is the severity of their impact on the organ.
Gastritis causes irritation and inflammation of the stomach lining. In some cases, it can cause shallow sores to appear on the stomach lining. These are called erosions.
Peptic ulcer symptoms are more serious, causing deeper sores in the lining of the stomach that take longer to heal. Peptic ulcers can also form in the upper small intestine, in addition to the stomach.
The symptoms of these two conditions can be similar. A doctor may request an endoscopy to determine which of these conditions you're experiencing.
Is peptic ulcer curable?
Yes. In most cases, proper treatment can cure peptic ulcers.
That being said, peptic ulcer symptoms may continue after treatment. These ulcers are called refractory ulcers. If your doctor believes you're experiencing a refractory ulcer, they may request an endoscopy to determine if the ulcer could be a symptom of another underlying condition.
Can peptic ulcers heal on their own?
Although it's possible for an ulcer to heal on its own, it can take much longer for it to heal than if it's treated properly.
Moreover, if the ulcer was caused or worsened by a habit, like excessive drinking or smoking, the ulcer could return as soon as the habits are resumed.
What is Maple?
With Maple, you can start talking to a doctor about your symptoms in minutes. We're a healthcare app for fast, convenient 24/7 access to Canadian doctors.
Simply log in, tap a button to request a consultation, and we'll connect you to a doctor via live chat or video. You can visit our How it works page to learn more.
Our doctors can assess symptoms and provide treatment, including prescriptions as necessary.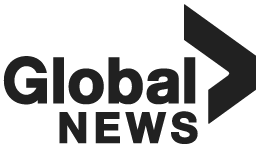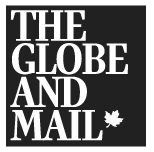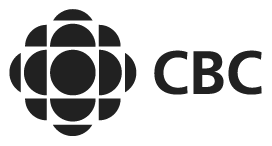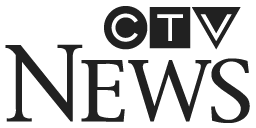 Patients love using Maple
Read our social media reviews, or download the app
The service has been amazing for our family. The doctors are kind, thorough, and ask all the right questions. As a busy family of five, this app has been a life saver
Super impressed with this service. Without a family doctor, it's easy to feel alone with no care. Very thankful to have options.
So fast and efficient. A process that would have ordinarily involved a referral and a six months wait was completed in less than 72 hours. Wholeheartedly recommend Maple.
At 1:30 am, I realized I had a UTI and was desperate for help. I went online and within ten minutes, I had my prescription faxed to my pharmacy. This service gave me peace of mind.
Maple was there for me when other doctors couldn't be. So convenient. Any time, any day. I am grateful for this service.
We needed to see a doctor over the weekend as our pediatrician was not available. Logging into Maple and choosing from a selection of specialties was quick and easy. Excellent service!
Very easy to navigate Maple. It's secure and trusted. Maple has truly gone above and beyond with their app. Highly recommended.
Amazing service! It was great being able to connect with a doctor from the comfort of home late at night.
If it wasn't for this service, I would be clogging up the emergency rooms for a prescription refill. A much needed service in my area.
With my asthma flare-up, I needed a specialist and found one here. The doctor improved my treatment and explained everything in a very clear way.
Maple revolves around your needs and schedule. Start enjoying on demand healthcare that fits your life.