Sinus infection treatment, diagnosis & prescriptions
Skip the waiting room! Instantly connect with Canadian doctors for medical care from your phone, tablet or computer - any time, 24/7.
Can a doctor treat a sinus infection on Maple?
In most cases, doctors can come to a diagnosis for your sinus infection online by asking about your symptoms.
If the doctor suspects you have a bacterial infection, they may prescribe antibiotics to help you treat that as well.

Doctors can also write sick notes for the sinus infection in the case you need to be excused from work, school, or other situations.
Can I get a prescription on Maple?
Yes, our physicians can prescribe medications online during your consultation. Once you accept a prescription, you'll have the option to pick it up from any pharmacy or we'll deliver it right to your door at no additional cost.
What is a sinus infection?
Sinuses are hollow cavities surrounding the nasal airways that serve many functions, including controlling your voice and humidifying the air you breathe. A sinus infection is when one of these hollow cavities gets inflamed because of a bacteria or virus, and/or other environmental irritations like pollen and smoke.
Many people will have acute sinus infections throughout their life, but it is also possible to have chronic sinus infections. A chronic sinus infection can last 12 weeks or longer, and can significantly affect quality of life.
What are the symptoms of a sinus infection?
Symptoms of a sinus infection include:
Puffiness in the face

Toothaches

Congestion

Runny nose

Facial pressure

Headaches

General fatigue

Bad breath
To prevent getting a sinus infection:
Avoid environments that may irritate your sinuses like construction sites, farms, smoking areas, etc.

Stop smoking

Avoid things that you are allergic to and cause irritation in your sinuses

Wash your hands frequently to reduce the chance of a virus or bacteria getting inside your eyes, mouth, and nose
How can I treat a sinus infection?
Antibiotics can help depending on your situation, and if your infection is bacterial. If there is no antibiotic sinus infection treatment appropriate for you, you can try relieving your discomfort by:
Staying hydrated and drinking plenty of fluids

Ensuring you get enough rest

Taking pain relievers for fever, sore throat, and headache

Using decongestants or nasal sprays to relieve congestion
What is Maple?
With Maple, you can start consulting with a doctor about your symptoms in a matter of minutes. We're a healthcare app for fast, convenient 24/7 access to Canadian doctors.
You simply log in, tap a button to request a consultation, and we'll immediately connect you to a doctor via live chat or video.
Our doctors can assess symptoms, and provide treatment, including prescriptions as necessary.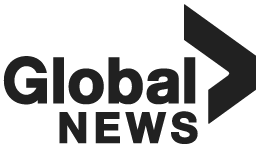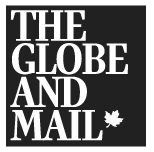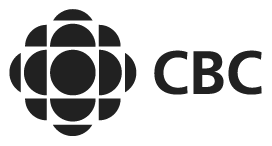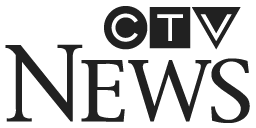 Patients love using Maple
Read our social media reviews, or download the app
Saves a lot of time compared to sitting in a doctor's office!
Legitimate and just as described, with fabulous doctors. Totally fills the late-night worry gap!
Not having to endure a long wait at a walk in clinic is fabulous. Especially since I have twin pre-schoolers to contend with.
The service is so quick and professional and saves hours spent in a walk-in-clinic. This is a game changer for busy moms and I recommend it to everyone!
Instead of my husband having to drag both kids to the hospital or walk in alone he was able to see a doctor right away and get a prescription faxed to our local pharmacy.
Our family has used this service twice so far and it has been amazing. Both doctors were friendly, compassionate and you never feel rushed.
Was concerned I wouldn't be able to see a doctor without an appointment. I installed the Maple app, spoke to a doctor and had my prescription in under 30 min.
I used Maple for the first time today. It was quick and easy, took less than ten minutes including connecting time and the doctor was professional and friendly. 
LOVE This service. Not only do you have a doctor within seconds but they are professional and knowledgable.
Absolutely blown away. It was SO easy to use. No wait time getting connected with a doctor. Getting the prescription faxed to the pharmacy made it a seamless process.
Maple revolves around your needs and schedule. Start enjoying on demand healthcare that fits your life.