Bronchitis treatment, diagnosis & prescriptions
Skip the waiting room! Instantly connect with Canadian doctors for medical care from your phone, tablet or computer - any time, 24/7.
Can I talk to a doctor on Maple about my bronchitis?
Yes, you can. The healthcare practitioner will likely suggest performing a physical exam so that they can listen to your breathing with a stethoscope. They'll also ask you about your cough and whether it's producing mucus.
Because the early symptoms and signs of bronchitis are similar to that of a cold, they may also suggest some additional testing be done before they offer a diagnosis for bronchitis or suggest treatment options.
Can I get a prescription on Maple?
Yes, you can. Physicians on Maple can prescribe bronchitis medications online during your consultation. Once you accept a bronchitis prescription, you'll have the option to pick it up from any pharmacy conveniently located to you or to have it delivered right to your door at no additional cost.
What is bronchitis?
Bronchitis is the name for inflammation of the lining of your bronchial tubes, which hare the pathways that carry air to and from your lungs.
There are two types of bronchitis: acute and chronic.
Acute bronchitis is very common, with symptoms that present themselves similarly to the common cold in its early stages (i.e., headache, nasal congestion, store throat). However, those experiencing bronchitis will have a cough as their dominant symptom as the condition continues to develop.
Typically, acute bronchitis symptoms last less than 10 days although the coughing can linger for several weeks after.
On the other hand, chronic bronchitis can last for weeks, months, or even years. It may disappear for a while and then return.
Chronic bronchitis is one of the conditions included under chronic obstructive pulmonary disease (COPD), alongside emphysema.
What are the symptoms of bronchitis?
For acute bronchitis, signs and symptoms could include:
Sneezing
Wheezing or whistling
Runny nose
A sore throat
A cough that starts dry but becomes productive (will produce mucus)
Tenderness in your chest when you cough
Sputum that can be white, yellow, green, or clear
Sometimes, symptoms that are rare to present themselves along with bronchitis can help identify other conditions, which can be mistaken for bronchitis (e.g., influenza, pneumonia, COVID-19, etc.). Some of these include:
Chills (or easily feeling cold)
Muscle aches
Tiredness
Low-grade fever (between 100°F – 100.4°F)
In addition to these, chronic bronchitis symptoms also include:
A stubborn cough that lasts for weeks, months or years at a time
Chronic chest discomfort
What causes bronchitis?
The majority of the time, acute bronchitis is caused by viruses. These are the same viruses that cause colds and the flu.
The most frequent cause of chronic bronchitis is smoking cigarettes. In addition to this, chronic bronchitis can also be caused by exposure to environmental or workplace irritants, such as:
Toxic or chemical gases
Air pollution
Dust
How is bronchitis diagnosed?
A bronchitis diagnosis normally starts with a physical exam. This way the healthcare provider can check your current condition and listen to your breathing. They'll want to know how long you've been showing the signs of bronchitis and if this is a recurrent problem.
Due to the relationship between chronic bronchitis and smoking, the healthcare practitioner will also want to know any history of smoking you may have.
Because early symptoms and signs of bronchitis are very similar to those of a common cold, the healthcare practitioner may also suggest additional testing, such as:
Chest X-rays
Pulmonary function tests
Sputum tests
In cases where patients have been experiencing a chronic cough and there is a history of tobacco use, CT scans may be suggested for further evaluations.
How is bronchitis treated?
In most cases, acute bronchitis won't need treatments – the condition will clear up on its own.
There are some home remedies you can use to help reduce your bronchitis signs and symptoms, such as:
Avoiding inhaled irritants (smoking, dust, chemical fumes, pollution, etc.)
Using a humidifier
Wearing a mask around known irritants
When bronchitis treatments are needed, antibiotics usually won't be effective. This is because acute bronchitis is normally caused by viruses, which aren't affected by antibiotics. However, if the healthcare practitioner believes you could have a bacterial infection, they may suggest prescription bronchitis antibiotic medications.
The healthcare provider may suggest other medications, such as cough medicine or an inhaler, to reduce your inflammation and allow for better airflow to your lungs.
If you've received a chronic bronchitis diagnosis, the healthcare provider may suggest pulmonary rehabilitation, to ease your bronchitis symptoms and allow you to breathe more easily.
When to see a doctor for bronchitis?
If you are showing signs of bronchitis, remember that acute bronchitis will often go away on its own within 10 days.
However, if your bronchitis symptoms become severe or chronic (longer than 10 days), you should speak to a healthcare practitioner.
Also, if you begin coughing up a lot of mucus, it's a good idea to consult with a healthcare provider on Maple. They may want to have additional testing performed to determine the severity of your condition.
If the healthcare provider determines your bronchitis is caused by bacterial infection, you may also require prescription bronchitis medications in order to fight the infection.
What is Maple?
With Maple, you can start talking to a healthcare practitioner about your symptoms in a matter of minutes. We're a healthcare app for fast, convenient 24/7 access to Canadian doctors.
Simply log in, tap a button to request a consultation, and we'll immediately connect you to a healthcare provider via live chat or video. Visit How it Works to learn more.
Our healthcare team can assess symptoms, and provide treatment, including prescriptions online as necessary.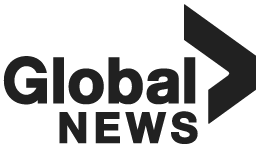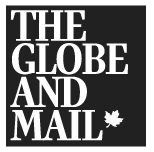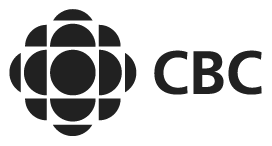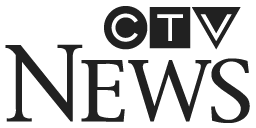 Patients love using Maple
Read our social media reviews, or download the app
The service has been amazing for our family. The doctors are kind, thorough, and ask all the right questions. As a busy family of five, this app has been a life saver
Super impressed with this service. Without a family doctor, it's easy to feel alone with no care. Very thankful to have options.
So fast and efficient. A process that would have ordinarily involved a referral and a six months wait was completed in less than 72 hours. Wholeheartedly recommend Maple.
At 1:30 am, I realized I had a UTI and was desperate for help. I went online and within ten minutes, I had my prescription faxed to my pharmacy. This service gave me peace of mind.
Maple was there for me when other doctors couldn't be. So convenient. Any time, any day. I am grateful for this service.
We needed to see a doctor over the weekend as our pediatrician was not available. Logging into Maple and choosing from a selection of specialties was quick and easy. Excellent service!
Very easy to navigate Maple. It's secure and trusted. Maple has truly gone above and beyond with their app. Highly recommended.
Amazing service! It was great being able to connect with a doctor from the comfort of home late at night.
If it wasn't for this service, I would be clogging up the emergency rooms for a prescription refill. A much needed service in my area.
With my asthma flare-up, I needed a specialist and found one here. The doctor improved my treatment and explained everything in a very clear way.
Maple revolves around your needs and schedule. Start enjoying on demand healthcare that fits your life.