Obesity treatment, diagnosis & prescriptions
Skip the waiting room! Instantly connect with Canadian doctors for medical care from your phone, tablet or computer - any time, 24/7.
Can I talk to a doctor on Maple about obesity?
Yes, you can. The doctor will want to discuss your medical history, your current condition, and any symptoms or signs of obesity you're experiencing.
In most cases, the doctor will calculate your body mass index (BMI) to determine if you're obese based on your current BMI.
Once the doctor has provided an obesity diagnosis, they will be able to suggest an obesity treatment plan to begin losing weight. In addition to seeing a general practitioner, if you live in Ontario, Alberta, Saskatchewan, or Manitoba, you can see a weight management consultant online with Maple.
Can I get a prescription on Maple?
Yes, our physicians can prescribe obesity medications online during your consultation. Once you accept a prescription for obesity, you'll have the option to pick it up from any pharmacy or to have it delivered right to your door at no additional cost.
You can visit our How it Works page to learn more.
What is obesity?
Obesity is a chronic disease that involves retaining a large amount of body fat. It's considered a global epidemic that is a major contributor to poor health in men and women of all ages.
Being overweight is not merely a cosmetic issue. When you're obese, it can increase the risks of experiencing other health problems, like diabetes, hypertension, and heart disease.
Obesity is calculated using the body mass index (BMI). BMI is measured by calculating body weight (in kg) divided by height (in metres) squared. If the resulting number is 30 or higher, the weight is considered obese.
You can also calculate obesity by measuring waist circumferences. It's best used in patients who have a BMI that's considered overweight (between 25 to 29.9 kg/m2), and increased abdominal girth, to assess cardiometabolic risks.
People who are chronically obese are more likely to develop a number of other serious medical conditions, such as:
Osteoarthritis
Sleep apnea
Thrombosis
Certain types of cancer
Type 2 diabetes
Severe Covid-19 symptoms
Gynecological and sexual disorders
Heart disease
Stroke
Diabetes
High cholesterol
Gout
GERD
Reduced fertility
Lowered sex drive
Erectile dysfunction
Kidney stones
Urinary incontinence
Higher risk of infections
Increased mortality rates from influenza and COVID-19 viruses
Chronic kidney disease
Mental illness (depression, stigma of disapproval)
What are the symptoms of obesity?
The most prominent symptom or sign of obesity is weight gain, pushing your BMI to 30 or higher. However, there are other associated obesity symptoms that can accompany weight gain, such as:
Fatigue or lack of energy
Easily exhausted by physical activities
Difficult sleeping or sleep apnea
Intolerance to heat
Shortness of breath
Excessive sweating
Stretch marks on skin
Joint or back pain
Depression
Infections in skin folds
Varicose veins in lower limbs
What causes obesity?
In many cases, obesity is caused when you continually take in more calories per day than you burn through exercise and normal activities. These calories are stored in the body as fat.
North American diets are often too high in calories, particularly due to high-calorie beverages and regular fast-food consumption. If you're experiencing signs of obesity, you may even require more calories before feeling full. You may also eat more due to stress or anxiety, or feel hungry more often.
There are other underlying issues which can add to causes of obesity, such as:
Genetics
Metabolic issues (not processing calories efficiently)
Lifestyle choices (binge eating habits, excessive drinking, etc.)
Hormonal influences (particular the thyroid)
Inactivity
Age
Pregnancy
Microbiome (stomach bacteria)
Quitting smoking (replacing smoking habits with eating habits)
How is obesity diagnosed?
Before offering a diagnosis for obesity, the doctor will want to check your BMI, as well as measure the circumference of your waist. They'll also most likely schedule a general physical exam and blood tests to check for any underlying conditions causing or caused by your obesity.
Once they've been able to offer a clear obesity diagnosis, the doctor will be able to suggest obesity treatments that will work best for you. Although rare, this could include prescription obesity medications.
How is obesity treated?
The goal with obesity treatments is to help you reach a healthy weight, and then maintain it to prevent obesity from recurring. They'll do this by first suggesting a weight-loss program that will work for you, and may refer you to a dietician to help you create a healthy meal plan. All weight-loss programs will involve reducing calories, practicing better eating habits, and increasing the volume of physical activities you perform.
Additionally, you may need to work on modifying your routine behaviors to help you stick to your weight loss program. These types of obesity treatments involve participating in support groups or counseling.
If your obesity is being caused by a hormone imbalance, they may suggest an obesity prescription to help return hormones to normal levels.
Less commonly, when a healthy diet and regular exercise aren't enough to reduce obesity symptoms, the doctor may suggest prescription obesity medications. However, these obesity medications may not work for everyone. You may also regain some or all of the weight you lost when you stop taking the medication.
In some people, weight-loss surgery (also known as bariatric surgery) may be an option. These surgeries either reduce the amount of food that can be eaten comfortably or reduces the absorption of calories. These surgeries are typically only offered when all other weight-loss methods have proved ineffective. Keep in mind, not every patient is a candidate for this surgery.
Some potential weight-loss surgeries include:
Adjustable gastric banding
Gastric sleeve
Gastric bypass surgery
Biliopancreatic diversion with duodenal switch
When to see a doctor for obesity?
If you're beginning to show signs of obesity, and believe you need help managing your weight, it's a good idea to talk to a doctor.
Losing weight can be a long, frustrating process for some people. A doctor can help you develop a weight-loss plan. This can assist you in taking the first steps towards weight loss, as well as monitoring your results, to ensure the plan is working.
As well, because certain other conditions can cause obesity, a doctor can help provide you with a clear obesity diagnosis. Some people may find that dietary changes and exercise don't work for them, and may require obesity treatments like prescription obesity medications or surgery.
A doctor from Maple will be able to determine the most effective obesity treatments to fit your personal needs.
What is Maple?
With Maple, you can start talking to a doctor about your symptoms in a matter of minutes. We're a healthcare app for fast, convenient 24/7 access to Canadian doctors.
You simply log in, tap a button to request a consultation, and we'll immediately connect you to a doctor or weight management consultant via live chat or video. You can visit our How it Works page to learn more.
Our doctors can assess symptoms, and provide treatment, including prescriptions as necessary.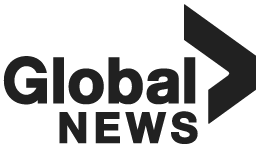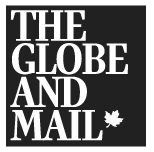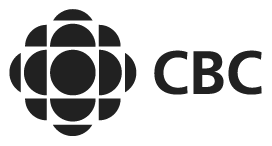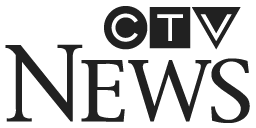 Patients love using Maple
Read our social media reviews, or download the app
Saves a lot of time compared to sitting in a doctor's office!
Legitimate and just as described, with fabulous doctors. Totally fills the late-night worry gap!
Not having to endure a long wait at a walk in clinic is fabulous. Especially since I have twin pre-schoolers to contend with.
The service is so quick and professional and saves hours spent in a walk-in-clinic. This is a game changer for busy moms and I recommend it to everyone!
Instead of my husband having to drag both kids to the hospital or walk in alone he was able to see a doctor right away and get a prescription faxed to our local pharmacy.
Our family has used this service twice so far and it has been amazing. Both doctors were friendly, compassionate and you never feel rushed.
Was concerned I wouldn't be able to see a doctor without an appointment. I installed the Maple app, spoke to a doctor and had my prescription in under 30 min.
I used Maple for the first time today. It was quick and easy, took less than ten minutes including connecting time and the doctor was professional and friendly. 
LOVE This service. Not only do you have a doctor within seconds but they are professional and knowledgable.
Absolutely blown away. It was SO easy to use. No wait time getting connected with a doctor. Getting the prescription faxed to the pharmacy made it a seamless process.
Maple revolves around your needs and schedule. Start enjoying on demand healthcare that fits your life.