Dehydration treatment, diagnosis & prescriptions
Skip the waiting room! Instantly connect with Canadian doctors for medical care from your phone, tablet or computer - any time, 24/7.
Can I talk to a doctor on Maple about dehydration?
Yes, you can. The healthcare practitioner will want to perform a physical exam as well as discuss your symptoms or signs of dehydration.
The healthcare practitioner may also suggest additional testing be performed before offering a dehydration diagnosis to check for potential underlying conditions that could be causing dehydration.
If your dehydration is caused by an underlying condition, dehydration treatments may not be as effective as treating the condition causing your dehydration.

Can I get a prescription on Maple?
Yes, you can. Physicians on Maple can prescribe dehydration medications online during your consultation. Once you accept a dehydration prescription, you'll have the option to pick it up from any pharmacy conveniently located to you or to have it delivered right to your door at no additional cost.
What is dehydration?
Dehydration occurs when your body is losing more fluids than it's consuming. This lack of water impedes your body's ability to perform its normal functions.
This condition can happen to anyone but it's particularly dangerous when it occurs in older adults and young children.
Untreated severe dehydration can lead to some potentially life-threatening conditions, including:
Kidney failure
Heat cramps
Low blood volume
Heatstroke or heat exhaustion
Seizures
Coma
What are the symptoms of dehydration?
Contrary to popular belief, thirst isn't always an accurate indicator of when your body needs more water. Some people don't feel thirsty until after they're already dehydrated (particularly older adults).
The symptoms or signs of dehydration can also vary depending on the age of the person affected.
For infants or young children that can't express their feelings clearly, some signs of dehydration to watch for include:
A sunken soft spot on top of their skulls
No wet diapers for more than three hours
A dry tongue or mouth
Crying without tears
Sunken cheeks or eyes
Irritability
Listlessness
In adults, the dehydration symptoms can range from mild to severe depending on the level of the dehydration.
Some common mild signs of dehydration include:
Dry skin
Dizziness or lightheadedness
Constipation
Less urine being produced
Less tears while crying
Increased thirst
Dry mouth
Headache
Severe dehydration is dangerous. You should seek immediate medical attention if you begin to show symptoms of severe dehydration such as:
Sunken eyes
Shriveled skin
Extreme thirst
Confusion
Dark-coloured urine
Severe fatigue
Low blood pressure
Not producing sweat as normal
Rapid breathing
Increased heart rate
What causes dehydration?
In many cases, dehydration is caused by not drinking enough water due to factors such as illness or having a busy lifestyle.
Drinking excessive amounts of alcohol is known to cause dehydration as well because alcohol is a diuretic. Taking most diuretics without drinking enough fluids can potentially cause dehydration.
Also, dehydration is commonly the result of performing strenuous physical activities outdoors, especially without access to safe drinking water.
However, there are some dehydration causes result from other conditions, such as:
Fever
Diarrhea
Vomiting
Increased urination
Excessive sweating
When these dehydration symptoms are brought on by other conditions or illnesses, treating the underlying cause may be necessary to prevent further dehydration.
How is dehydration diagnosed?
Often, a healthcare practitioner can offer a dehydration diagnosis based on the physical signs and symptoms.
If you're dehydrated, you may have low blood pressure – particularly while moving from lying down to standing. The healthcare practitioner may want to monitor your blood pressure while you change positions, to check for this sign of dehydration.
As well, to assist in providing a clear dehydration diagnosis, the healthcare practitioner may suggest a urinalysis or blood tests be performed. This will help pinpoint the severity and determine the cause of your dehydration.
How is dehydration treated?
The most effective dehydration treatment involves replacing lost fluids as well as lost electrolytes. Drinking lots of water or sports drinks that include electrolytes and carbohydrate solutions are good for helping to rehydrate.
For young children, the healthcare provider may suggest over-the-counter oral rehydration solutions that will help replenish both fluids and electrolytes. These come in liquid, popcycle or freeze pop forms, although some young children may require liquids given by spoon or syringe.
In the case where severe diarrhea or vomiting is the dehydration cause, the healthcare provider could suggest prescription dehydration medications to reduce these symptoms. This would be done as a last resort, in an effort to slow down lost fluids and allow the body to rehydrate.
In very severely dehydrated people, an intravenous solution of fluids and salts can be administered by emergency personnel as dehydration treatment.
When to see a doctor for dehydration?
If you believe that you could be showing signs of dehydration, the first thing you should try to do is rehydrate.
If your dehydration symptoms persist, it's a good idea to talk to your healthcare practitioner. There could be an underlying dehydration cause that may require treatment, before your condition will improve.
The healthcare provider will also be able to suggest additional testing to help provide a more accurate dehydration diagnosis and precipitating cause.
In cases where you believe you could be severely dehydrated, you should seek immediate medical attention.
What is Maple?
With Maple, you can start talking to a healthcare practitioner about your symptoms in a matter of minutes. We're a healthcare app for fast, convenient 24/7 access to Canadian doctors.
Simply log in, tap a button to request a consultation, and we'll immediately connect you to a healthcare provider via live chat or video. Visit our How it Works page to learn more.
Our healthcare team can assess symptoms, and provide treatment, including prescriptions online as necessary.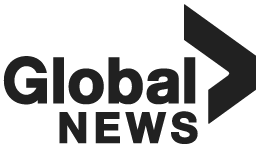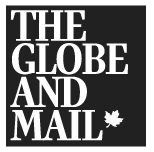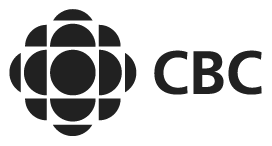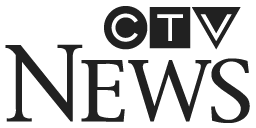 Patients love using Maple
Read our social media reviews, or download the app
Saves a lot of time compared to sitting in a doctor's office!
Legitimate and just as described, with fabulous doctors. Totally fills the late-night worry gap!
Not having to endure a long wait at a walk in clinic is fabulous. Especially since I have twin pre-schoolers to contend with.
The service is so quick and professional and saves hours spent in a walk-in-clinic. This is a game changer for busy moms and I recommend it to everyone!
Instead of my husband having to drag both kids to the hospital or walk in alone he was able to see a doctor right away and get a prescription faxed to our local pharmacy.
Our family has used this service twice so far and it has been amazing. Both doctors were friendly, compassionate and you never feel rushed.
Was concerned I wouldn't be able to see a doctor without an appointment. I installed the Maple app, spoke to a doctor and had my prescription in under 30 min.
I used Maple for the first time today. It was quick and easy, took less than ten minutes including connecting time and the doctor was professional and friendly. 
LOVE This service. Not only do you have a doctor within seconds but they are professional and knowledgable.
Absolutely blown away. It was SO easy to use. No wait time getting connected with a doctor. Getting the prescription faxed to the pharmacy made it a seamless process.
Maple revolves around your needs and schedule. Start enjoying on demand healthcare that fits your life.