Get an amoxicillin prescription online.
Are you looking to get amoxicillin online? You can get your medication prescribed online in minutes and delivered straight to your door. 
Please note all prescriptions are given at the doctor's discretion. An assessment is required to determine if the treatment is right and safe for you. A prescription will only be provided after the doctor has deemed it appropriate.
Get started now
How to get amoxicillin online in Canada with Maple.
First, choose your symptoms
Bacterial infections such as food poisoning are fairly common. But, they should be dealt with quickly to avoid the spread and magnification of the infection.
If you don't have employer / insurer coverage, fees may apply since many of our services aren't covered by provincial health plans. This is often because of our use of secure messaging and a national network of doctors and nurse practitioners.
Payment may be required, and will include the prescriptions for amoxicillin if the doctor deems it necessary.
 For more information on our pricing, click here.
Next, you'll hear from the doctor
Once you've entered your symptoms, a doctor or nurse practitioner will review your case. If they're able to help, your visit will start; if they can't help, you'll be notified before your consultation begins and you won't be charged. You're only charged if you speak with a Maple doctor.
Most often, you'll speak to your doctor or nurse practitioner over text, though they may request audio or video chat if it'll help with your diagnosis.
You'll get a prescription right on Maple, so you can send it to any pharmacy for pickup, or you can have it shipped with free delivery.
In some cases, a prescription won't be recommended by the doctor. They will let you know if this is the case. Doctors may also not be able to prescribe some medications in certain provinces or regions.
Note: Maple is not a pharmaceutical manufacturer, nor are we an online pharmacy. This means you'll need to buy the medication from the pharmacy itself once you have your prescription.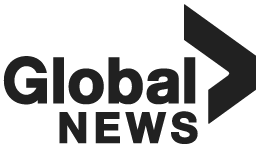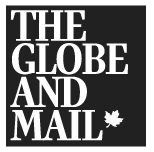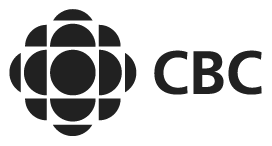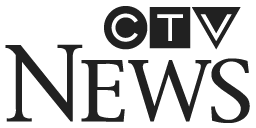 Frequently Asked Questions
What is amoxicillin and how does it work?
Amoxicillin is an antibiotic used to treat bacterial infections in the ear, nose, throat, and chest as well as urinary tract and skin infections. This prescription drug is penicillin-based, which means it treats bacterial infections by stopping the growth of the bacteria. Maple's online doctors can prescribe antibiotics as needed.
What are the uses for amoxicillin?
Amoxicillin is a prescription drug primarily used for bacterial infections and not for viral infections such as a cold or cough. Amoxicillin can also be used in conjunction with other medications to treat conditions such as stomach ulcers caused by bacterial infections.
How do you use amoxicillin?
Amoxicillin can only be taken orally and comes in two forms — tablet and oral suspension. It's important to take the amount as recommended by a doctor, but typically, amoxicillin is taken every eight to 12 hours.
Speak with a doctor on Maple today to get prescriptions for antibiotics online as needed.
What are the side effects and risks of amoxicillin?
Amoxicillin may cause nausea, vomiting, or diarrhea. Additionally, some users may have hypersensitive reactions which could include flu-like symptoms or skin rash. If any of these side effects occur, it is important to speak to a healthcare provider as soon as possible about your prescription.
Who should not take amoxicillin?
Amoxicillin should not be taken by those with allergies to penicillin.
What is Maple?
Maple connects you with doctors and other healthcare providers online via text, audio, or video. After you log in to your Maple account, you can request an online consultation.
Consultations work similarly to in-person appointments — the doctor can examine you as needed, ask questions about your symptoms, go through your health history, and determine if amoxicillin is right for you. If they think your condition is more serious, they may tell you to go to a clinic for an in-person, hands-on examination.
Once you talk to a doctor on Maple and they determine an online prescription for amoxicillin is right for you, you'll have the option to send the prescription to a local pharmacy or you can get your medication delivered within one to two business days at no extra cost.
Doctors can prescribe many medications online.
Get amoxicillin online with Maple.
Maple revolves around your needs and schedule. Connect with a doctor from anywhere in Canada 24/7.