Chronic fatigue syndrome (CFS) treatment, diagnosis & prescriptions
Skip the waiting room! Instantly connect with Canadian doctors for medical care from your phone, tablet or computer - any time, 24/7.
Can a doctor treat chronic fatigue syndrome (CFS) on Maple?
Yes. A doctor on Maple will be able to offer chronic fatigue syndrome treatment options once you've received a CFS diagnosis.
To confirm a chronic fatigue syndrome diagnosis, the doctor will likely request you have several additional tests done to rule out other health problems that could be causing your symptoms.
Can I get a prescription on Maple?
Yes. Our physicians can prescribe chronic fatigue syndrome medications online during your consultation. Once you accept a prescription, you'll have the option to pick it up from any pharmacy or to have it delivered to your door at no additional cost.
You can visit our How it works page to learn more.
What is chronic fatigue syndrome (CFS)?
Chronic fatigue syndrome (CFS), also known as myalgic encephalomyelitis disorder (ME), is a disorder that cannot be completely explained by an underlying condition.
Normally, this condition lasts at least six months. The syndrome causes constant fatigue that worsens with strenuous mental or physical activities, but doesn't improve following rest.
In Canada, chronic fatigue syndrome affects over a half million people each year over the age of 12. CFS can occur at any age, but appears most often in young to middle-aged adults.
Some scientists believe it's possible that chronic fatigue syndrome and fibromyalgia may be related and could be part of the same somatic syndrome, with fibromyalgia being the more severe version that causes chronic or severe pain and other symptoms.
However, there isn't enough evidence at this time to confirm or deny the connection between these two conditions.
What are the symptoms of chronic fatigue syndrome (CFS)?
Symptoms for this condition can change from one person to another, and the severity may fluctuate from one day to the next.
The most common chronic fatigue syndrome signs and symptoms include:
Sleep that isn't refreshing
Chronic tiredness
Difficulty with focus, memory, or concentration
Dizziness that worsens when sitting or standing
Chronic exhaustion
Sore throat
Headaches
Unexplained joint or muscle pain
Chronic fatigue after exercise and physical activities
Enlarged lymph nodes in the armpits or neck
What causes chronic fatigue syndrome (CFS)?
The direct causes of chronic fatigue syndrome aren't known at this time.
It's also believed that some people may be born with a predisposition towards having the disorder and that additional triggers could be what causes CFS to become active.
Some of these possible triggers include:
Immune system issues
Emotional or physical traumas
Viral infections
Hormonal imbalances
Some researchers have begun referring to CFS as chronic fatigue immune dysfunction syndrome because they believe there's evidence it's a biological illness that could be caused in part by an overactive immune system.
How is chronic fatigue syndrome (CFS) diagnosed?
Diagnosing CFS can be challenging because there are no firm underlying causes to relate to the condition at this time.
To confirm a diagnosis of chronic fatigue syndrome, tests will need to be performed to rule out other possible causes of your symptoms.
A doctor on Maple may suggest additional tests to confirm the diagnosis, such as:
Blood tests
Sleep studies
Counselling or therapy
How is chronic fatigue syndrome (CFS) treated?
While there is no cure for chronic fatigue syndrome, treatment methods are usually chosen to minimize symptoms.
The doctor may suggest therapy or medication options for treating your CFS depending on your symptoms, their severity, and what the doctor believes will work best for you.
For therapy, the doctor could suggest counseling, a low-impact exercise regimen, or lifestyle changes to help improve sleep and mental health.
If the doctor decides to prescribe medications to treat your chronic fatigue syndrome designed to target depression, orthostatic intolerance (standing upright), or pain medications, such as those used to treat fibromyalgia.
Can chronic fatigue syndrome (CFS) come and go?
Yes. Unfortunately, because there is no definitive cure for chronic fatigue syndrome, it can come and go unexpectedly.
If you're wondering how long chronic fatigue syndrome lasts, it does not have any typical length of time for which it will appear.
It could last days, months, or even years, with symptoms varying from mild to severe on a day-to-day basis and appearing completely differently from person to person.
What is Maple?
With Maple, you can start talking to a doctor about your symptoms in minutes. We're a healthcare platform for fast, convenient 24/7 access to Canadian doctors.
Simply log in, tap a button to request a consultation, and we'll connect you to a doctor via live chat or video. You can visit our How it works page to learn more.
Our doctors can assess symptoms and provide treatment, including prescriptions as necessary.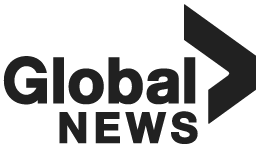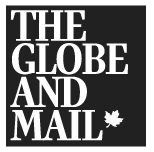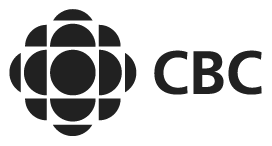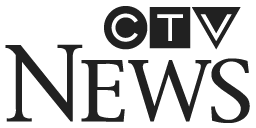 Patients love using Maple
Read our social media reviews, or download the app
Saves a lot of time compared to sitting in a doctor's office!
Legitimate and just as described, with fabulous doctors. Totally fills the late-night worry gap!
Not having to endure a long wait at a walk in clinic is fabulous. Especially since I have twin pre-schoolers to contend with.
The service is so quick and professional and saves hours spent in a walk-in-clinic. This is a game changer for busy moms and I recommend it to everyone!
Instead of my husband having to drag both kids to the hospital or walk in alone he was able to see a doctor right away and get a prescription faxed to our local pharmacy.
Our family has used this service twice so far and it has been amazing. Both doctors were friendly, compassionate and you never feel rushed.
Was concerned I wouldn't be able to see a doctor without an appointment. I installed the Maple app, spoke to a doctor and had my prescription in under 30 min.
I used Maple for the first time today. It was quick and easy, took less than ten minutes including connecting time and the doctor was professional and friendly. 
LOVE This service. Not only do you have a doctor within seconds but they are professional and knowledgable.
Absolutely blown away. It was SO easy to use. No wait time getting connected with a doctor. Getting the prescription faxed to the pharmacy made it a seamless process.
Maple revolves around your needs and schedule. Start enjoying on demand healthcare that fits your life.