Please note prescriptions are only available in Canada and given at the doctor's discretion.
Breast cancer treatment, diagnosis & prescriptions
Skip the waiting room! Instantly connect with Canadian doctors for medical care from your phone, tablet or computer - any time, 24/7.
Can a doctor treat breast cancer on Maple?
If you've been diagnosed with cancer, you can explore your options through a Maple Oncology Navigator. The navigator is a licensed physician who can give you a second opinion on breast cancer treatment options, and more information on clinical trials. Find out more about seeing an Oncology Navigator here.
Can I get a prescription on Maple?
Yes, prescriptions can be given at the discretion of our general practitioners. Once you accept a prescription, you'll have the option to pick it up from any pharmacy or to have it delivered right to your door at no additional cost.
You can visit our How it Works page to learn more.
What is breast cancer?
Breast cancer is a disease where the cells in the breast tissue multiply uncontrollably. This usually results in the formation of a tumor, though not all breast cancers do.
What are the early symptoms of breast cancer?
Breast cancer symptoms vary depending on the stage of cancer. Early symptoms of breast cancer include:
Change in the breast shape or size
Persistent pain in any part of the breast
Nipple discharge (other than breast milk)
Lumps in the breast or underarm
Skin changes like colour changes, redness, or swelling
Changes in the appearance of one or both nipples
What causes breast cancer?
There are both genetic and environmental causes for breast cancer:
A history of breast cancer (having breast cancer once increases the likelihood that it will return)
Dense breasts
Alcohol consumption
Obesity
Being a woman over 50; (note: it's a myth that men can't get breast cancer! They're less likely to be diagnosed with the illness, but it is possible.)
Having blood relatives with a history of cancer, including both breast cancer and other types of cancer
Carrying BRCA1 or BRCA2, which are genes that increase the likelihood of breast cancer
Radiation treatment, for breast cancer or other illnesses, before 30 years of age
Hormone replacement therapy
How is breast cancer diagnosed?
There are several tests that a doctor can use to reach a breast cancer diagnosis. Breast cancer screening tests include:
Mammograms: an x-ray of the breast
Breast biopsy: a small tissue sample is taken from the breast with a needle and examined under a microscope
Ultrasound
MRI
How is breast cancer treated?
Methods of breast cancer treatment vary by stage. Stages of breast cancer range from stage 0 to stage 4. Treatment for stage 0-3 includes surgery, where the cancerous tissue is removed, or a mastectomy, where the entire breast is removed. Stage 4 breast cancer is treated with systemic drug therapy, like chemotherapy, hormonal therapy, immunotherapy, and other targeted drugs.
Stage 0: non-invasive cancer that is usually inside the breast's milk duct but hasn't spread to the rest of the breast tissue. This is called Ductal Carcinoma.
Stage 1: at this stage, breast cancer is still fairly small, with a chance that is has spread to the sentinel lymph node (a common occurrence)
Stage 2: at this stage, the cancer is similar to stage one, but is larger and has likely spread to lymph nodes
Stage 3: at this stage, tumors are large and are making contact with skin or muscle around the breast, and may have also spread to the lymph nodes
Stage 4: the cancer spreads beyond the breast and invades other parts of the body at this stage.
What is the difference between breast cyst and breast cancer?
A breast cyst is a fluid filled sac in the breast tissue that is usually not cancerous. Cysts can vary in size, and often become larger and more sensitive prior to and during the menstrual cycle. It's common to have more than one cyst, and there isn't any need for medical attention unless the cysts are painful. In that case, they can be drained.
Breast cancer is a disease where the cells in breast tissue multiply uncontrollably. This usually results in the formation of a tumor, though not all breast cancer does. Cancer can spread throughout the body, and requires immediate attention.
What is Maple?
With Maple, you can start talking to a doctor about your symptoms in a matter of minutes. We're a healthcare app for fast, convenient 24/7 access to Canadian doctors.
You simply log in, tap a button to request a consultation, and we'll immediately connect you to a doctor via live chat or video. You can visit our How it Works page to learn more.
Our doctors can assess symptoms, and provide treatment, including prescriptions as necessary.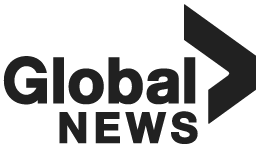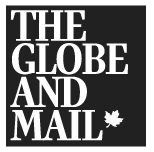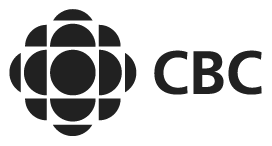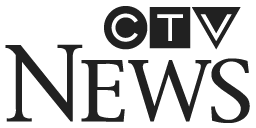 Patients love using Maple
Read our social media reviews, or download the app
A fantastic way to get medical advice when you are unable to see someone in person. The app is so simple to use. Highly recommend. I am not a tech savvy person but the doctor was kind enough to patiently walk me through every step of the process. Thank you.
This app is amazing! The doctor was so professional. I just waited 1-2 mins to get served! I highly recommend this app.
The service has been amazing for our family. The doctors are kind, thorough, and ask all the right questions. As a busy family of five, this app has been a life saver
Super impressed with this service. Without a family doctor, it's easy to feel alone with no care. Very thankful to have options.
So fast and efficient. A process that would have ordinarily involved a referral and a six months wait was completed in less than 72 hours. Wholeheartedly recommend Maple.
At 1:30 am, I realized I had a UTI and was desperate for help. I went online and within ten minutes, I had my prescription faxed to my pharmacy. This service gave me peace of mind.
Maple was there for me when other doctors couldn't be. So convenient. Any time, any day. I am grateful for this service.
We needed to see a doctor over the weekend as our pediatrician was not available. Logging into Maple and choosing from a selection of specialties was quick and easy. Excellent service!
Very easy to navigate Maple. It's secure and trusted. Maple has truly gone above and beyond with their app. Highly recommended.
Amazing service! It was great being able to connect with a doctor from the comfort of home late at night.
Maple revolves around your needs and schedule. Start enjoying on demand healthcare that fits your life.