Please note prescriptions are only available in Canada and given at the doctor's discretion.
Bites & stings treatment, diagnosis & prescriptions
Skip the waiting room! Instantly connect with Canadian doctors for medical care from your phone, tablet or computer - any time, 24/7.
Can I talk to a doctor on Maple about bites and stings?
Yes, a physician on Maple would be happy to discuss bites and stings with you.
If you know the direct cause of your bites and stings, it's good to relay that information during the evaluation. In some cases, if the insect or arachnid dies after biting you, it can be a good idea to keep it to show the physician.
Doing this can allow for more accurate diagnosis for your bites and stings, as well as determine effective treatments for bites and stings.
Can I get a prescription on Maple?
Yes, our physicians can prescribe medications for bites and stings online during your consultation. Once you accept a prescription for your bites and stings, you'll have the option to pick it up from any pharmacy or to have it delivered right to your door at no additional cost.
You can visit our How it works page to learn more.
What are bites and stings?
Most insects and arachnids avoid humans. However, in cases where we cross paths or accidentally encroach on their territories, these creatures will defend themselves. This typically involves either bites or stings, depending on the insect or arachnid involved.
There are also some varieties of insects and arachnids that will intentionally sting or bite humans, if we're exposed to them.
Some common causes of bites and stings include:
Mosquitos
Fire ants
Fleas
Mites
Bed bugs
Flies (and horseflies)
Lice
Ticks
Spiders (in many ranges of severity)
Scorpions
Chiggers (or red bugs)
Bees
Wasps
Yellow jackets
What are the symptoms of bites and stings?
Symptoms and signs of bites and stings will vary widely, depending on the cause. Some are mild and will pass on their own, while others can be life-threatening. It's important to understand the telltale symptoms and signs of bites and stings that are dangerous and require medical attention, so you can seek medical attention.
You may or may not notice the creature until it bites or stings you, or until certain symptoms begin to appear, such as:
Itching
Redness
Swelling
Rashes
Warmth around the affected area
Tingling or numbness on or near the affected area
Muscle pain
Pain in the affected area
These symptoms may be mild, but if they become severe or chronic, it's a good idea to talk to a doctor about them.
You should also seek immediate medical attention if you experience the following symptoms after a bite or sting:
Fever
Swelling of the lips, throat, mouth, or tongue
Confusion
Vomiting
Nausea
Muscle spasms
Difficulty breathing
Increased or rapid heart rate
Fainting
Severe pain
Pus-filled lumps at the affected area
Spreading redness or track lines from the affected area
How are bites and stings diagnosed?
Some bites and stings cause symptoms that are easier to identify than others, like lice or bed bugs. Others leave behind traces like stingers, which can help the doctor diagnose bites and stings.
However, some can be more difficult to identify. If the insect or arachnid that bit or stung you dies after your encounter, collect it to bring to the doctor. This can help properly diagnose bites and stings.
Remember, you should never provoke an insect or arachnid. Identify them only if you can do so without instigating another potential attack.
How are bites and stings treated?
You can provide treatment for most bites and stings at home.
Washing the affected area, and then applying an ice pack to reduce swelling and pain, are effective home treatments for many bites and stings. You can also apply a paste made of water and baking soda to the affected area, to reduce itchiness.
In some cases, the doctor may suggest prescription bites and stings medications, such as antihistamines, topical anti-itch creams, or oral pain relievers to relieve symptoms.
If you've experienced bee stings, remove the stinger if it's still lodged in the skin.
However, if you believe you could have a tick lodged in your skin, don't try to remove it at home. Visit a medical clinic immediately, and a professional will help to safely remove the tick.
Treatments for spider bites and stings can vary depending on the type of spider involved. If you believe you could have been bitten by a black widow or brown recluse spider, you should seek immediate medical attention. This is true even if you aren't showing symptoms yet.
In order to treat some bites and stings, you will also have to address insect infestations as part of the treatment. For example, lice, mites, or bed bugs will need to be exterminated from living areas in order to prevent future attacks.
All scorpion stings should be treated in an emergency room.
When to see a doctor for bites and stings?
If your bites and stings symptoms are chronic or severe, it's a good idea to talk to a doctor. You may require medical treatment or guidance in order to eliminate your symptoms and protect your health.
Also, if you believe you've been attacked by a dangerous insect or arachnid, you should seek medical attention, even if you aren't showing bite and sting symptoms. The effects from these attacks can sometimes take a while to appear, but when they do, they have the potential to be life-threatening.
What is Maple?
With Maple, you can start talking to a doctor about your symptoms in a matter of minutes. We're a healthcare platform for fast, convenient 24/7 access to Canadian doctors.
Simply log in, tap a button to request a consultation, and we'll immediately connect you to a doctor via live chat or video. You can visit our How it works page to learn more.
Our doctors can assess symptoms and provide treatment, including prescriptions as necessary.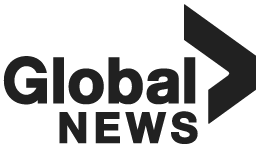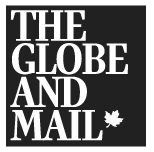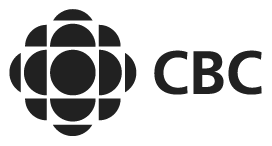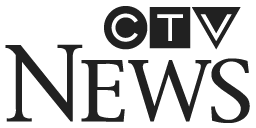 Patients love using Maple
Read our social media reviews, or download the app
The service has been amazing for our family. The doctors are kind, thorough, and ask all the right questions. As a busy family of five, this app has been a life saver
Super impressed with this service. Without a family doctor, it's easy to feel alone with no care. Very thankful to have options.
So fast and efficient. A process that would have ordinarily involved a referral and a six months wait was completed in less than 72 hours. Wholeheartedly recommend Maple.
At 1:30 am, I realized I had a UTI and was desperate for help. I went online and within ten minutes, I had my prescription faxed to my pharmacy. This service gave me peace of mind.
Maple was there for me when other doctors couldn't be. So convenient. Any time, any day. I am grateful for this service.
We needed to see a doctor over the weekend as our pediatrician was not available. Logging into Maple and choosing from a selection of specialties was quick and easy. Excellent service!
Very easy to navigate Maple. It's secure and trusted. Maple has truly gone above and beyond with their app. Highly recommended.
Amazing service! It was great being able to connect with a doctor from the comfort of home late at night.
If it wasn't for this service, I would be clogging up the emergency rooms for a prescription refill. A much needed service in my area.
With my asthma flare-up, I needed a specialist and found one here. The doctor improved my treatment and explained everything in a very clear way.
Maple revolves around your needs and schedule. Start enjoying on demand healthcare that fits your life.