Bladder cancer treatment, diagnosis & prescriptions
Skip the waiting room! Instantly connect with Canadian doctors for medical care from your phone, tablet or computer - any time, 24/7.
Can a doctor treat bladder cancer on Maple?
Yes, in some cases a doctor from Maple will be able to offer a bladder cancer diagnosis by discussing possible signs of bladder cancer, past medical records & tests, and evaluating your condition.
Typically, when the doctor believes that you have bladder cancer, they will request that you visit a clinic to receive additional testing in order to confirm the diagnosis. This could involve imaging tests (CT or x-ray), urine cytology, cystoscopy or a biopsy, when possible.
Can I get a prescription on Maple?
Yes, our physicians can prescribe medications online during your consultation. Once you accept a prescription, you'll have the option to pick it up from any pharmacy or to have it delivered right to your door at no additional cost.
You can visit our How it Works page to learn more.
What is bladder cancer?
The bladder is a flexible, hollow pouch, which stores urine before it is expelled from the body. Bladder cancer occurs when the cells in the bladder begin to grow and multiply uncontrollably.
This is one of the most common types of cancer (5th in Canada), and has a high level of recurrence.
There are three types of bladder cancer:
Urothelial carcinoma (involving the urothelial cells in the bladder)
Squamous cell carcinoma (usually associated with chronic bladder irritation)
Adenocarcinoma (starting in the mucus-secreting glands in the bladder)
What are the symptoms of bladder cancer?
The most common signs of bladder cancer include:
Painful or burning urination
Pelvic pain
Feeling like you have to urinate when your bladder is empty
Urine discoloration
Difficulty urinating
Blood in urine
Frequent urination
If the cancer has begun to spread, there may be additional bladder cancer symptoms such as:
Swollen feet
Lower back or lower abdominal pain
Achy or sore bones
Severe fatigue
Inability to urinate
Loss in appetite
Unexplained or unplanned weight loss
What causes bladder cancer?
Direct bladder cancer causes aren't always clear, although there are a number of factors which are known to increase risks of bladder cancer, or lead directly to mutations that can result in bladder cancer. Some of these include:
Radiation exposure
Frequent or chronic irritation of the lining inside the bladder
Exposure to certain chemicals
Parasitic infections
Smoking or other forms of tobacco use
Is bladder cancer curable?
Yes, in over 90% of cases, bladder cancer can be cured within five years of starting treatment; as long as the treatment begins in the cancer's early stages.
However, especially when the cancer is treated in its early stages, there is a 60-70% chance of recurrence.
Is bladder cancer hereditary?
Typically, bladder cancer isn't hereditary.
In most cases, bladder cancer is the result of somatic mutations; meaning that it's caused by genetic mutations that occur in the bladder's cells during the patient's lifetime.
How is bladder cancer treated?
Bladder cancer treatment is usually done using the following methods:
Chemotherapy (to the entire body or just the bladder)
Surgery
Reconstruction (creating a new way for urine to exit the body)
Radiation
Immunotherapy
Radical cystectomy (removal of the bladder and surrounding lymphs or organs)
The type of treatment will depend on the recommendations of your doctor, as well as the current stage of the cancer and the location of the cancer inside the bladder.
What should I expect after bladder tumor removal?
If you've recently had a bladder tumor removed, you may notice that you're having trouble controlling your bladder. This is very common and isn't a cause for concern.
There may be some discomfort while healing. Bed rest and drinking lots of water are strongly recommended. Avoid becoming constipated if possible.
As well, scabbing inside the bladder may get loose and bleed. This could cause blood to pass into the urine or cause difficulty in urinating due to blood clots. If difficulty urinating or blood in the urine persists for more than 1 day, contact your doctor for further direction.
What is Maple?
With Maple, you can start talking to a doctor about your symptoms in a matter of minutes. We're a healthcare app for fast, convenient 24/7 access to Canadian doctors.
You simply log in, tap a button to request a consultation, and we'll immediately connect you to a doctor via live chat or video. You can visit our How it Works page to learn more.
Maple also offers an Oncology Second Opinion Navigator, which gives you the freedom to schedule an appointment with an expert oncologist, at your convenience.
The oncologist will perform an initial assessment to determine whether you're a good candidate for a full consultation. They'll also discuss your diagnosis with you, your past medical history, as well as answer any questions you might have.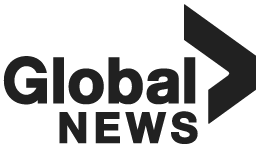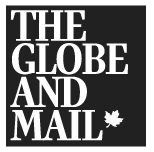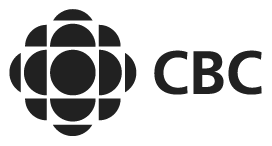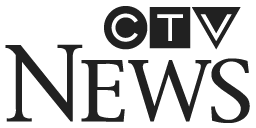 Patients love using Maple
Read our social media reviews, or download the app
The service has been amazing for our family. The doctors are kind, thorough, and ask all the right questions. As a busy family of five, this app has been a life saver
Super impressed with this service. Without a family doctor, it's easy to feel alone with no care. Very thankful to have options.
So fast and efficient. A process that would have ordinarily involved a referral and a six months wait was completed in less than 72 hours. Wholeheartedly recommend Maple.
At 1:30 am, I realized I had a UTI and was desperate for help. I went online and within ten minutes, I had my prescription faxed to my pharmacy. This service gave me peace of mind.
Maple was there for me when other doctors couldn't be. So convenient. Any time, any day. I am grateful for this service.
We needed to see a doctor over the weekend as our pediatrician was not available. Logging into Maple and choosing from a selection of specialties was quick and easy. Excellent service!
Very easy to navigate Maple. It's secure and trusted. Maple has truly gone above and beyond with their app. Highly recommended.
Amazing service! It was great being able to connect with a doctor from the comfort of home late at night.
If it wasn't for this service, I would be clogging up the emergency rooms for a prescription refill. A much needed service in my area.
With my asthma flare-up, I needed a specialist and found one here. The doctor improved my treatment and explained everything in a very clear way.
Maple revolves around your needs and schedule. Start enjoying on demand healthcare that fits your life.