Depression treatment, diagnosis & prescriptions
Skip the waiting room! Instantly connect with Canadian doctors for medical care from your phone, tablet or computer - any time, 24/7.
Can I talk to a doctor on Maple about depression?
Yes, you can. A healthcare provider from Maple would like to know about any symptoms or signs of depression that you're currently experiencing. They'll also want to discuss your personal and family medical histories, as well as any history of mental illnesses that you or your family may have.
The healthcare professional will likely want to arrange a physical exam to help rule out underlying physical conditions that could be causing your depression. They may also suggest additional lab testing, including blood work. In some cases, the healthcare provider may refer you to a psychotherapist for a psychological evaluation.
Once the healthcare professional is able to offer you a clear diagnosis on your depression, they'll be able to suggest appropriate depression treatments.
Can I get a prescription on Maple?
Yes, our physicians can prescribe medications for depression online during your consultation. Once you accept a prescription for depression, you'll have the option to pick it up from any pharmacy or to have it delivered right to your door at no additional cost.
What is depression?
Depression, also known as major depressive disorder, is a mood disorder that results in feelings like sadness, lethargy, and loss.
This condition is very common, affecting as much as one sixth of all people at some point in their life. It can appear at any time in life, but most frequently occurs between the late teens and mid-20's.
Depression symptoms can affect how you think, feel, and behave, which can lead to a number of physical or emotional issues. This could manifest as interference with your work, withdrawal from your loved ones, or even suicidal thoughts.
There are a few different types of depression that each have specific features. Your healthcare provider may use them to help identify your specific type of depression, and the associated depression symptoms you're experiencing. Some of these types of depression include:
Peripartum onset (occurring during pregnancy)
Catatonia (severely affecting motor activity)
Atypical features (accompanied by delusions or hallucinations)
Anxious distress
Melancholic features
Psychotic features
Seasonal pattern
Mixed features
There are also a number of underlying conditions that can cause depression as a symptom. Some of these include:
Persistent depressive disorder
Disruptive mood dysregulation disorder
Bipolar disorders (both I and II)
Cyclothymic disorder
Premenstrual dysphoric disorder
Chronic disease (i.e., obesity, addiction, etc.)
Trauma
Abuse
What are the symptoms of depression?
The signs of depression can manifest differently depending on your age and gender. Depression symptoms can have a huge impact on your daily life, and for people experiencing depression, it can be a difficult topic to discuss.
If a loved one is showing signs of depression, you may need to help guide them towards medical assistance in managing their condition. Noticing the signs of depression can be a critical step towards getting them the help they need.
The most frequently occurring signs of depression include:
Anxiety
Restlessness
Feelings of sadness, emptiness, or hopelessness
Loss of interest in hobbies and pastimes that normally bring joy
Reduced appetite and weight loss
Increased appetite and weight gain
Changes in sleep patterns (insomnia or oversleeping)
Bursts of anger, frustration, or general irritability over inconsequential issues
Lowered sex drive or loss of interest in sex
Feelings of guilt or worthlessness
Fixating on past failures
Self-blaming
Difficulty concentrating or making decisions
Frequent thoughts of death or suicidal thoughts
Unexplainable physical issues (headache, aches and pains, etc.)
Fatigue or lack of energy
Missing work or school for extended periods of time
Feeling misunderstood by peers
Self-harm
Avoiding social interaction
Withdrawing from loved ones
Not wanting to leave the house
Cancelling plans that previously excited them
What causes depression?
There are a few different factors that are believed to potentially cause depression. However, there are no definitive answers on what exactly causes depression.
The most common factors that are believed to cause depression to develop include:
Hormones
Brain chemistry
Family history of depression
Biological differences
Medical conditions
Chronic pain
Drug use
Trauma
Abuse
Personal history of mental illness
Low self-esteem
Prolonged or severe stress
Chronic or severe illness
Being part of a social minority (LGBTQ, having a disability, racial minorities, etc.)
Environmental – continual exposure to poverty, neglect, abuse, and violence
How is depression diagnosed?
Before providing a depression diagnosis, the healthcare provider will want to perform a physical exam, as well as potentially schedule you for a complete blood count. This blood test will check to make sure your thyroid is functioning properly, and that your vitamin and hormone levels are normal. The healthcare provider will want you to meet with a psychotherapist, who can perform a psychological evaluation. They can also check your condition against the criteria for depression listed in the DSM-5, if necessary. This is the Diagnostic and Statistical Manual of Mental Disorders, which is published by the American Psychiatric Association.
Once the healthcare team is able to provide a clear depression diagnosis, they'll be able to suggest depression treatments geared towards helping treat your specific needs. This includes any possible prescription depression medications you may need.
How is depression treated?
The most commonly utilized depression treatments are a combination of ongoing psychotherapy and prescription depression medications.
If you have severe depression, the doctor may suggest a hospital stay, or for you to participate in an outpatient depression treatment program.
The most commonly suggested prescription depression medications include:
Tricyclic antidepressants
Atypical antidepressants
Selective serotonin reuptake inhibitors (SSRIs)
Serotonin-norepinephrine reuptake inhibitors (SNRIs)
Monoamine oxidase inhibitors (MAOIs)
Certain other medications that enhance antidepressant effects
It may take some time for your doctor to find the right combination of depression medications and dosages that will work best for you.
Be sure to always follow your doctor's instructions clearly, and never stop taking your antidepressants without talking to your healthcare provider first. Halting certain antidepressant prescriptions without first lowering the dosage can lead to negative withdrawal symptoms.
When to see a doctor for depression?
If you've begun to show signs of depression, you should talk to your healthcare provider. The healthcare provider will be able to do an assessment to see if your depression could be caused by an underlying physical condition. They'll also be able to refer you to a psychotherapist that can help you work through the emotional strains that accompany depression.
They'll also be able to offer any prescription depression medications, like antidepressants, that you may need to manage your symptoms.
If you believe a loved one could be showing signs of depression, but you don't know what to do, talk to a healthcare provider. They can offer guidance on how you can get your loved one the help they need.
What is Maple?
With Maple, you can start talking to a healthcare provider about your symptoms in a matter of minutes. We're a healthcare app for fast, convenient 24/7 access to Canadian doctors and healthcare professionals.
You simply log in, tap a button to request a consultation, and we'll immediately connect you to a doctor via live chat or video. You can visit our How it Works page to learn more.
Our healthcare team can assess symptoms and provide treatment, including prescriptions as necessary. In addition to a general practitioner, if you live in select provinces and territories, you can also see a mental health physician or psychotherapist on Maple.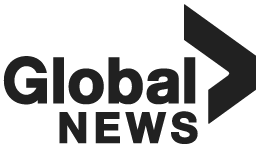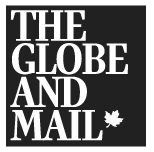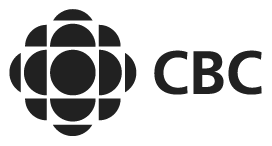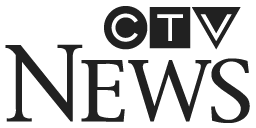 Patients love using Maple
Read our social media reviews, or download the app
Saves a lot of time compared to sitting in a doctor's office!
Legitimate and just as described, with fabulous doctors. Totally fills the late-night worry gap!
Not having to endure a long wait at a walk in clinic is fabulous. Especially since I have twin pre-schoolers to contend with.
The service is so quick and professional and saves hours spent in a walk-in-clinic. This is a game changer for busy moms and I recommend it to everyone!
Instead of my husband having to drag both kids to the hospital or walk in alone he was able to see a doctor right away and get a prescription faxed to our local pharmacy.
Our family has used this service twice so far and it has been amazing. Both doctors were friendly, compassionate and you never feel rushed.
Was concerned I wouldn't be able to see a doctor without an appointment. I installed the Maple app, spoke to a doctor and had my prescription in under 30 min.
I used Maple for the first time today. It was quick and easy, took less than ten minutes including connecting time and the doctor was professional and friendly. 
LOVE This service. Not only do you have a doctor within seconds but they are professional and knowledgable.
Absolutely blown away. It was SO easy to use. No wait time getting connected with a doctor. Getting the prescription faxed to the pharmacy made it a seamless process.
Maple revolves around your needs and schedule. Start enjoying on demand healthcare that fits your life.