Please note prescriptions are only available in Canada and given at the doctor's discretion.
Eye infection treatment, diagnosis & prescriptions
Skip the waiting room! Instantly connect with Canadian doctors for medical care from your phone, tablet or computer - any time, 24/7.
Can a doctor treat eye infections on Maple?
Yes, a doctor on Maple will be able to offer eye infection treatment options, but only after they've confirmed the condition and offered an eye infection diagnosis.
Eye infections symptoms can be similar to those caused by allergies, so the doctor may suggest you visit a clinic to confirm your eye infection diagnosis before suggesting an eye infection prescription.
Can I get a prescription on Maple?
Yes, our physicians can prescribe eye infection medications online during your consultation. Once you accept a prescription, you'll have the option to pick it up from any pharmacy or to have it delivered to your door at no additional cost.
You can visit our How it works page to learn more.
What are eye infections?
Eye infections are viral or bacterial infections that affect the eye itself, or the tissues immediately surrounding the eyes.
This can include the eyelid, the cornea, the uvea, or the conjunctiva, and they can affect one or both eyes. Some forms of eye infections are very contagious, and extra care must be taken not to infect other people (or your other eye, if only one eye is affected).
The most common types of eye infections include:
Conjunctivitis (also called "pink eye")
Blepharitis
Keratitis
Stys
Cellulitis
Uveitis
Endophthalmitis
Ocular herpes
Eye infections occur most frequently in children and young adults.
What are the symptoms of eye infections?
The eye infection symptoms you experience could depend on the type of eye infection you've got.
The most common signs of an eye infection to watch for include:
Burning or itching in your eyes
Tenderness around the eye or eyelid
Eyes won't stop tearing up
Feeling like something is in your eye, but you can't get it out
Pain or discomfort in or around the eyes
Small, painful lumps around the eyelashes or eyelid
Swollen eyelids
Red or purple eyelids
Green or yellow discharge from the eyes
Vision changes or loss
Crusty eyelashes or eyelids, especially in the morning
Red or pink in the white portion of your eyes
Light sensitivity
Oiliness around the eyelid
Swollen lymph nodes near your ear
Difficulty wearing contacts
Fever
What causes eye infections?
Most frequently, viral, bacterial, and occasionally fungal infections are the causes of eye infections. These can be contracted from other contagious people or picked up from contaminated surfaces and transferred into the eye through touch.
Eye irritation and eye allergies can also be considered causes of eye infections because they make infection more likely.
In some cases, contact lenses can contribute to eye infections, if they aren't cleaned properly or if they're worn for extended periods (longer than recommended).
Additionally, touching your eyes with unwashed or contaminated hands can also be the cause of eye infections.
How are eye infections diagnosed?
Typically, a doctor will examine your affected eyes and try to determine whether the infection is caused by a viral, bacterial, or fungal infection, or whether your symptoms could be caused by allergies.
They do this by evaluating your medical history, current symptoms and checking on the condition of your eyes. After they've determined the cause of your symptoms, the doctor may offer an eye infection diagnosis.
How are eye infections treated?
Viral eye infections, as well as mild bacterial infections, can resolve on their own, and there are some self-care eye infection treatments you can use to soothe your eye infection symptoms, such as:
Applying a cool compress for 10-15 minutes, several times a day to relieve swelling, itching, and pain
Using over-the-counter eye drops or artificial tears to soothe eyes and treat symptoms
Applying a warm, damp compress to help clear crusting
Serious bacterial infections and fungal infections may require prescription eye infection medications such as antibiotics to stop the infection from worsening and allow the healing process to begin.
When to see a doctor for eye infections?
Many viral eye infections will resolve by themselves in a week or two. You should contact your doctor if the signs of an eye infection persist for an extended period, or if any of your symptoms become severe.
This is especially true if you begin to have colored discharge draining from your eyes or if it begins to affect your vision. Some forms of eye infections can cause permanent damage to your eye or vision if they're left untreated.
What is Maple?
With Maple, you can start talking to a doctor about your symptoms in a matter of minutes. We're a healthcare platform for fast, convenient 24/7 access to Canadian doctors.
Simply log in, tap a button to request a consultation, and we'll immediately connect you to a doctor via live chat or video. You can visit our How it works page to learn more.
Our doctors can assess symptoms and provide treatment, including prescriptions as necessary.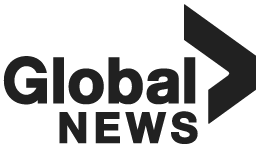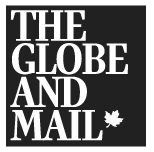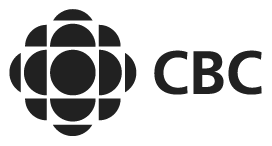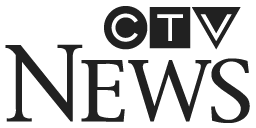 Patients love using Maple
Read our social media reviews, or download the app
A fantastic way to get medical advice when you are unable to see someone in person. The app is so simple to use. Highly recommend. I am not a tech savvy person but the doctor was kind enough to patiently walk me through every step of the process. Thank you.
This app is amazing! The doctor was so professional. I just waited 1-2 mins to get served! I highly recommend this app.
The service has been amazing for our family. The doctors are kind, thorough, and ask all the right questions. As a busy family of five, this app has been a life saver
Super impressed with this service. Without a family doctor, it's easy to feel alone with no care. Very thankful to have options.
So fast and efficient. A process that would have ordinarily involved a referral and a six months wait was completed in less than 72 hours. Wholeheartedly recommend Maple.
At 1:30 am, I realized I had a UTI and was desperate for help. I went online and within ten minutes, I had my prescription faxed to my pharmacy. This service gave me peace of mind.
Maple was there for me when other doctors couldn't be. So convenient. Any time, any day. I am grateful for this service.
We needed to see a doctor over the weekend as our pediatrician was not available. Logging into Maple and choosing from a selection of specialties was quick and easy. Excellent service!
Very easy to navigate Maple. It's secure and trusted. Maple has truly gone above and beyond with their app. Highly recommended.
Amazing service! It was great being able to connect with a doctor from the comfort of home late at night.
Maple revolves around your needs and schedule. Start enjoying on demand healthcare that fits your life.