Whooping cough (pertussis) treatment, diagnosis & prescriptions
Skip the waiting room! Instantly connect with Canadian doctors for medical care from your phone, tablet or computer - any time, 24/7.
Can a doctor treat whooping cough, also known as pertussis, on Maple?
Yes. In most cases, a doctor from Maple will be able to offer a whooping cough diagnosis by evaluating your condition and symptoms and listening for the condition's telltale hacking cough, which is followed by a sharp intake wheeze or "whoop".
The doctor may also request additional testing at a clinic. These can include throat or nose culture tests, blood tests, or chest x-rays to confirm the diagnosis.
Following the diagnosis, the doctor will be able to recommend whooping cough treatment options.
Can I get a prescription on Maple?
Yes. Our physicians can prescribe medications online during your consultation. Once you accept a prescription, you'll have the option to pick it up from any pharmacy or to have it delivered to your door at no additional cost.
You can visit our How it works page to learn more.
What is whooping cough, also known as pertussis?
Whooping cough, also known as pertussis, is a highly contagious respiratory infection characterized by a barking cough, which leaves the patient winded. When the patient inhales, there's a loud wheeze or "whoop" that's recognizable.
Whooping cough was considered a childhood illness before a vaccine was created. Today, this condition most commonly affects infants who are too young to be immunized against it.
In some cases, whooping cough can affect adults whose immunity has lapsed or those who were never vaccinated against it.
What are the symptoms of whooping cough (pertussis)?
Common whooping cough symptoms typically mimic those of the common cold for the first seven to ten days. These symptoms include:
Runny nose
Cough
Bloodshot or watery eyes
Congestion
Mild, worsening cough
Once the whooping cough incubation period has passed, the cough will worsen and thick mucus will accumulate in the airways, causing uncontrollable coughing.
These severe coughing attacks can trigger additional whooping cough symptoms, including:
Vomiting
Severe fatigue
The telltale "whooping" wheeze after a prolonged bout of coughing
Reddening of the face
Headache
Dizziness
Moreover, there are additional risks for infants who are too young to receive the whooping cough vaccine. These include:
Seizures
Brain damage
Decreased or halted breathing
Pneumonia
Death
Seek immediate medical attention if you believe your infant could have whooping cough.
What causes whooping cough, also known as pertussis?
Whooping cough causes stem from the Bordetella pertussis bacteria, which is highly contagious and spreads easily due to the excessive coughing associated with the condition.
When these coughing fits occur, tiny respiratory droplets carrying the bacteria are sent into the air, where they can be inhaled by those nearby.
Is whooping cough, also known as pertussis, contagious?
Yes. Whooping cough is highly contagious.
It's recommended to isolate yourself from others if you believe you've contracted whooping cough. This is especially true if they haven't received the whooping cough vaccine, or its immunity has weakened.
How is whooping cough, also known as pertussis, transmitted?
Whooping cough bacteria is spread by respiratory droplets that are exhaled into the air during uncontrollable coughing fits, putting those nearby at risk of infection.
Will whooping cough, also known as pertussis, go away by itself?
Yes. After three weeks of coughing, pertussis bacteria should die naturally.
By this point, if a course of antibiotics hasn't already been started, they're no longer recommended as a whooping cough treatment.
However, patients should still receive medical attention and treatment, especially infants who are too young to receive the whooping cough vaccine. Due to their undeveloped immune systems and the severity of this condition, whooping cough could, if left untreated, become dangerous or even life-threatening.
How is whooping cough, also known as pertussis, treated?
Infants that have contracted the whooping cough bacteria are typically hospitalized, due to the additional, possibly life-threatening risks they face. They could be put onto an IV while there, especially if they're unable to keep food or liquids down.
Older children, teens, and adults who contract pertussis could be given a series of antibiotics to help kill the bacteria causing whooping cough and facilitate recovery.
In some cases, family members who live with someone experiencing whooping cough may be given preventative antibiotics. This is often recommended for those who are at a higher risk of contracting the illness.
Can whooping cough, also known as pertussis, damage lungs?
No. Whooping cough bacteria can't damage the lungs, even if left untreated.
There are additional risks associated with not treating a whooping cough infection, but there's no evidence that it can cause damage to the tissues of the lungs.
What's the difference between whooping cough, also known as pertussis, and croup?
Both croup and whooping cough are respiratory infections, although croup is a viral infection while whooping cough is bacterial. They both share a loud, barking cough and wheezing. The biggest difference between these two conditions is their severity.
Croup is very common and usually not very serious. Infants can be treated at home using Tylenol to control the fever and humidification to assist with breathing. Its symptoms are usually worse at night. Because it's a viral infection, antibiotics are ineffective.
Pertussis, on the other hand, can be dangerous or even life-threatening for infants, and often requires hospitalization and constant supervision. In many cases, whooping cough requires antibiotics to help kill the bacteria and speed up recovery.
What is Maple?
With Maple, you can start talking to a doctor about your symptoms in minutes. We're a healthcare platform for fast, convenient 24/7 access to Canadian doctors.
Simply log in, tap a button to request a consultation, and we'll immediately connect you to a doctor via live chat or video. You can visit our How it works page to learn more.
Our doctors can assess symptoms and provide treatment, including prescriptions as necessary.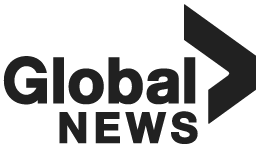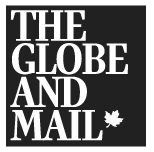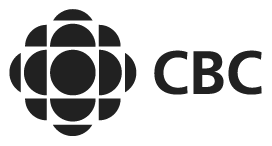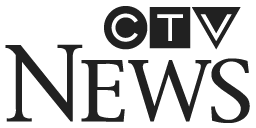 Patients love using Maple
Read our social media reviews, or download the app
Saves a lot of time compared to sitting in a doctor's office!
Legitimate and just as described, with fabulous doctors. Totally fills the late-night worry gap!
Not having to endure a long wait at a walk in clinic is fabulous. Especially since I have twin pre-schoolers to contend with.
The service is so quick and professional and saves hours spent in a walk-in-clinic. This is a game changer for busy moms and I recommend it to everyone!
Instead of my husband having to drag both kids to the hospital or walk in alone he was able to see a doctor right away and get a prescription faxed to our local pharmacy.
Our family has used this service twice so far and it has been amazing. Both doctors were friendly, compassionate and you never feel rushed.
Was concerned I wouldn't be able to see a doctor without an appointment. I installed the Maple app, spoke to a doctor and had my prescription in under 30 min.
I used Maple for the first time today. It was quick and easy, took less than ten minutes including connecting time and the doctor was professional and friendly. 
LOVE This service. Not only do you have a doctor within seconds but they are professional and knowledgable.
Absolutely blown away. It was SO easy to use. No wait time getting connected with a doctor. Getting the prescription faxed to the pharmacy made it a seamless process.
Maple revolves around your needs and schedule. Start enjoying on demand healthcare that fits your life.