Uterine fibroids treatment, diagnosis & prescriptions
Skip the waiting room! Instantly connect with Canadian doctors for medical care from your phone, tablet or computer - any time, 24/7.
Can a doctor treat uterine fibroids on Maple?
Yes. A doctor on Maple will be able to offer uterine fibroids treatment options, but only after you've received a diagnosis for uterine fibroids. Typically, a gynecologist will provide the diagnosis.
For a uterine fibroids diagnosis, the doctor will usually discuss your current condition and any uterine fibroids symptoms you're experiencing.
They'll also likely suggest additional testing be done to confirm that you do have uterine fibroids. They may suggest lab tests be done or check for uterine fibroids using ultrasound images.
Can I get a prescription on Maple?
Yes. Our physicians can prescribe medications online during your consultation. Once you accept a prescription, you'll have the option to pick it up from any pharmacy or to have it delivered to your door at no additional cost.
You can visit our How it works page to learn more.
What are uterine fibroids?
Uterine fibroids, also called leiomyomas or myomas, are common, noncancerous growths that appear in or on a woman's uterus, typically during childbearing years.
These can range in size from so small that they can't be seen by the human eye, to large enough to expand the uterus enough to touch the rib cage and potentially add weight.
Most women experience uterine fibroids at some point in their lives, although they may have very mild symptoms or no uterine fibroid symptoms at all.
What are the symptoms of uterine fibroids?
The most common symptoms resulting from uterine fibroids include:
Pain or pressure in the pelvic region
Frequent need to urinate
Difficulty emptying bladder
Heavy menstrual bleeding
Periods lasting more than a week
Leg pains
Constipation
Back aches or pain
Painful intercourse
What causes uterine fibroids?
There is no definitive answer for what causes uterine fibroids, but recent studies and research suggest a few factors. These include:
Hormones – estrogen or progesterone
Genetic changes
Other growth factors that affect the growth of body tissues
Moreover, monitoring and controlling certain lifestyle and habitual behaviors can help reduce the potential risks of uterine fibroids.
While changes in eating habits can't prevent uterine fibroids, a good diet can help balance hormones that will reduce your risk.
What is the difference between uterine fibroids and cysts?
There are a few differences between uterine fibroids and cysts.
Structurally, uterine fibroids are made of dense tissues and only occur within the uterus. Cysts are fluid-filled growths that form on the ovaries.
Uterine fibroids can cause bleeding, while cysts usually don't, although ovarian cysts may cause abnormal bleeding between periods. Also, uterine fibroids are generally noncancerous while some cysts can be cancerous. Women can experience cancer in their fibroids, but the risk and incidence are low.
What is the difference between uterine fibroids and polyps?
The main difference between uterine fibroids and polyps is the tissues that they are made of.
Uterine fibroids are made up of connective fibrous tissues. Polyps are made of endometrial tissue, which is the same tissue as that found in the uterine lining.
Are uterine fibroids cancerous?
No, uterine fibroids are not tumors.
They are usually noncancerous growths.
How are uterine fibroids treated?
Depending on the severity of your condition, different uterine fibroid treatments can be used to help minimize symptoms.
Some medications are used to target uterine fibroids by regulating the menstrual cycle. Some of these include:
Progestin-releasing intrauterine device (IUD)
Tranexamic acid (Lysteda, Cyklokapron)
Gonadotropin-releasing hormone (GnRH) agonists
Non-invasive surgical options exist for some patients using MRI-guided ultrasound surgery (FUS).
Traditional surgical options for treating uterine fibroids are:
Hysterectomy (removal of the uterus)
Abdominal myomectomy
Some minimally invasive surgical options are available as well, including:
Uterine artery embolization – uterine fibroids die from having their blood flow cut off
Hysteroscopic myomectomy
Endometrial ablation
Laparoscopic or robotic myomectomy
Radiofrequency ablation
Can uterine fibroids cause infertility?
Uterine fibroids occurring when pregnant, or in women wanting to get pregnant, can limit treatment options, making it difficult to treat symptoms.
In very rare cases, uterine fibroids can cause infertility, but in many cases, other causes for infertility are more common.
However, following certain surgical treatments, such as a hysterectomy, pregnancy will no longer be possible.
If you're experiencing uterine fibroids and require treatment, the doctor will likely suggest other treatment options that are less likely to impact your ability to get pregnant in the future.
What is Maple?
With Maple, you can start talking to a doctor about your symptoms in minutes. We're a healthcare platform for fast, convenient 24/7 access to Canadian doctors.
Simply log in, tap a button to request a consultation, and we'll connect you to a doctor via live chat or video. You can visit our How it works page to learn more.
Our doctors can assess symptoms and provide treatment, including prescriptions as necessary.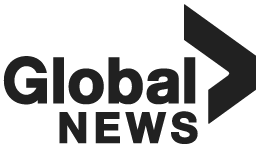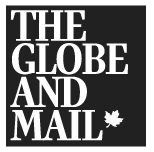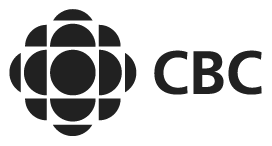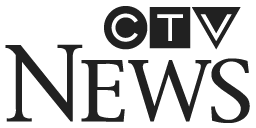 Patients love using Maple
Read our social media reviews, or download the app
The service has been amazing for our family. The doctors are kind, thorough, and ask all the right questions. As a busy family of five, this app has been a life saver
Super impressed with this service. Without a family doctor, it's easy to feel alone with no care. Very thankful to have options.
So fast and efficient. A process that would have ordinarily involved a referral and a six months wait was completed in less than 72 hours. Wholeheartedly recommend Maple.
At 1:30 am, I realized I had a UTI and was desperate for help. I went online and within ten minutes, I had my prescription faxed to my pharmacy. This service gave me peace of mind.
Maple was there for me when other doctors couldn't be. So convenient. Any time, any day. I am grateful for this service.
We needed to see a doctor over the weekend as our pediatrician was not available. Logging into Maple and choosing from a selection of specialties was quick and easy. Excellent service!
Very easy to navigate Maple. It's secure and trusted. Maple has truly gone above and beyond with their app. Highly recommended.
Amazing service! It was great being able to connect with a doctor from the comfort of home late at night.
If it wasn't for this service, I would be clogging up the emergency rooms for a prescription refill. A much needed service in my area.
With my asthma flare-up, I needed a specialist and found one here. The doctor improved my treatment and explained everything in a very clear way.
Maple revolves around your needs and schedule. Start enjoying on demand healthcare that fits your life.