Tuberculosis treatment, diagnosis & prescriptions
Skip the waiting room! Instantly connect with Canadian doctors for medical care from your phone, tablet or computer - any time, 24/7.
Can I talk to a doctor on Maple about my tuberculosis?
Yes. In most cases, a doctor on Maple can help you manage a previously diagnosed case of tuberculosis. Once you describe your condition to the doctor, they'll be able to provide any necessary prescriptions and recommend an appropriate course of treatment.
If the doctor suspects you have a more serious problem, they may suggest for you to go to a clinic for a thorough physical examination.
Can I get a prescription on Maple?
Yes, our physicians can prescribe medications online during your consultation. Once you accept a prescription, you'll have the option to pick it up from any pharmacy or to have it delivered right to your door at no additional cost.
You can visit our How it Works page to learn more.
What is tuberculosis?
Tuberculosis is an infectious disease that mainly affects the lungs and can have very serious consequences. It's spread from person-to-person through droplets released into the air by coughing, speaking, or sneezing.
Is tuberculosis a respiratory disease?
Tuberculosis primarily affects the lungs, but it can also spread to other parts of the body. This is called extrapulmonary TB.
What are the types of tuberculosis?
Besides pulmonary (lung) tuberculosis and extrapulmonary tuberculosis, there's also latent TB and active TB. Latent TB means that you have the bacteria in the body, but your immune system is able to control it and keep it from becoming symptomatic.
Active TB means that the bacteria has grown and is causing symptoms. It's at this point that it becomes infectious.
Can inactive tuberculosis become active?
The short answer is yes, latent tuberculosis can become active. Most healthy people with inactive TB have a low risk of developing active TB. However, there is a small risk. If your immune system becomes compromised, for instance, you could develop active TB.
Can I have active tuberculosis without symptoms?
Typically no. Active TB usually has symptoms.
What are the symptoms of active TB?
Symptoms of active TB include:
Coughing that lasts three or more weeks

Coughing up blood

Chest pain, or pain when coughing or breathing

Unintentional weight loss

Fatigue

Fever

Night sweats

Chills

Loss of appetite

Symptoms related to the organ involved, such as blood in the urine, if it's spread to the kidneys, or back pain if it's spread to the spine
How is tuberculosis treated?
If you have latent tuberculosis and it's discovered, you may need to take only one or two types of medication. Active tuberculosis requires a more aggressive approach, using a number of medications such as:
Isoniazid

Rifampin

Ethambutol

Pyrazinamide
Drug-resistant strains are treated using a combination of antibiotics and injectable medications, such as amikacin, for up to 30 months.
What is Maple?
With Maple, you can start talking to a doctor about your symptoms in a matter of minutes. We're a healthcare app for fast, convenient 24/7 access to Canadian doctors.
You simply log in, tap a button to request a consultation, and we'll immediately connect you to a doctor via live chat or video. You can visit our How it Works page to learn more.
Our doctors can assess symptoms, and provide treatment, including prescriptions as necessary.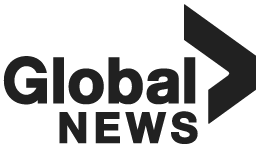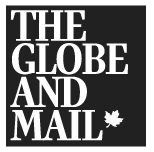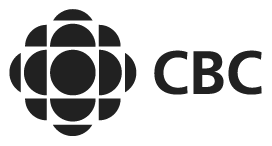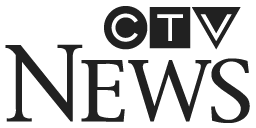 Patients love using Maple
Read our social media reviews, or download the app
The service has been amazing for our family. The doctors are kind, thorough, and ask all the right questions. As a busy family of five, this app has been a life saver
Super impressed with this service. Without a family doctor, it's easy to feel alone with no care. Very thankful to have options.
So fast and efficient. A process that would have ordinarily involved a referral and a six months wait was completed in less than 72 hours. Wholeheartedly recommend Maple.
At 1:30 am, I realized I had a UTI and was desperate for help. I went online and within ten minutes, I had my prescription faxed to my pharmacy. This service gave me peace of mind.
Maple was there for me when other doctors couldn't be. So convenient. Any time, any day. I am grateful for this service.
We needed to see a doctor over the weekend as our pediatrician was not available. Logging into Maple and choosing from a selection of specialties was quick and easy. Excellent service!
Very easy to navigate Maple. It's secure and trusted. Maple has truly gone above and beyond with their app. Highly recommended.
Amazing service! It was great being able to connect with a doctor from the comfort of home late at night.
If it wasn't for this service, I would be clogging up the emergency rooms for a prescription refill. A much needed service in my area.
With my asthma flare-up, I needed a specialist and found one here. The doctor improved my treatment and explained everything in a very clear way.
Maple revolves around your needs and schedule. Start enjoying on demand healthcare that fits your life.