Pneumonia treatment, diagnosis & prescriptions
Skip the waiting room! Instantly connect with Canadian doctors for medical care from your phone, tablet or computer - any time, 24/7.
Can I talk to a doctor on Maple about my pneumonia?
Yes. In many cases, a doctor on Maple would be able to treat pneumonia online by asking about your symptoms and observing your condition. Once you describe your symptoms to the doctor, they may be able to provide a diagnosis (although, they may send you for an X-ray to confirm), write necessary prescriptions, and recommend an appropriate course of treatment. If the doctor suspects you have a more serious problem, they may suggest for you to go to a clinic for a thorough physical examination.
Can I get a prescription on Maple?
Yes, our physicians can prescribe medications online during your consultation. Once you accept a prescription, you'll have the option to pick it up from any pharmacy or we'll deliver it right to your door at no additional cost.
What is pneumonia?
Pneumonia is an infection in one or both lungs. It causes inflammation of the alveoli (air sacs), which fill with fluid or pus and make breathing difficult. It can be caused by a variety of organisms, including bacteria, viruses, and fungi. Both viral and bacterial pneumonia are contagious. Fungal pneumonia typically doesn't spread from person-to-person, and is usually contracted from the environment.
What are the symptoms of pneumonia?
Pneumonia symptoms can range from mild to life-threatening, so pay attention to how you are feeling and act quickly if things progress. Typical symptoms include:
Coughing, which may produce phlegm

Fever, sweating, and chills

Shortness of breath, even when resting

Chest pain that worsens with breathing or coughing

Fatigue

Loss of appetite

Nausea, vomiting, or diarrhea

Symptom more common in those over age 65: confusion or changes in mental awareness and lower than normal body temperature
How is pneumonia treated?
Pneumonia is treated differently depending on what kind of pneumonia you have, the severity, and your general health and age. Bacterial pneumonia is treated with oral antibiotics. Viral pneumonia can clear on its own with at-home care, but doctors do occasionally prescribe antiviral medication. And fungal pneumonias are treated with antifungal medications.
At-home care typically involves over-the-counter pain and fever reducers, such as aspirin, ibuprofen, and acetaminophen. Cough medicines can help calm a cough, but coughing helps clear the lungs so it's recommended to use these medications with caution. Drinking plenty of fluids and getting rest are also helpful to recovery.
What is Maple?
With Maple, you can start consulting with a doctor about your symptoms in a matter of minutes. We're a healthcare app for fast, convenient 24/7 access to Canadian doctors.
You simply log in, tap a button to request a consultation, and we'll immediately connect you to a doctor via live chat or video.
Our doctors can assess symptoms, and provide treatment, including prescriptions as necessary.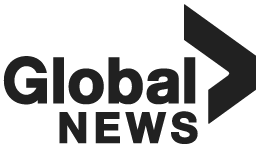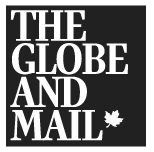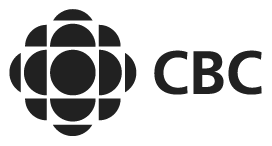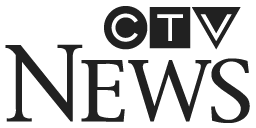 Patients love using Maple
Read our social media reviews, or download the app
The service has been amazing for our family. The doctors are kind, thorough, and ask all the right questions. As a busy family of five, this app has been a life saver
Super impressed with this service. Without a family doctor, it's easy to feel alone with no care. Very thankful to have options.
So fast and efficient. A process that would have ordinarily involved a referral and a six months wait was completed in less than 72 hours. Wholeheartedly recommend Maple.
At 1:30 am, I realized I had a UTI and was desperate for help. I went online and within ten minutes, I had my prescription faxed to my pharmacy. This service gave me peace of mind.
Maple was there for me when other doctors couldn't be. So convenient. Any time, any day. I am grateful for this service.
We needed to see a doctor over the weekend as our pediatrician was not available. Logging into Maple and choosing from a selection of specialties was quick and easy. Excellent service!
Very easy to navigate Maple. It's secure and trusted. Maple has truly gone above and beyond with their app. Highly recommended.
Amazing service! It was great being able to connect with a doctor from the comfort of home late at night.
If it wasn't for this service, I would be clogging up the emergency rooms for a prescription refill. A much needed service in my area.
With my asthma flare-up, I needed a specialist and found one here. The doctor improved my treatment and explained everything in a very clear way.
Maple revolves around your needs and schedule. Start enjoying on demand healthcare that fits your life.