Mumps treatment, diagnosis & prescriptions
Skip the waiting room! Instantly connect with Canadian doctors for medical care from your phone, tablet or computer - any time, 24/7.
Can a doctor treat mumps on Maple?
Yes. In most cases, a doctor from Maple will be able to offer mumps treatment recommendations after discussing you or your child's vaccination history and evaluating your current symptoms.
Additionally, the doctor will most likely request that you or your child receive a blood test to confirm the presence of the virus before offering a mumps diagnosis.
Can I get a prescription on Maple?
Yes, our physicians can prescribe medications online during your consultation. Once you accept a prescription, you'll have the option to pick it up from any pharmacy or to have it delivered to your door at no additional cost.
You can visit our How it works page to learn more.
What is mumps?
Mumps is a viral infection that typically affects the salivary glands, which produce saliva. These are located near the ears. Mumps symptoms can appear as late as two to three weeks following an exposure to the virus.
Mumps typically affects children who have not yet received a mumps vaccine.
What are the symptoms of mumps?
The most frequent symptom associated with mumps is swollen salivary glands, which often causes the cheeks to puff up on one or both sides of the face.
Other common mumps symptoms include:
Headache
Muscle pain or aches
Loss of appetite
Fatigue or muscle weakness
Difficulty or pain while chewing or swallowing
Pain in swollen areas of the face near the salivary glands
In some cases, there will be mild symptoms or no symptoms at all, even if someone has contracted the mumps virus.
What causes mumps?
Mumps causes originate from exposure to saliva infected with the mumps virus.
This usually occurs when saliva droplets are inhaled or ingested, allowing the virus into the body.
How is mumps treated?
Because mumps is a viral infection, antibiotics won't affect the virus.
Most commonly, a doctor from Maple will recommend different home remedies and self-care mumps treatment options, including:
Using warm or cold compresses on the swollen areas to ease pain
Over-the-counter pain relievers and anti-inflammatory drugs
Avoiding solid foods or foods that require excessive chewing
Avoiding sour or spicy foods that encourage saliva production
Bed rest and avoiding physically exhausting tasks
Drinking lots of clear fluids to promote good hydration
Moreover, isolation is very important when experiencing the mumps, as it helps prevent it from spreading to others who haven't received the mumps vaccine.
Is mumps contagious?
Yes, the mumps virus is extremely contagious.
It's recommended to avoid anyone who has the virus, especially if you or your child hasn't received the mumps vaccine.
Is mumps deadly?
In some rare cases, the mumps virus can lead to inflammation in other parts of the body, including encephalitis, which can be life-threatening.
This occurs when a viral infection, like the mumps, leads to inflammation of the brain. If left untreated, this condition can cause neurological problems and become potentially fatal.
Moreover, in rare cases, a mumps infection can lead to meningitis or heart problems, which can result in serious or life-threatening effects if left untreated.
Can mumps cause infertility?
Rarely in men, mumps can lead to orchitis, which is swelling of one or both of the testicles.
Orchitis can be very painful and can cause shrinkage of the testicles. Moreover, orchitis can also result in a drop in sperm count for approximately one in ten men. However, this drop is very rarely severe enough to cause infertility.
In other words, while it's possible for the mumps virus to cause infertility, it's extremely rare and unlikely for most men to experience this side effect.
What is Maple?
With Maple, you can start talking to a doctor about your symptoms in minutes. We're a healthcare platform for fast, convenient 24/7 access to Canadian doctors.
Simply log in, tap a button to request a consultation, and we'll connect you to a doctor via live chat or video. You can visit our How it works page to learn more.
Our doctors can assess symptoms and provide treatment, including prescriptions as necessary.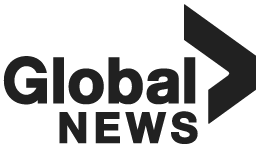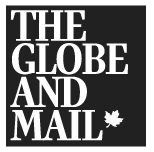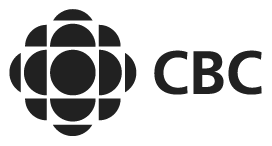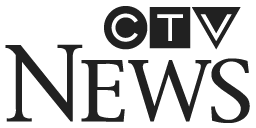 Patients love using Maple
Read our social media reviews, or download the app
Saves a lot of time compared to sitting in a doctor's office!
Legitimate and just as described, with fabulous doctors. Totally fills the late-night worry gap!
Not having to endure a long wait at a walk in clinic is fabulous. Especially since I have twin pre-schoolers to contend with.
The service is so quick and professional and saves hours spent in a walk-in-clinic. This is a game changer for busy moms and I recommend it to everyone!
Instead of my husband having to drag both kids to the hospital or walk in alone he was able to see a doctor right away and get a prescription faxed to our local pharmacy.
Our family has used this service twice so far and it has been amazing. Both doctors were friendly, compassionate and you never feel rushed.
Was concerned I wouldn't be able to see a doctor without an appointment. I installed the Maple app, spoke to a doctor and had my prescription in under 30 min.
I used Maple for the first time today. It was quick and easy, took less than ten minutes including connecting time and the doctor was professional and friendly. 
LOVE This service. Not only do you have a doctor within seconds but they are professional and knowledgable.
Absolutely blown away. It was SO easy to use. No wait time getting connected with a doctor. Getting the prescription faxed to the pharmacy made it a seamless process.
Maple revolves around your needs and schedule. Start enjoying on demand healthcare that fits your life.