Mumps treatment, diagnosis & prescriptions
Skip the waiting room! Instantly connect with Canadian doctors for medical care from your phone, tablet or computer - any time, 24/7.
Can a doctor treat mumps on Maple?
Yes. In most cases, a doctor from Maple will be able to offer mumps treatment recommendations after discussing you or your child's vaccination history and evaluating your current symptoms.
Additionally, the doctor will most likely request that you or your child receive a blood test to confirm the presence of the virus before offering a mumps diagnosis.
Can I get a prescription on Maple?
Yes, our physicians can prescribe medications online during your consultation. Once you accept a prescription, you'll have the option to pick it up from any pharmacy or to have it delivered to your door at no additional cost.
You can visit our How it works page to learn more.
What is mumps?
Mumps is a viral infection that typically affects the salivary glands, which produce saliva. These are located near the ears. Mumps symptoms can appear as late as two to three weeks following an exposure to the virus.
Mumps typically affects children who have not yet received a mumps vaccine.
What are the symptoms of mumps?
The most frequent symptom associated with mumps is swollen salivary glands, which often causes the cheeks to puff up on one or both sides of the face.
Other common mumps symptoms include:
Headache
Muscle pain or aches
Loss of appetite
Fatigue or muscle weakness
Difficulty or pain while chewing or swallowing
Pain in swollen areas of the face near the salivary glands
In some cases, there will be mild symptoms or no symptoms at all, even if someone has contracted the mumps virus.
What causes mumps?
Mumps causes originate from exposure to saliva infected with the mumps virus.
This usually occurs when saliva droplets are inhaled or ingested, allowing the virus into the body.
How is mumps treated?
Because mumps is a viral infection, antibiotics won't affect the virus.
Most commonly, a doctor from Maple will recommend different home remedies and self-care mumps treatment options, including:
Using warm or cold compresses on the swollen areas to ease pain
Over-the-counter pain relievers and anti-inflammatory drugs
Avoiding solid foods or foods that require excessive chewing
Avoiding sour or spicy foods that encourage saliva production
Bed rest and avoiding physically exhausting tasks
Drinking lots of clear fluids to promote good hydration
Moreover, isolation is very important when experiencing the mumps, as it helps prevent it from spreading to others who haven't received the mumps vaccine.
Is mumps contagious?
Yes, the mumps virus is extremely contagious.
It's recommended to avoid anyone who has the virus, especially if you or your child hasn't received the mumps vaccine.
Is mumps deadly?
In some rare cases, the mumps virus can lead to inflammation in other parts of the body, including encephalitis, which can be life-threatening.
This occurs when a viral infection, like the mumps, leads to inflammation of the brain. If left untreated, this condition can cause neurological problems and become potentially fatal.
Moreover, in rare cases, a mumps infection can lead to meningitis or heart problems, which can result in serious or life-threatening effects if left untreated.
Can mumps cause infertility?
Rarely in men, mumps can lead to orchitis, which is swelling of one or both of the testicles.
Orchitis can be very painful and can cause shrinkage of the testicles. Moreover, orchitis can also result in a drop in sperm count for approximately one in ten men. However, this drop is very rarely severe enough to cause infertility.
In other words, while it's possible for the mumps virus to cause infertility, it's extremely rare and unlikely for most men to experience this side effect.
What is Maple?
With Maple, you can start talking to a doctor about your symptoms in minutes. We're a healthcare platform for fast, convenient 24/7 access to Canadian doctors.
Simply log in, tap a button to request a consultation, and we'll connect you to a doctor via live chat or video. You can visit our How it works page to learn more.
Our doctors can assess symptoms and provide treatment, including prescriptions as necessary.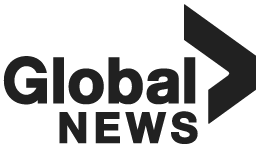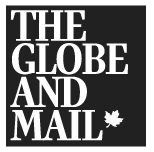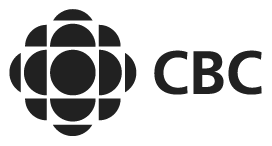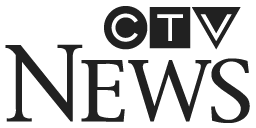 Patients love using Maple
Read our social media reviews, or download the app
The service has been amazing for our family. The doctors are kind, thorough, and ask all the right questions. As a busy family of five, this app has been a life saver
Super impressed with this service. Without a family doctor, it's easy to feel alone with no care. Very thankful to have options.
So fast and efficient. A process that would have ordinarily involved a referral and a six months wait was completed in less than 72 hours. Wholeheartedly recommend Maple.
At 1:30 am, I realized I had a UTI and was desperate for help. I went online and within ten minutes, I had my prescription faxed to my pharmacy. This service gave me peace of mind.
Maple was there for me when other doctors couldn't be. So convenient. Any time, any day. I am grateful for this service.
We needed to see a doctor over the weekend as our pediatrician was not available. Logging into Maple and choosing from a selection of specialties was quick and easy. Excellent service!
Very easy to navigate Maple. It's secure and trusted. Maple has truly gone above and beyond with their app. Highly recommended.
Amazing service! It was great being able to connect with a doctor from the comfort of home late at night.
If it wasn't for this service, I would be clogging up the emergency rooms for a prescription refill. A much needed service in my area.
With my asthma flare-up, I needed a specialist and found one here. The doctor improved my treatment and explained everything in a very clear way.
Maple revolves around your needs and schedule. Start enjoying on demand healthcare that fits your life.