Kidney stones treatment, diagnosis & prescriptions
Skip the waiting room! Instantly connect with Canadian doctors for medical care from your phone, tablet or computer - any time, 24/7.
Can I talk to a doctor on Maple about my kidney stones?
Yes. In some cases, a doctor on Maple can help you manage your previously diagnosed kidney stones. Once you describe your symptoms to the doctor, they'll be able to provide advice, write necessary prescriptions, and recommend an appropriate course of treatment. If the doctor suspects you have a more serious problem, they may suggest for you to go to a clinic for a thorough physical examination.
Can I get a prescription on Maple?
Yes, our physicians can prescribe medications online during your consultation. Once you accept a prescription, you'll have the option to pick it up from any pharmacy or to have it delivered right to your door at no additional cost.
What are kidney stones?
Kidney stones (also known as renal lithiasis or nephrolithiasis) are hard deposits that form inside your kidneys. They are composed of calcium or other minerals. They can affect your entire urinary tract, from your kidney to your bladder.
What are the symptoms of kidney stones?
You may not experience symptoms of kidney stones until they pass into your ureter (the tube connecting your kidneys and your bladder). 
Common symptoms include:
Severe pain in the back and side, below the ribs

Radiating pain to the lower abdomen or groin

Pain that fluctuates in intensity or comes in waves

Painful urination

Pink, red, or brown urine; cloudy or foul-smelling urine

Urinating more often than usual; urinating small amounts

Fever and chills (if an infection has developed)
If your pain becomes so severe that you can't sit still or get comfortable; if you start vomiting, see blood in your urine, or develop fever and chills, see a doctor immediately. Your condition may now be an emergency.
What causes kidney stones?
There is no one thing that causes kidney stones; sometimes no cause can be found. There are, however, a variety of contributing factors that can increase your risk for developing kidney stones: 
A diet high in uric acid, or consuming too much calcium oxalate, vitamin C, or vitamin D

Drinking too little fluid, chronic dehydration

Blockages in the urinary tract

Recurrent urinary tract infections

Certain metabolic diseases

Some medications
What are the types of kidney stones?
There are four types of kidney stones: calcium stones, struvite stones, uric acid stones, cystine stones. Calcium stones are the most common types of stones and are typically connected to diet or medical conditions that cause high levels of calcium; struvite stones form in response to an infection; uric acid stones are typically caused by low fluid intake and chronic dehydration; and cystine stones are caused by a hereditary disease that causes sufferers to excrete too much of a specific amino acid.
What can you eat when you have kidney stones?
If you have kidney stones, you should make sure to drink more water first and foremost. Avoid eating too much salt, dairy or calcium-rich foods, limit fatty proteins and fat in general. You can also eat more lemons, oranges, or limes — citrus foods contain citrate, which can help prevent stones from forming. Depending on the type of kidney stones you have, you may need to eat or avoid other types of foods. It's best to consult with a doctor on the specifics.
How do I know if a kidney stone is stuck?
Not all kidney stones will cause pain or get stuck. Larger kidney stones can get stuck as they leave your kidneys, in one of your ureters, in your bladder, or in your urethra. They will typically cause significant pain if they are stuck in either your ureter or urethra.
How can I force a kidney stone to pass fast?
Smaller stones will typically pass on their own. Drinking more water can help you pass stones more quickly. If your kidney stones are stubborn, the doctor may prescribe a medication to help you pass it. If a stone doesn't come out on its own, medical intervention is often needed.
How can I treat kidney stones?
Smaller stones can be treated with fluids, pain medication, and alpha blocker medications such as tamsulosin (Flomax). Larger or stuck stones can be broken up with sound waves by a doctor so they pass on their own, or they sometimes need to be removed surgically.
What is Maple?
With Maple, you can start talking to a doctor about your symptoms in a matter of minutes. We're a healthcare app for fast, convenient 24/7 access to Canadian doctors.
You simply log in, tap a button to request a consultation, and we'll immediately connect you to a doctor via live chat or video. You can visit our How it Works page to learn more.
Our doctors can assess symptoms, and provide treatment, including prescriptions as necessary.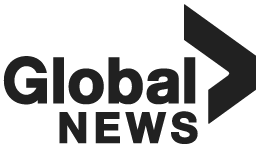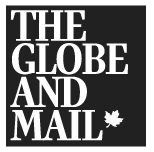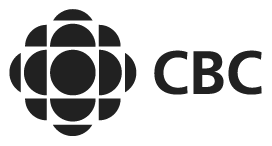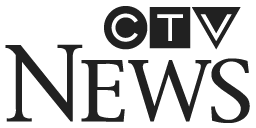 Patients love using Maple
Read our social media reviews, or download the app
Saves a lot of time compared to sitting in a doctor's office!
Legitimate and just as described, with fabulous doctors. Totally fills the late-night worry gap!
Not having to endure a long wait at a walk in clinic is fabulous. Especially since I have twin pre-schoolers to contend with.
The service is so quick and professional and saves hours spent in a walk-in-clinic. This is a game changer for busy moms and I recommend it to everyone!
Instead of my husband having to drag both kids to the hospital or walk in alone he was able to see a doctor right away and get a prescription faxed to our local pharmacy.
Our family has used this service twice so far and it has been amazing. Both doctors were friendly, compassionate and you never feel rushed.
Was concerned I wouldn't be able to see a doctor without an appointment. I installed the Maple app, spoke to a doctor and had my prescription in under 30 min.
I used Maple for the first time today. It was quick and easy, took less than ten minutes including connecting time and the doctor was professional and friendly. 
LOVE This service. Not only do you have a doctor within seconds but they are professional and knowledgable.
Absolutely blown away. It was SO easy to use. No wait time getting connected with a doctor. Getting the prescription faxed to the pharmacy made it a seamless process.
Maple revolves around your needs and schedule. Start enjoying on demand healthcare that fits your life.