Hypoglycemia treatment, diagnosis & prescriptions
Skip the waiting room! Instantly connect with Canadian doctors for medical care from your phone, tablet or computer - any time, 24/7.
Can I talk to a doctor on Maple about my hypoglycemia?
Yes. In most cases, a doctor on Maple can help you manage previously diagnosed hypoglycemia. They can prescribe medications and advise on treatment plans. 
Can I get a prescription on Maple?
Yes, our physicians can prescribe medications online during your consultation. Once you accept a prescription, you'll have the option to pick it up from any pharmacy or to have it delivered right to your door at no additional cost.
You can visit our How it Works page to learn more.
What is hypoglycemia?
Hypoglycemia is a condition that occurs when blood sugar (glucose) levels become low. Hypoglycemia is often (though not always) related to diabetes treatment, but can be caused by a number of other things.
What are the types of hypoglycemia?
There are a few types of hypoglycemia. The most common type of hypoglycemia is diabetic hypoglycemia, which occurs when the medications used to treat diabetes lower a patient's blood sugar too much. 
There are two types of non-diabetic hypoglycemia:
Reactive hypoglycemia, which occurs within a few hours of a meal

Fasting hypoglycemia, which may be related to an underlying disease
What are the symptoms of hypoglycemia?
Hypoglycemia symptoms include:
An irregular heart rhythm

Fatigue

Pale skin

Shakiness

Anxiety

Sweating

Hunger

Irritability

Tingling sensation around the mouth

Crying out while asleep
As symptoms worsen, so can symptoms such as:
Confusion, abnormal behaviour or both; an inability to complete routine tasks

Visual disturbances, blurred vision

Slurred words

Clumsiness

Seizures

Loss of consciousness
What causes hypoglycemia?
If you have diabetic hypoglycemia, this is usually caused by your medication lowering your blood sugar too much. It can also happen if you haven't eaten enough after taking your medication or if you exercise more than normal. Non-diabetic hypoglycemia has a number of causes, including medications, excessive alcohol consumption, kidney disorders, long-term starvation, liver disease, pancreatic disease, and hormone deficiencies. People who have had stomach surgery sometimes have reactive hypoglycemia, which occurs after a meal.
How is hypoglycemia treated?
Hypoglycemia treatment involves a two-pronged approach: immediate treatment to raise blood sugar and treating the underlying condition. Initial symptoms can often be treated easily by consuming 15-20 grams of fast-acting carbohydrates, such as fruit juice, sugary candy, and regular soft drinks. If symptoms become severe, you may need injections of glucagon (if you have frequent bouts of hypoglycemia, you can get an at-home glucagon kit), or intravenous infusions of glucose.
Depending on the cause of your hypoglycemia, you may have to adjust medication dosage or change medications, address anorexia, and/or treat tumors. Essentially, once the underlying cause is treated, the hypoglycemia should resolve as well.
What is Maple?
With Maple, you can start talking to a doctor about your symptoms in a matter of minutes. We're a healthcare app for fast, convenient 24/7 access to Canadian doctors.
You simply log in, tap a button to request a consultation, and we'll immediately connect you to a doctor via live chat or video. You can visit our How it Works page to learn more.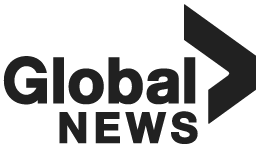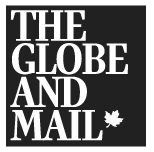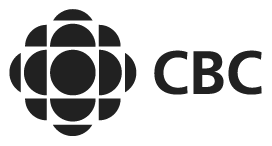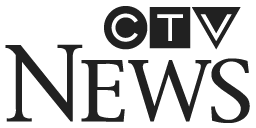 Patients love using Maple
Read our social media reviews, or download the app
The service has been amazing for our family. The doctors are kind, thorough, and ask all the right questions. As a busy family of five, this app has been a life saver
Super impressed with this service. Without a family doctor, it's easy to feel alone with no care. Very thankful to have options.
So fast and efficient. A process that would have ordinarily involved a referral and a six months wait was completed in less than 72 hours. Wholeheartedly recommend Maple.
At 1:30 am, I realized I had a UTI and was desperate for help. I went online and within ten minutes, I had my prescription faxed to my pharmacy. This service gave me peace of mind.
Maple was there for me when other doctors couldn't be. So convenient. Any time, any day. I am grateful for this service.
We needed to see a doctor over the weekend as our pediatrician was not available. Logging into Maple and choosing from a selection of specialties was quick and easy. Excellent service!
Very easy to navigate Maple. It's secure and trusted. Maple has truly gone above and beyond with their app. Highly recommended.
Amazing service! It was great being able to connect with a doctor from the comfort of home late at night.
If it wasn't for this service, I would be clogging up the emergency rooms for a prescription refill. A much needed service in my area.
With my asthma flare-up, I needed a specialist and found one here. The doctor improved my treatment and explained everything in a very clear way.
Maple revolves around your needs and schedule. Start enjoying on demand healthcare that fits your life.