Biliary colic/ gallbladder attack treatment, diagnosis & prescriptions
Skip the waiting room! Instantly connect with Canadian doctors for medical care from your phone, tablet or computer - any time, 24/7.
Can I talk to a doctor on Maple about biliary colic?
Yes, you can. The doctor will start by discussing your condition, medical history, as well as any symptoms or signs of biliary colic that you're currently experiencing.
In order to provide a biliary colic diagnosis, the doctor will likely send you for imaging tests. They may also refer you to a gastroenterologist for further evaluation, before suggesting any biliary colic treatments.
Can I get a prescription on Maple?
Yes, our physicians can prescribe biliary colic medications online during your consultation. Once you accept a prescription for biliary colic, you'll have the option to pick it up from any pharmacy or to have it delivered right to your door at no additional cost.
What is Biliary Colic?
Biliary colic, also known as a "gallbladder attack", is a pain that occurs in the abdomen when a gallstone blocks the bile duct.
The symptoms of biliary colic will vanish if the stone passes into the small intestine, and the duct becomes unblocked.
What are the associated symptoms of biliary colic?
The typical symptom and sign of biliary colic is a pain that appears in the middle to upper-right abdomen. In some cases, it can also appear under the ribs on the right-hand side of the body and extend through to your right shoulder blade.This biliary colic symptom can feel like a cramp, a sharp, jabbing pain, or as a dull throb or ache. Each attack normally lasts between one to five hours.
Weeks or months can pass between showing signs of biliary colic.
Other symptoms that are associated with signs of biliary colic include:
What causes biliary colic?
Biliary colic is caused by gallstones. Gallstones are normally formed by a chemical imbalance in the gallbladder. This results in high cholesterol levels (or, in less common cases, a waste product called bilirubin) forming crystals that grow into gallstones.
Your gallbladder connects to your liver through openings called bile ducts. When a gallstone blocks one of these openings, it causes pain. This is known as biliary colic.
There are certain risk factors that can increase the chances of your gallbladder causing biliary colic. Some of these risks include:
Those with a family history of gallstones
Being over 40
Obesity
Lack of physical activity
Losing weight very quickly
Certain gastrointestinal conditions (i.e. Crohn's disease)
Diabetes
Bile duct infection
Sickle cell anemia
Cirrhosis of the liver
As well, women are more likely to receive a biliary colic diagnosis than men.
How is biliary colic diagnosed?
If you're showing signs of biliary colic, the doctor will want to do a physical examination, as well as discuss your symptoms and medical history.
Before providing a biliary colic diagnosis, the doctor will likely want to have some imaging tests performed. They may also recommend that you visit a gastroenterologist, who can rule out other possible conditions.
Once you have a biliary colic diagnosis, the doctor or gastroenterologist will be able to recommend biliary colic treatments for you.
How is biliary colic treated?
Biliary colic can cause symptoms to appear hourly or yearly, depending on the person.
Therefore, the best course of treatment is dependent on each individual case. The doctor may suggest biliary colic treatments, such as:
Expectant – tracking symptoms and waiting to see if your condition worsens
Non-surgical therapy – removing gallstones to preserve the gallbladder
Surgical therapy – removal of gallstones or the gallbladder
In many cases, when your biliary colic symptoms are frequent and severe, removing your gallbladder may be the most effective biliary colic treatment. Your body can function normally without a gallbladder, and this prevents the problem from recurring.
After surgery, the doctor may suggest prescription biliary colic medications to help manage pain and prevent infection.
When to see a doctor for biliary colic?
If you've been showing signs of biliary colic, it's a good idea to talk to a doctor. Once you've had a gallbladder attack, there's a high chance of it happening again.
As well, your gallbladder can become swollen or inflamed, which can lead to infection, and could damage the bile ducts. Gallbladder removal prevents this.
The doctor will also be able to help you prepare for post-surgery recovery, including any prescription biliary colic medications that may be required.
What is Maple?
With Maple, you can start talking to a doctor about your biliary colic symptoms in a matter of minutes. We're a healthcare app for fast, convenient 24/7 access to Canadian doctors.
You simply log in, tap a button to request a consultation, and we'll immediately connect you to a doctor via live chat or video. You can visit our How it Works page to learn more.
Our doctors can assess symptoms, and provide treatment, including prescriptions as necessary.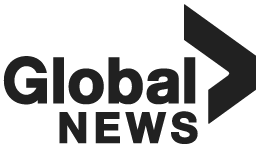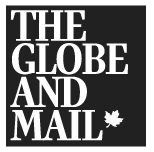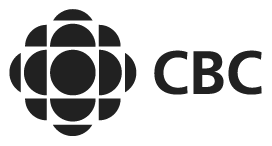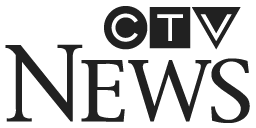 Patients love using Maple
Read our social media reviews, or download the app
The service has been amazing for our family. The doctors are kind, thorough, and ask all the right questions. As a busy family of five, this app has been a life saver
Super impressed with this service. Without a family doctor, it's easy to feel alone with no care. Very thankful to have options.
So fast and efficient. A process that would have ordinarily involved a referral and a six months wait was completed in less than 72 hours. Wholeheartedly recommend Maple.
At 1:30 am, I realized I had a UTI and was desperate for help. I went online and within ten minutes, I had my prescription faxed to my pharmacy. This service gave me peace of mind.
Maple was there for me when other doctors couldn't be. So convenient. Any time, any day. I am grateful for this service.
We needed to see a doctor over the weekend as our pediatrician was not available. Logging into Maple and choosing from a selection of specialties was quick and easy. Excellent service!
Very easy to navigate Maple. It's secure and trusted. Maple has truly gone above and beyond with their app. Highly recommended.
Amazing service! It was great being able to connect with a doctor from the comfort of home late at night.
If it wasn't for this service, I would be clogging up the emergency rooms for a prescription refill. A much needed service in my area.
With my asthma flare-up, I needed a specialist and found one here. The doctor improved my treatment and explained everything in a very clear way.
Maple revolves around your needs and schedule. Start enjoying on demand healthcare that fits your life.