Get a azithromycin prescription online.
Are you looking to get azithromycin online? You can get your medication prescribed online in minutes and delivered straight to your door. 
Please note all prescriptions are given at the doctor's discretion. An assessment is required to determine if the treatment is right and safe for you. A prescription will only be provided after the doctor has deemed it appropriate.
Get started now
How to get azithromycin online in Canada with Maple.
First, choose your symptoms
Certain bacterial infections like eye-infections and strep throat may be severe enough to affect how you deal with your day-to-day, and the people around you.
If you don't have employer / insurer coverage, fees may apply since many of our services aren't covered by provincial health plans. This is often because of our use of secure messaging and a national network of doctors and nurse practitioners.
Payment may be required, and will include the prescriptions for azithromycin if the doctor deems it necessary.
 For more information on our pricing, click here.
Next, you'll hear from the doctor
Once you've entered your symptoms, a doctor or nurse practitioner will review your case. If they're able to help, your visit will start; if they can't help, you'll be notified before your consultation begins and you won't be charged. You're only charged if you speak with a Maple doctor.
Most often, you'll speak to your doctor or nurse practitioner over text, though they may request audio or video chat if it'll help with your diagnosis.
You'll get a prescription right on Maple, so you can send it to any pharmacy for pickup, or you can have it shipped with free delivery.
In some cases, a prescription won't be recommended by the doctor. They will let you know if this is the case. Doctors may also not be able to prescribe some medications in certain provinces or regions.
Note: Maple is not a pharmaceutical manufacturer, nor are we an online pharmacy. This means you'll need to buy the medication from the pharmacy itself once you have your prescription.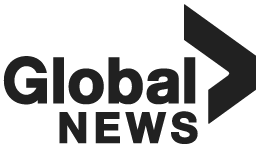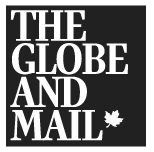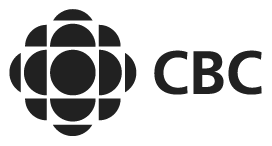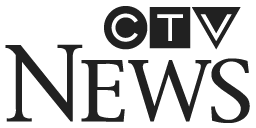 Frequently Asked Questions
What is Azithromycin and how does it work?
Azithromycin is an antibiotic that is commonly used in Canada to treat severe bacterial infections. It does this by stopping bacteria growth. It starts working within two hours of taking your first dose and takes about one week for the medication to completely cure a chlamydial infection. In some cases it can take up to two weeks for the infection to go away. If you're sexually active during this time, you can pass the infection to your partner(s), even if you have no symptoms.
What are the uses for Azithromycin?
Azithromycin can be used to treat different forms of bacterial infections including ear infections, pneumonia, strep throat, sinusitis, traveler's diarrhea, and more. It's important to note that Azithromycin is not meant for viral infections.
How do you use Azithromycin?
Azithromycin typically comes in a tablet form or oral suspension. It can be taken with or without food and it is best to take it at the same time every day.
What are the side effects and risks of Azithromycin?
Azithromycin may cause an upset stomach which could lead to diarrhea, vomiting, abdominal pain, and nausea. Although these side-effects are fairly common, if they persist or new issues arise, it's important to consult with a doctor. Diarrhea may occur two months or more after you've stopped using this medicine. Don't take any medicine to treat diarrhea without first checking with your doctor. Diarrhea medicines may make the diarrhea worse or make it last longer.
More severe risks associated with Azithromycin can include cardiac conduction delays (prolonged QT), ventricular tachycardias, drug-induced liver injury, hypersensitivity reactions delayed (like stevens-johnson syndrome) or immediate (like urticaria or anaphylaxis), or ototoxicity (hearing loss and tinnitus).
Who should not take azithromycin?
Azithromycin should not be taken by those who have allergies or other adverse reactions to the contents of the medication.
You should also avoid this medication if you've ever had hypersensitivity to erythromycin or other macrolide antibiotics.
Is Azithromycin safe during pregnancy?
Azithromycin is generally considered to be safe to take during pregnancy if you have an infection that requires treatment. However, depending on your type of infection, other antibiotics may be more suitable for you. Please seek medical advice if you'd like to take Azithromycin while breastfeeding.
What shouldn't I take with Azithromycin?
Antacids can make Azithromycin less effective, so avoid taking Aluminum or Magnesium-containing antacids two hours before or two hours after taking Azithromycin. If any sign of an allergic reaction, such as a rash or difficulty breathing, occurs, discontinue Azithromycin immediately and seek medical advice.
Other commonly prescribed medications that Azithromycin interacts with include birth control pills, warfarin, and digoxin.
Should I avoid certain foods while taking Azithromycin?
There aren't any particular foods to avoid. However, your stomach may feel better if you avoid foods that are too greasy or sour.
Can you drink alcohol while taking Azithromycin?
You can consume alcohol in moderation alongside the medication. However, alcohol consumption will likely worsen the side effects of the drugs.
What happens if I miss my dose of Azithromycin?
If you miss a dose of your Azithromycin prescription, take it as soon as possible. However, if it's almost time for your next dose, skip the missed dose and go back to your regular dosing schedule. Avoid double doses.
Can Azythromycin be used to treat ear infections?
Azithromycin in Canada can be used to treat many different types of infections caused by bacteria. However, in many cases, antibiotics are not needed for ear pain. If you're experiencing pain in your ear, nose, and throat or if you have a skin rash, seek medical advice. Ear infections can be diagnosed by a Canadian-licensed doctor.
What do I do if I need a prescription for Azithromycin?
You can't get Azithromycin without a prescription, as Azithromycin is not available over-the-counter in Canada. However, a doctor on Maple can write you a prescription for Azithromycin online if deemed necessary. Please note that Azithromycin is also known by its brand name Zithromax.
Are there Azithromycin and alcohol side effects?
Azithromycin and alcohol interaction can worsen the medication's side effects, including nausea, vomiting, diarrhea, headache, lightheadedness, liver issues, and more.
What is Maple?
Maple connects you with doctors and other healthcare providers online in Canada via text, audio, or video. After you log in to your Maple account, you can request an online consultation. If the doctor deems it necessary, you'll be able to get an online prescription.
Consultations work similarly to in-person appointments — the doctor can examine you as needed, ask questions about your symptoms, go through your health history, and determine if azithromycin is right for you. If they think your condition is more serious, they may tell you to go to a clinic for an in-person, hands-on examination.
Once you talk to a doctor on Maple and they determine an online prescription for azithromycin is right for you, you'll have the option to send the prescription to a local pharmacy or you can get your medication delivered within one to two business days at no extra cost.
Doctors can prescribe many medications online.
Get azithromycin online with Maple.
Maple revolves around your needs and schedule. Connect with a doctor from anywhere in Canada 24/7.