Get a tamsulosin (Flomax) prescription online.
Are you looking to get tamsulosin (Flomax) online? You can get your medication prescribed online in minutes and delivered straight to your door. 
Please note all prescriptions are given at the doctor's discretion. An assessment is required to determine if the treatment is right and safe for you. A prescription will only be provided after the doctor has deemed it appropriate.
Get started now
How to get tamsulosin (Flomax) online in Canada with Maple.
First, choose your symptoms
Select your symptoms within the Maple app so the doctor can evaluate your symptoms and condition. Enter as much information as possible so that the doctor can make a thorough assessment.
If you don't have employer / insurer coverage, fees may apply since many of our services aren't covered by provincial health plans. This is often because of our use of secure messaging and a national network of doctors and nurse practitioners.
Payment may be required, and will include the prescriptions for tamsulosin (Flomax) if the doctor deems it necessary.
 For more information on our pricing, click here.
Next, you'll hear from the doctor
Once you've entered your symptoms, a doctor or nurse practitioner will review your case. If they're able to help, your visit will start; if they can't help, you'll be notified before your consultation begins and you won't be charged. You're only charged if you speak with a Maple doctor.
Most often, you'll speak to your doctor or nurse practitioner over text, though they may request audio or video chat if it'll help with your diagnosis.
You'll get a prescription right on Maple, so you can send it to any pharmacy for pickup, or you can have it shipped with free delivery.
In some cases, a prescription won't be recommended by the doctor. They will let you know if this is the case. Doctors may also not be able to prescribe some medications in certain provinces or regions.
Note: Maple is not a pharmaceutical manufacturer, nor are we an online pharmacy. This means you'll need to buy the medication from the pharmacy itself once you have your prescription.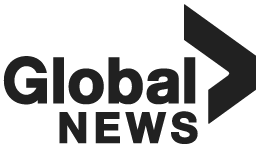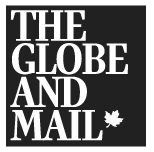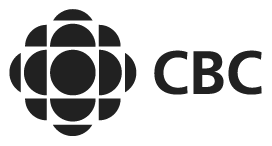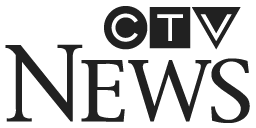 Frequently Asked Questions
What is tamsulosin (Flomax) and how does it work?
Tamsulosin is a medication known as an 'alpha blocker', which specifically affects muscles in the prostate and bladder.
A tamsulosin prescription works by affecting the alpha-1A and alpha-1B adrenoceptors, which causes the smooth muscle in the prostate, as well as the muscles in the bladder neck to relax.
This allows for better, more consistent urinary flow.
What are the uses for tamsulosin (Flomax)?
Most frequently, a Flomax prescription is given to men who're experiencing benign prostatic hyperplasia or BPH (an enlarged prostate gland).
Although this medication doesn't shrink the prostate, it does help with certain symptoms of BPH. These include a frequent need to urinate, a weak stream while urinating or alleviating the feeling of being unable to completely drain your bladder.
How do you use tamsulosin (Flomax)?
If you've been given a tamsulosin prescription online, it'll only be available as a capsule, to be taken orally.
Dosage and frequency of use will depend on your needs and the recommendations of your doctor. It's typically taken once per day, within 30 minutes of eating a meal.
A tamsulosin prescription should be taken at the same time every day to get the most benefit from it. It'll be most effective if taken regularly and could take up to 4 weeks before you see an improvement in your symptoms.
What are the side effects and risks of tamsulosin (Flomax)?
Common side effects from taking a Flomax prescription include:
Abnormal ejaculation

Congestion

Headache

Weakness

Runny nose or sneezing

Back pain

Body aches or pain

Tender or swollen glands in the neck

Difficulty swallowing

Voice changes

Nausea

Decreased sexual drive
These side effects are normal and aren't a cause for alarm.
As well, tamsulosin can cause a drop in blood pressure, resulting in dizziness or feeling faint. This is especially common when first starting your prescription.
You should check with your doctor immediately if you begin to experience:
Cough or hoarseness

Chills

Fever

Severe lower back or side pain

Painful or difficult urination

Pripism (persistent erection, which requires immediate medical attention) 
These symptoms could mean you're having an adverse reaction to the medication. Your doctor will give you further direction on whether you should continue taking your tamsulosin prescription.
Who should not take tamsulosin (Flomax)?
Even if you've been given a Flomax prescription online, before starting this medication you should tell your doctor if you've ever experienced:
Liver disease

Kidney disease

A personal or family history of prostate cancer

Hypotension (low blood pressure)

An allergy to sulfa drugs
These previous issues could increase your risk of experiencing negative side effects.
Tamsulosin could affect your pupils during cataract surgery. Talk to your surgeon ahead of time to see what they would recommend.
This medication shouldn't be taken by women or men under the age of 18.
If you have any questions about the medication, you can speak to a doctor on Maple by registering for an account.
Doctors can prescribe many medications online.
Get tamsulosin (Flomax) online with Maple.
Maple revolves around your needs and schedule. Connect with a doctor from anywhere in Canada 24/7.