Get a Ventolin HFA prescription online.
Are you looking to get Ventolin online? You can get your medication prescribed online in minutes and delivered straight to your door. 
Please note all prescriptions are given at the doctor's discretion. An assessment is required to determine if the treatment is right and safe for you. A prescription will only be provided after the doctor has deemed it appropriate.
Get started now
How to get Ventolin online in Canada with Maple.
First, choose your symptoms
Select your symptoms within the Maple app so the doctor can evaluate your symptoms and condition. Enter as much information as possible so that the doctor can make a thorough assessment.
If you don't have employer / insurer coverage, fees may apply since many of our services aren't covered by provincial health plans. This is often because of our use of secure messaging and a national network of doctors and nurse practitioners.
Payment may be required, and will include the prescriptions for Ventolin if the doctor deems it necessary.
 For more information on our pricing, click here.
Next, you'll hear from the doctor
Once you've entered your symptoms, a doctor or nurse practitioner will review your case. If they're able to help, your visit will start; if they can't help, you'll be notified before your consultation begins and you won't be charged. You're only charged if you speak with a Maple doctor.
Most often, you'll speak to your doctor or nurse practitioner over text, though they may request audio or video chat if it'll help with your diagnosis.
You'll get a prescription right on Maple, so you can send it to any pharmacy for pickup, or you can have it shipped with free delivery.
In some cases, a prescription won't be recommended by the doctor. They will let you know if this is the case. Doctors may also not be able to prescribe some medications in certain provinces or regions.
Note: Maple is not a pharmaceutical manufacturer, nor are we an online pharmacy. This means you'll need to buy the medication from the pharmacy itself once you have your prescription.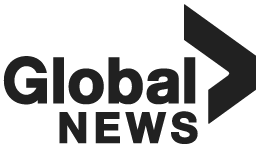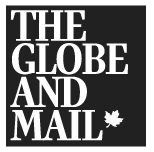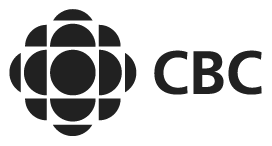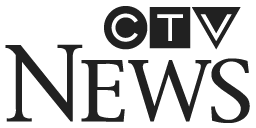 Frequently Asked Questions
What is Ventolin HFA and how does it work?
Ventolin HFA (Salbutamol) is a bronchodilator used to relax the muscles of the lungs, allowing air to move into them more freely. Ventolin is used to treat acute symptoms of shortness of breath, and is not meant to be taken as a preventive medication.
It's also used to treat bronchospasms (a sudden, uncontrollable tightening of the airways in your lungs), by relaxing the muscles in the airways and allowing air to move freely through.
What are the uses for Ventolin HFA?
The most common use for Ventolin HFA is as a treatment for people who have asthma. It works both as daily maintenance, and to help minimize and soothe asthma attacks.
You could also be given a Ventolin prescription if you have certain types of Chronic Obstructive Pulmonary Disease (COPD).
How do you use Ventolin HFA?
Ventolin is taken through inhalation via a "puffer".
Remove the cover from the mouthpiece on the puffer and place it in your mouth. Exhale, and then press down on the top of the canister while inhaling. Hold the vapour in your lungs for a count of 3-5 seconds and then exhale slowly.
Repeat as instructed on the container.
Ventolin HFA's dosage is controlled by the canister when it's released. Always follow the instructions given by your doctor for how often it can be used.
What are the side effects and risks of Ventolin HFA?
Before you get a Ventolin prescription online, be sure to talk to your doctor about possible side effects and risks associated with the use of Ventolin HFA.
Common side effects include:
Shakiness or trembling
Irregular or increased heart beat
Hives, welts or skin rash
Dizziness
Nausea
Insomnia
Difficulty breathing or swallowing
Shortness of breath
Swelling of the mouth or throat
Chest tightness
You should never exceed the dosage listed on your Ventolin prescription, as there have been reported cases of Ventolin overdoses causing death in some patients.
If you think your Ventolin prescription isn't working properly, talk to your doctor about changing your dosage or prescription. In an emergency situation where Ventolin is not helping, you should go to a hospital or seek immediate medical attention.
Who should not use Ventolin HFA?
If you think Ventolin HFA could help with your respiratory issues, be sure to talk to a doctor.
There are additional risks for some people with pre-existing conditions. You might be at risk when using Ventolin if you've had:
Heart disease or high blood pressure
A thyroid disorder
Seizures (or have ever had them in the past)
Diabetes
Low levels of potassium
As well, if you're pregnant or thinking about getting pregnant, talk to your doctor before starting your Ventolin prescription.
It could be unsafe to breastfeed while taking Ventolin HFA. Talk to your doctor to discuss the risks before use.
If you have any questions about the medication, you can speak to a doctor on Maple by registering for an account.
Doctors can prescribe many medications online.
Get Ventolin online with Maple.
Maple revolves around your needs and schedule. Connect with a doctor from anywhere in Canada 24/7.