Get a levofloxacin (Levaquin) prescription online.
Are you looking to get levofloxacin (Levaquin) online? You can get your medication prescribed online in minutes and delivered straight to your door. 
Please note all prescriptions are given at the doctor's discretion. An assessment is required to determine if the treatment is right and safe for you. A prescription will only be provided after the doctor has deemed it appropriate.
Get started now
How to get levofloxacin (Levaquin) online in Canada with Maple.
First, choose your symptoms
Select your symptoms within the Maple app so the doctor can evaluate your symptoms and condition. Enter as much information as possible so that the doctor can make a thorough assessment.
If you don't have employer / insurer coverage, fees may apply since many of our services aren't covered by provincial health plans. This is often because of our use of secure messaging and a national network of doctors and nurse practitioners.
Payment may be required, and will include the prescriptions for levofloxacin (Levaquin) if the doctor deems it necessary.
 For more information on our pricing, click here.
Next, you'll hear from the doctor
Once you've entered your symptoms, a doctor or nurse practitioner will review your case. If they're able to help, your visit will start; if they can't help, you'll be notified before your consultation begins and you won't be charged. You're only charged if you speak with a Maple doctor.
Most often, you'll speak to your doctor or nurse practitioner over text, though they may request audio or video chat if it'll help with your diagnosis.
You'll get a prescription right on Maple, so you can send it to any pharmacy for pickup, or you can have it shipped with free delivery.
In some cases, a prescription won't be recommended by the doctor. They will let you know if this is the case. Doctors may also not be able to prescribe some medications in certain provinces or regions.
Note: Maple is not a pharmaceutical manufacturer, nor are we an online pharmacy. This means you'll need to buy the medication from the pharmacy itself once you have your prescription.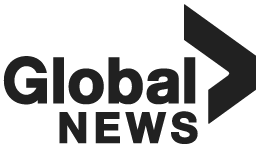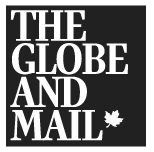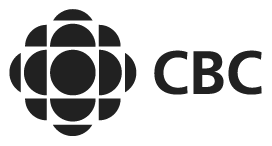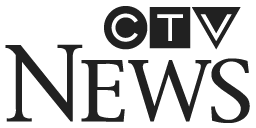 Frequently Asked Questions
What is levofloxacin (Levaquin) and how does it work?
Levofloxacin (Levaquin) is a medication in the quinolone family of antibiotics, which is used to treat bacterial infections in many different parts of our bodies.
A levofloxacin prescription works by targeting harmful bacteria. The medication then prevents its growth, allowing your body's natural defences to fight off the infection, or it kills the bacteria outright.
What are the uses for levofloxacin (Levaquin)?
Most frequently you could be given a Levaquin prescription online in order to help treat bacterial infections, like pneumonia or sinusitis.
In extremely rare cases, you may also be given a Levaquin prescription as a treatment for an Anthrax infection after inhalation exposure.
How do you use levofloxacin (Levaquin)?
Typically, a levofloxacin prescription is given as either a tablet or in a liquid form, to be taken orally.
Dosage and regularity of use will be determined by the doctor writing the prescription. Always take your Levaquin prescription with at least 8 ounces of water, to help your kidneys safely process the medication. Never take more than your prescribed dosage, because it could lead to severe or dangerous side effects.
In some emergency cases, levofloxacin is given intravenously. However, this would only be done at a registered medical facility by a licensed physician and wouldn't be prescribed in this way for use at home.
What are the side effects and risks of levofloxacin (Levaquin)?
Common side effects from taking Levaquin include:
Less common side effects also include:
Stomach cramps
Skin rash
Fever
Confusion
Paranoia
Mood swings
Muscle inflammation
Tendonitis and tendon rupture
Blisters
Mild hallucinations
Who should not take levofloxacin (Levaquin)?
Before you accept a levofloxacin prescription online it is important to note that levofloxacin may cause swelling or tearing of tendons (the fiber that connect bones to muscles in your body). This is especially common in the Achilles' tendon located in the heel of your foot.
It can happen immediately or up to several months after you finish your prescription, and it may cause tendon issues in certain patients after taking their prescriptions (seniors and children).
Be sure to tell your doctor if you've ever experienced:
Tendon problems
Bone problems
Arthritis or joint problems
Blood circulation issues
Hardening of the arteries
High blood pressure
Heart problems (including heart rhythm problems)
Diabetes
Muscle or nerve disorders
Kidney disease
Seizures or epilepsy
Severe head injury
Brain tumours
Hypokalemia (low potassium in your blood)
Genetic disorders such as Marfan Syndrome or Ehler's-Danlos Syndrome
Myasthenia Gravis (severe muscle weakness)
Because of its serious potential side effects, a Levaquin prescription should typically be used when an infection can't be treated by other, safer antibiotics.
Never give levofloxacin to a child without first consulting a doctor, as they're more likely to experience severe side effects.
Before you start a levofloxacin prescription, talk to your doctor if you're pregnant. It's currently unknown what effect levofloxacin could have on an unborn baby.
If you have any questions about the medication, you can speak to a doctor on Maple by registering for an account.
Doctors can prescribe many medications online.
Get levofloxacin (Levaquin) online with Maple.
Maple revolves around your needs and schedule. Connect with a doctor from anywhere in Canada 24/7.