Get a levothyroxine (Synthroid) prescription online.
Are you looking to get levothyroxine (Synthroid) online? You can get your medication prescribed online in minutes and delivered straight to your door. 
Please note all prescriptions are given at the doctor's discretion. An assessment is required to determine if the treatment is right and safe for you. A prescription will only be provided after the doctor has deemed it appropriate.
Get started now
How to get levothyroxine (Synthroid) online in Canada with Maple.
First, choose your symptoms
Select your symptoms within the Maple app so the doctor can evaluate your symptoms and condition. Enter as much information as possible so that the doctor can make a thorough assessment.
If you don't have employer / insurer coverage, fees may apply since many of our services aren't covered by provincial health plans. This is often because of our use of secure messaging and a national network of doctors and nurse practitioners.
Payment may be required, and will include the prescriptions for levothyroxine (Synthroid) if the doctor deems it necessary.
 For more information on our pricing, click here.
Next, you'll hear from the doctor
Once you've entered your symptoms, a doctor or nurse practitioner will review your case. If they're able to help, your visit will start; if they can't help, you'll be notified before your consultation begins and you won't be charged. You're only charged if you speak with a Maple doctor.
Most often, you'll speak to your doctor or nurse practitioner over text, though they may request audio or video chat if it'll help with your diagnosis.
You'll get a prescription right on Maple, so you can send it to any pharmacy for pickup, or you can have it shipped with free delivery.
In some cases, a prescription won't be recommended by the doctor. They will let you know if this is the case. Doctors may also not be able to prescribe some medications in certain provinces or regions.
Note: Maple is not a pharmaceutical manufacturer, nor are we an online pharmacy. This means you'll need to buy the medication from the pharmacy itself once you have your prescription.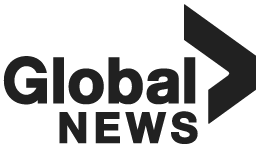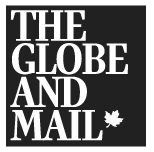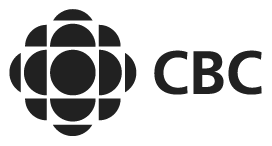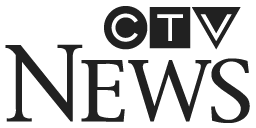 Frequently Asked Questions
What is levothyroxine (Synthroid) and how does it work?
Levothyroxine is a thyroid hormone replacement medication, which helps regulate your body's energy and metabolism.
A Synthroid prescription does this by replacing or providing more of the missing hormones normally produced by your thyroid gland.
What are the uses for levothyroxine (Synthroid)?
Levothyroxine is frequently used to treat hypothyroidism (an underactive thyroid gland).
As well, a levothyroxine prescription can also be used to decrease the size of goiters (enlarged thyroid glands), and to treat some types of thyroid cancer.
In patients who've injured their thyroid glands through radiation or other medications, or have had their thyroids surgically removed, Synthroid provides the missing hormones their bodies can no longer produce.
This is especially important for children, who need healthy thyroid hormone levels to ensure normal mental and physical development.
How do you use levothyroxine (Synthroid)?
Levothyroxine is available as a tablet, capsule or liquid form. All of which are to be taken orally.
Dosage and regularity of use will depend on your specific needs and the recommendations of the doctor who writes your prescription.
Never take more than your prescribed dosage, as taking too much Synthroid can cause reactions similar to hyperthyroidism (overactive thyroid gland), which can lead to severe side effects.
What are the side effects and risks of levothyroxine (Synthroid)?
Common side effects from taking a Synthroid prescription include:
Irritability
Fever
Difficulty swallowing
Chest pain, tightness or discomfort
Palpitations
Fainting
Hives, welts or rash
Irregular or difficulty breathing
Nausea
Sweating
Tremors
Menstrual changes
Swelling of the eyes, face, throat or mouth
Heat intolerance
Fast, slow or irregular heartbeat
If you begin to experience confusion, disorientation, slurred speech or loss of consciousness contact a doctor immediately, as you could be experiencing an overdose or allergic reaction.
Who should not take levothyroxine (Synthroid)?
Before you consider accepting a levothyroxine prescription online, be sure to talk to a doctor if you've ever experienced:
Adrenal problems
Angina (severe chest pain)
Diabetes
Blood clotting problems
Adrenal gland insufficiency (underactive adrenal gland)
Heart attack
Thyrotoxicosis (excess thyroid hormone in your body)
Heart disease
Blood vessel disease
Heart rhythm problems
Pituitary gland problems
Osteoporosis (weakened bone disease)
Anemia (a blood disorder where your body doesn't receive enough oxygen from red blood cells)
If you're pregnant or breastfeeding, talk to your doctor before starting a levothyroxine prescription, because it is unclear if it could have effects for unborn or breastfeeding babies.
Don't suddenly stop taking this medication without first consulting your doctor. They may recommend that you gradually reduce your dosage, rather than stop completely.
If you have any questions about the medication, you can speak to a doctor on Maple by registering for an account.
Doctors can prescribe many medications online.
Get levothyroxine (Synthroid) online with Maple.
Maple revolves around your needs and schedule. Connect with a doctor from anywhere in Canada 24/7.