Get a clopidogrel (Plavix) prescription online.
Are you looking to get clopidogrel (Plavix) online and don't want to see your doctor in person? You can get your medication prescribed online in minutes and delivered straight to your door. Please note that medications are prescribed at the doctor's discretion.
Get started now
How to get clopidogrel (Plavix) online in Canada with Maple.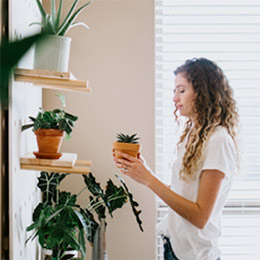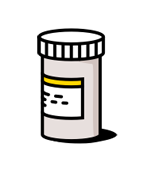 Request a doctor
How can we help you today?
headache
abdominal pain
prescription refill
skin problem
minor injury
diarrhea / constipation
other
First, choose your symptoms
Select your symptoms within the Maple app so the doctor can evaluate your needs.
Consultations start at $49 and include the prescriptions for clopidogrel (Plavix) if you and the doctor determine it's suitable for you.
For more information on our pricing, click here.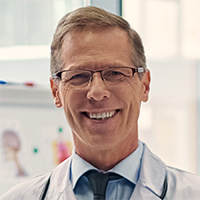 Dr. Bruce GibbonsGeneral Practitioner
You've been
matched with
Dr. Gibbons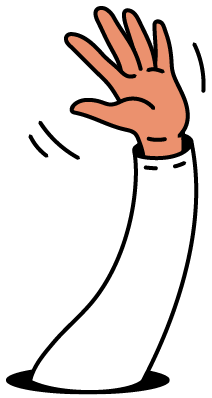 Next, you'll hear from the doctor
Once you've entered your symptoms, a doctor will review your case. You'll be speaking directly with the doctor over chat or video — whichever you feel more comfortable with.
If they're able to help, your visit will start; if they can't help, you'll be notified before your consultation begins and you won't be charged. You're only charged if you speak with a Maple doctor.
Hi David, here's the treatment I'm recommending for you:

Dr. Gibbons

Diagnosis for David:

Prescription refill - CAD

Dr. Gibbons has written you
a prescription:

Clopidogrel

75mg once daily

Accept prescription

Decline
You'll get a prescription right on Maple, so you can send it to any pharmacy for pickup, or you can have it shipped with free delivery.
Note: Maple is not a pharmaceutical manufacturer, nor are we an online pharmacy. This means you'll need to buy the medication from the pharmacy itself once you have your prescription.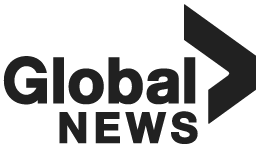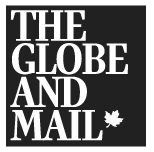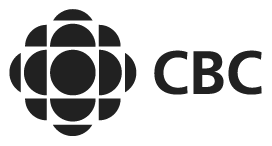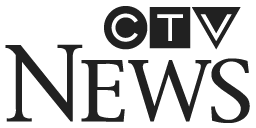 Frequently Asked Questions
What is clopidogrel (Plavix) and how does it work?
Clopidogrel (Plavix) is a preventative antiplatelet drug used to lower the chances of heart attacks or strokes, particularly in patients who have experienced circulatory issues in the past.
Plavix is also used to keep blood vessels open, and help prevent blood clots from forming. It does this by preventing platelets from sticking together in your bloodstream, and keeps blood flowing smoothly through your body. This also stops your blood from coagulating.
Clopidogrel prescriptions are sometimes given in combination with aspirin, to assist with treating new or worsening chest pain in patients.
What are the uses for clopidogrel (Plavix)?
Clopidogrel (Plavix) is usually given to people who have recently had a heart attack, a stroke or have circulation problems, such as peripheral vascular disease (blood circulation disease).
Plavix prescriptions may also be given in combination with aspirin to treat new or worsening chest pain in patients.
How do you use clopidogrel (Plavix)?
Clopidogrel prescriptions are given in the form of tablet or capsules, and taken by mouth. Usually, it's taken once a day, with or without food.
Dosage and frequency of use will depend on your medical condition and the length of your treatment. Always follow the directions and dosages prescribed by your doctor to avoid any unnecessary risks.
Sometimes Plavix prescriptions are given in combination with aspirin. Only take aspirin with Plavix if instructed by your doctor, since it can increase your risk of some side effects.
What are the side effects and risks of clopidogrel (Plavix)?
Common side effects while using clopidogrel (Plavix) include:
Easy bruising or bleeding
Stomach pain
Diarrhea
Constipation
Pale skin
Jaundice (skin turning yellow)
Headache
Fever
Weakness
Because clopidogrel prescriptions prevent your blood from coagulating (clotting), even minor injuries can become serious or life-threatening.
If you've been taking clopidogrel and have an injury that will not stop bleeding, you should contact your doctor right away or seek immediate medical attention.
Who should not take clopidogrel (Plavix)?
If you're considering getting a Plavix prescription, you should always talk to a doctor about your past medical history before starting your treatment.
You could be more likely to experience negative side effects from taking Plavix if you have:
A history of bleeding conditions (stomach ulcers, bleeding in your eyes/brain)
Experienced a recent serious injury or trauma, which is still healing
Liver disease
A blood disease like Hemophilia (unable to naturally form blood clots)
Also, clopidogrel should never be taken with alcohol, since it can increase your risk of stomach or intestinal bleeding.
You should always take extra care while shaving, brushing your teeth or performing any activity that could cause even minor bleeding.
Pregnant women should talk to their doctors if they are taking clopidogrel close to their due date. It's not harmful to the baby, but could cause additional bleeding in the mother during birth.
If you have any questions about the medication, you can speak to a doctor on Maple by registering for an account.
Doctors can prescribe many medications online.
Get clopidogrel (Plavix) online with Maple.
Maple revolves around your needs and schedule. Connect with a doctor from anywhere in Canada 24/7.