Get a metronidazole (Flagyl) prescription online.
Are you looking to get metronidazole (Flagyl) online? You can get your medication prescribed online in minutes and delivered straight to your door. 
Please note all prescriptions are given at the doctor's discretion. An assessment is required to determine if the treatment is right and safe for you. A prescription will only be provided after the doctor has deemed it appropriate.
Get started now
How to get metronidazole (Flagyl) online in Canada with Maple.
First, choose your symptoms
Select your symptoms within the Maple app so the doctor can evaluate your symptoms and condition. Enter as much information as possible so that the doctor can make a thorough assessment.
If you don't have employer / insurer coverage, fees may apply since many of our services aren't covered by provincial health plans. This is often because of our use of secure messaging and a national network of doctors and nurse practitioners.
Payment may be required, and will include the prescriptions for metronidazole (Flagyl) if the doctor deems it necessary.
 For more information on our pricing, click here.
Next, you'll hear from the doctor
Once you've entered your symptoms, a doctor or nurse practitioner will review your case. If they're able to help, your visit will start; if they can't help, you'll be notified before your consultation begins and you won't be charged. You're only charged if you speak with a Maple doctor.
Most often, you'll speak to your doctor or nurse practitioner over text, though they may request audio or video chat if it'll help with your diagnosis.
You'll get a prescription right on Maple, so you can send it to any pharmacy for pickup, or you can have it shipped with free delivery.
In some cases, a prescription won't be recommended by the doctor. They will let you know if this is the case. Doctors may also not be able to prescribe some medications in certain provinces or regions.
Note: Maple is not a pharmaceutical manufacturer, nor are we an online pharmacy. This means you'll need to buy the medication from the pharmacy itself once you have your prescription.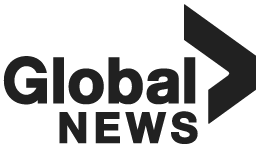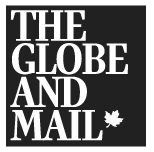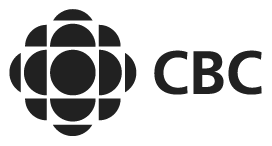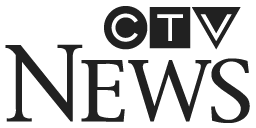 Frequently Asked Questions
What is metronidazole (Flagyl) and how does it work?
Metronidazole (Flagyl) is an antibiotic used to treat bacterial and parasitic infections. It works by preventing the growth of certain bacteria and parasites, such as Helicobacter pylori. It's also used to treat skin infections, lower respiratory tract infections such as pneumonia or lung abscesses, and in combination with other medications to treat stomach or intestinal ulcers.
While you won't notice effects immediately, the medication does start working within one to two hours of your first dose, and you'll be able to see gradual improvements after a few days.
You should never stop taking metronidazole early since this can cause your infection to come back. Even if you notice an improvement during the course of your treatment, you should always finish all of the medication prescribed to you.
What are the uses of metronidazole?
There are many reasons for a metronidazole prescription, though usually it involves treating an infection. Metronidazole can be used to treat bacterial infections of the skin, vagina, stomach and intestines, joints, and respiratory tract.
Common conditions requiring metronidazole treatment include chronic gastritis (inflammation of the stomach lining), bacterial vaginosis, trichomonas, and diverticulitis. For sexually transmitted infections, metronidazole and ciprofloxacin may be prescribed together.
If you're thinking about taking this medication, it's important to know it can't treat a vaginal yeast infection.
You aren't able to buy metronidazole without a prescription, however, a doctor on Maple can prescribe metronidazole online in Canada based on your consultation and at their discretion.
How do you use metronidazole?
Metronidazole can be administered in one of four methods:
Orally – taken by mouth, usually in the form of an oral suspension (liquid), capsules, or tablets
Intravenously – injected directly into the bloodstream via an IV
Topically – applied directly onto an infected area in the form of a cream, lotion, or gel
Vaginally – applied directly to the vagina, usually in the form of a cream or gel
Metronidazole prescriptions are typically given in the oral form.
A metronidazole prescription usually continues for seven to 10 days. You should always take metronidazole with food or milk to prevent stomach irritation. It's also important that you take the medication until your prescription is complete, even if you start feeling better.
Always talk to a doctor before taking metronidazole to make sure you're taking the correct dosage.
What are the side effects and risks of metronidazole (Flagyl)?
Common side effects include:
Metallic taste
Eye pain
Numbness, burning sensations, or tingling in hands and feet
Depression
Dizziness or lack of coordination
Headache
Nausea
Seizures
Diarrhea
Skin rash/hives
Nasal congestion or runny nose
Sore throat
Bacterial infections
Vaginitis
If you begin showing signs of any of these side effects, notify your doctor to make sure it's safe to continue taking your metronidazole prescription.
Who should not take metronidazole?
Before you consider getting a metronidazole prescription online, be sure to talk to your doctor if you've ever had:
Nervous system diseases or a nerve disorder
A fungal infection anywhere in your body
A blood cell disorder such as anemia or low white blood cell counts
Liver or kidney disease
A stomach or intestinal disease such as Crohn's
Disease
Cockayne Syndrome
Hypoadrenalism
Hypothyroidism
These pre-existing conditions could affect how metronidazole will function and how likely you are to have adverse side effects.
What happens if I miss a dose of metronidazole?
If you've missed a dose of metronidazole, take the prescribed amount as soon as you remember, unless it's close to the time of your next dose. If it's close to the time of your next dose, simply take the next dose as prescribed — never double your dose.
Can you drink on metronidazole?
No, you can't drink while on metronidazole. Doing so can cause nausea, abdominal cramps, vomiting, and an irregular heartbeat. You also shouldn't drink alcohol 24 hours after stopping metronidazole. It's safe to drink alcohol only 48 hours after completing your entire course of medication.
What should I avoid while taking metronidazole?
Medications and products you should avoid while taking metronidazole include but aren't limited to:
Alcoholic beverages
Any medications or products that contain propylene glycol
Disulfiram (Antabuse)
Anticoagulants
You'll need to discuss any medication you're taking with a doctor to ensure metronidazole is safe for you. It's also important to speak to your doctor about any allergies you may have to avoid an allergic reaction to metronidazole.
Can I take metronidazole while pregnant?
Yes, you can use metronidazole while you're pregnant or breastfeeding unless directed otherwise by your doctor. There's also no conclusive evidence to suggest that taking this medication while trying to conceive reduces fertility in men or women.
Can I take metronidazole and ciprofloxacin together?
Yes, metronidazole and ciprofloxacin may be taken together as prescribed by your doctor. You can't get metronidazole over the counter and Canada nor can you get ciprofloxacin without a prescription, and will need medical advice about how to take them together. However, these two drugs can both be prescribed to fight off an infection.
What is Maple?
Maple connects you with doctors and other healthcare providers online via text, audio, or video. After you log in to your Maple account, you can request an online consultation.
Consultations work similarly to in-person appointments — the doctor can examine you as needed, ask questions about your symptoms, go through your health history, and determine if metronidazole is right for you. If they think your condition is more serious, they may tell you to see a doctor for an in-person appointment.
Once you talk to a doctor on Maple and they determine a prescription for metronidazole online is right for you, they can order metronidazole from your local pharmacy. You'll then have the option of sending the prescription to the pharmacy or you can get it delivered within one to two business days at no extra cost.
Doctors can prescribe many medications online.
Get metronidazole (Flagyl) online with Maple.
Maple revolves around your needs and schedule. Connect with a doctor from anywhere in Canada 24/7.