Get a levetiracetam (Keppra) prescription online.
Are you looking to get levetiracetam (Keppra) online? You can get your medication prescribed online in minutes and delivered straight to your door. 
Please note all prescriptions are given at the doctor's discretion. An assessment is required to determine if the treatment is right and safe for you. A prescription will only be provided after the doctor has deemed it appropriate.
Get started now
How to get levetiracetam (Keppra) online in Canada with Maple.
First, choose your symptoms
Select your symptoms within the Maple app so the doctor can evaluate your symptoms and condition. Enter as much information as possible so that the doctor can make a thorough assessment.
If you don't have employer / insurer coverage, fees may apply since many of our services aren't covered by provincial health plans. This is often because of our use of secure messaging and a national network of doctors and nurse practitioners.
Payment may be required, and will include the prescriptions for levetiracetam (Keppra) if the doctor deems it necessary.
 For more information on our pricing, click here.
Next, you'll hear from the doctor
Once you've entered your symptoms, a doctor or nurse practitioner will review your case. If they're able to help, your visit will start; if they can't help, you'll be notified before your consultation begins and you won't be charged. You're only charged if you speak with a Maple doctor.
Most often, you'll speak to your doctor or nurse practitioner over text, though they may request audio or video chat if it'll help with your diagnosis.
You'll get a prescription right on Maple, so you can send it to any pharmacy for pickup, or you can have it shipped with free delivery.
In some cases, a prescription won't be recommended by the doctor. They will let you know if this is the case. Doctors may also not be able to prescribe some medications in certain provinces or regions.
Note: Maple is not a pharmaceutical manufacturer, nor are we an online pharmacy. This means you'll need to buy the medication from the pharmacy itself once you have your prescription.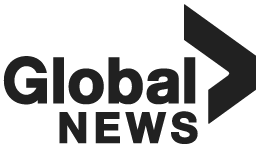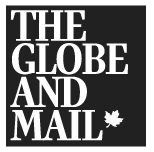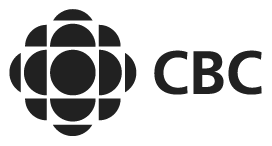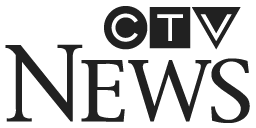 Frequently Asked Questions
What is levetiracetam (Keppra) and how does it work?
Levetiracetam (Keppra) is a medication belonging to the class of drugs known as anticonvulsants.
A levetiracetam prescription works by affecting the transmission of nerve signals to the brain, which is believed to trigger seizures.
What are the uses for levetiracetam (Keppra)?
Typically, a Keppra prescription is used to treat and prevent seizures caused by epilepsy.
Sometimes, this medication is used in combination with other antiepileptic medications in order to function most effectively.
How do you use levetiracetam (Keppra)?
A levetiracetam prescription is available as a tablet, a delayed-release tablet, a tablet to be used with an oral suspension liquid, or as a pre-mixed oral suspension liquid. These are all to be taken orally.
Dosage and frequency of use will depend on the severity and frequency of your seizures, as well as recommendations from your doctor based on what other medications, if any, are being used alongside your Keppra prescription.
This medication is usually taken twice daily, with or without food; except for the extended-release tablet, which is typically taken once daily.
Always follow your dosage and frequency of use prescribed by your doctor, because taking more or less than your recommended dosage could increase your risk of negative side effects.
Don't stop taking your levetiracetam prescription without first consulting with your doctor. Abruptly stopping this medication, without gradually decreasing dosage, could cause seizures to worsen.
In some severe or emergency cases, levetiracetam can be given as an injection. This wouldn't normally be prescribed for use at home and would be administered by a licensed health professional at a registered medical facility.
What are the side effects and risks of levetiracetam (Keppra)?
There are some symptoms which may appear during the first 4 weeks of taking a levetiracetam prescription, including:
Weakness

Drowsiness

Unusual fatigue

Dizziness

Decrease in appetite
These symptoms should lessen or stop as your body adjusts to the medication.
You should consult your doctor immediately if you begin to experience:
Signs of anemia (severe fatigue, pale skin, increased heart rate or breathing patterns, increased bruising or bleeding)

Severe mood swings

Signs of infection (fever, persistent sore throat, chills)

Loss of coordination

Signs of depression
A small percentage of patients who take a Keppra prescription may experience depression or suicidal thoughts. Talk to your doctor immediately if you begin to experience these symptoms, so the doctor can help you monitor them.
Additionally, this medication can cause a rash as a common symptom, which is also a symptom of a much more serious reaction. Tell your doctor immediately if you begin to experience any kind of rash.
In very rare cases, a serious allergic reaction could occur while taking a Keppra prescription. Seek immediate medical attention if you begin to experience:
Itching or swelling of the throat, tongue or face

Difficulty breathing

Severe dizziness
Children could be more susceptible to the mood altering side effects of this medication. Very young children (under 4) could also be more likely to see an increase in their blood pressure.
Older adults could be more likely to be susceptible to certain side effects of this medication, such as loss of coordination, dizziness or drowsiness.
Who should not take levetiracetam (Keppra)?
If you've ever had kidney disease or a history of mental issues (depression, suicidal thoughts) you could be at a high risk for additional negative side effects.
There are a large number of other drugs that can interact with Keppra, and in some cases this may worsen the side effects that you experience. Talk to your doctor before starting a Keppra prescription if you're going to be taking any of the following substances:
Azelastine

Tricyclic antidepressants (ie. amitriptyline, clomipramine, desipramine, trimipramine)

Brimonidine

Entacapone

Mefloquine

Buprenorphine

Thalidomide

Nabilone

Antipsychotics (ie. chlorpromazine, clozapine, haloperidol, olanzapine, quetiapine, risperidone)

Barbiturates (ie. butalbital, pentobarbital, phenobarbital)

Olopatadine

Narcotic pain relievers (ie. codeine, fentanyl, hydrocodone, morphine, oxycodone)

Muscle relaxants (ie. baclofen, cyclobenzaprine, methocarbamol, orphenadrine)

Antihistamines (ie. cetirizine, doxylamine, diphenhydramine, hydroxyzine, loratadine)

Buspirone

Chloral hydrate

Benzodiazepines (ie. alprazolam, diazepam, lorazepam)

Scopolamine

Tapentadol

Seizure medications ie. carbamazepine, clobazam, phenytoin, primidone, topiramate, valproic acid, zonisamide)

Tramadol

Zopiclone

Selective serotonin reuptake inhibitors (SSRIs; i.e. citalopram, fluoxetine, paroxetine, sertraline)

Suvorexant

Clonidine

Efavirenz

Methotrexate

Mirtazapine

Dimenhydrinate

Kava kava

Orlistat

Narcotic pain relievers (ie. codeine, fentanyl, hydrocodone, morphine, oxycodone)

Rotigotine

Pramipexole

Ropinirole

Tolcapone

Sodium oxybate

Zolpidem

General anesthetics

Cannabis

Alcohol
This medication can cause dizziness or drowsiness, so you shouldn't take a levetiracetam prescription if you're planning to perform activities that require alertness (driving, operating machinery, etc.). This is especially pertinent during the first 4 weeks of taking Keppra.
Women who are pregnant or breastfeeding should only take this medication when absolutely necessary, as it could be harmful to an unborn child and it can pass through breast milk.
However, because untreated seizures can also be harmful to a pregnant woman and her child, if you are taking a Keppra prescription, don't stop the prescription without first consulting your doctor.
Doctors can prescribe many medications online.
Get levetiracetam (Keppra) online with Maple.
Maple revolves around your needs and schedule. Connect with a doctor from anywhere in Canada 24/7.