Get a vardenafil (Levitra) prescription online.
Are you looking to get vardenafil (Levitra) online? You can get your medication prescribed online in minutes and delivered straight to your door. 
Please note all prescriptions are given at the doctor's discretion. An assessment is required to determine if the treatment is right and safe for you. A prescription will only be provided after the doctor has deemed it appropriate.
Get started now
How to get vardenafil (Levitra) online in Canada with Maple.
First, choose your symptoms
Select your symptoms within the Maple app so the doctor can evaluate your symptoms and condition. Enter as much information as possible so that the doctor can make a thorough assessment.
If you don't have employer / insurer coverage, fees may apply since many of our services aren't covered by provincial health plans. This is often because of our use of secure messaging and a national network of doctors and nurse practitioners.
Payment may be required, and will include the prescriptions for vardenafil (Levitra) if the doctor deems it necessary.
 For more information on our pricing, click here.
Next, you'll hear from the doctor
Once you've entered your symptoms, a doctor or nurse practitioner will review your case. If they're able to help, your visit will start; if they can't help, you'll be notified before your consultation begins and you won't be charged. You're only charged if you speak with a Maple doctor.
Most often, you'll speak to your doctor or nurse practitioner over text, though they may request audio or video chat if it'll help with your diagnosis.
You'll get a prescription right on Maple, so you can send it to any pharmacy for pickup, or you can have it shipped with free delivery.
In some cases, a prescription won't be recommended by the doctor. They will let you know if this is the case. Doctors may also not be able to prescribe some medications in certain provinces or regions.
Note: Maple is not a pharmaceutical manufacturer, nor are we an online pharmacy. This means you'll need to buy the medication from the pharmacy itself once you have your prescription.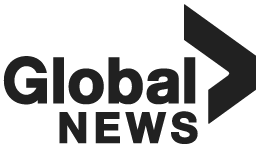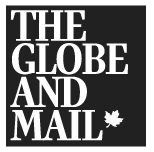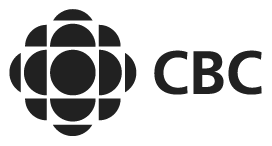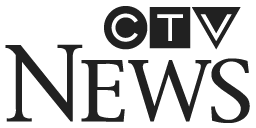 Frequently Asked Questions
What is vardenafil (Levitra) and how does it work?
Vardenafil is a medication belonging to the family of drugs known as phosphodiesterase 5 (PDE5) inhibitors.
Medication can help patients by relaxing the muscles of blood vessels in specific areas of the body (usually the penis), allowing for increased blood flow.
What are the uses for vardenafil (Levitra)?
Erectile dysfunction is a condition that can be treated by medication. If a doctor on Maple deems it necessary, a prescription for vardenafil can be provided. 
Medication can require the penis to be stimulated, such as during the act of sexual intercourse, for an erection to form.
How do you use vardenafil (Levitra)?
If you've been given a vardenafil prescription online, it'll only be available as either a tablet to be swallowed or as a disintegrating tablet to be dissolved orally.
Dosage and frequency of use will depend on your specific needs, and the recommendations of the doctor. This medication can be taken with or without food.
Never exceed your recommended dosage, as it could increase your risk of adverse side effects.
What are the side effects and risks of vardenafil (Levitra)?
The most common side effects caused by Levitra include:
Sneezing
Stuffy nose
Warmth or redness in the face, neck, arms or upper chest.
Some less common side effects also include:
Diarrhea
Bloody nose
Back or neck pain
Changes in vision
Burning, itching or tingling sensations
Fever
Heartburn
Sore throat or cough
Sore stomach or tender stomach area
Abnormal ejaculation
Some side effects of a vardenafil prescription may be a sign that you need additional medical attention. Talk to a doctor immediately if you start to experience:
Chest pain, tightness or heaviness
Blindness or loss of vision
Difficulty breathing
Confusion
Severe dizziness or headache
Irregular or racing heartbeat
Sweating or chills
Hives or skin rash
Unusual fatigue, faintness or light-headedness
Swelling in the eyes or eye pain
Severe nausea or vomiting
Priapism (for which patients are typically directed to present to the ER)
Who should not take vardenafil (Levitra)?
Even if you've been given a Levitra prescription online, be sure to talk to your doctor if you've ever experienced:
A stomach ulcer
Hearing problems
Vision problems or vision loss
A bleeding disorder (i.e. hemophilia)
A blood disorder (i.e sickle cell anemia, multiple myeloma or leukemia)
Seizures
Heart attack, stroke or congestive heart failure
Liver or kidney disease (or if you're on dialysis)
Low or high blood pressure
Peyronie's Disease (a physical deformity of the penis)
An eye disorder
Priapism (An erection that is either painful or lasts more than 4 hours, for which patients are typically directed to present to the ER)
Long QT Syndrome (an inherited disorder of the heart)
Heart disease or heart rhythm problems
You shouldn't take a Levitra prescription if you're also taking a nitrate drug for heart problems or chronic chest pain, as this could lead to a sudden, dangerous drop in blood pressure.
This drug should never be taken by men under the age of 18 or women, as the effects are unclear and potentially dangerous.
In some less common cases, vardenafil has been known to decrease blood flow to the optic nerve of the eye, which can cause sudden vision loss. This is rare, but people who've had heart disease, diabetes, high cholesterol, high blood pressure, a history of smoking, are over 50 years old or have a pre-existing eye condition are more likely to experience this symptom.
If you have any questions about the medication, you can speak to a doctor on Maple by registering for an account.
Doctors can prescribe many medications online.
Get vardenafil (Levitra) online with Maple.
Maple revolves around your needs and schedule. Connect with a doctor from anywhere in Canada 24/7.