Get a ciprofloxacin prescription online.
Are you looking to get ciprofloxacin online? You can get your medication prescribed online in minutes and delivered straight to your door. 
Please note all prescriptions are given at the doctor's discretion. An assessment is required to determine if the treatment is right and safe for you. A prescription will only be provided after the doctor has deemed it appropriate.
Get started now
How to get ciprofloxacin online in Canada with Maple.
First, choose your symptoms
Bacterial infections requiring antibiotic therapy are fairly common but should be dealt with quickly to avoid worsening and spreading of infection.
If you don't have employer / insurer coverage, fees may apply since many of our services aren't covered by provincial health plans. This is often because of our use of secure messaging and a national network of doctors and nurse practitioners.
Payment may be required, and will include the prescriptions for ciprofloxacin if the doctor deems it necessary.
 For more information on our pricing, click here.
Next, you'll hear from the doctor
Once you've entered your symptoms, a doctor or nurse practitioner will review your case. If they're able to help, your visit will start; if they can't help, you'll be notified before your consultation begins and you won't be charged. You're only charged if you speak with a Maple doctor.
Most often, you'll speak to your doctor or nurse practitioner over text, though they may request audio or video chat if it'll help with your diagnosis.
You'll get a prescription right on Maple, so you can send it to any pharmacy for pickup, or you can have it shipped with free delivery.
In some cases, a prescription won't be recommended by the doctor. They will let you know if this is the case. Doctors may also not be able to prescribe some medications in certain provinces or regions.
Note: Maple is not a pharmaceutical manufacturer, nor are we an online pharmacy. This means you'll need to buy the medication from the pharmacy itself once you have your prescription.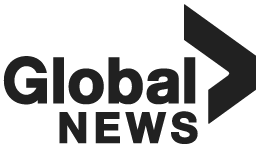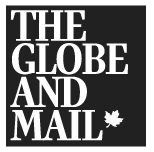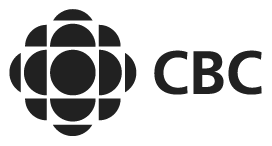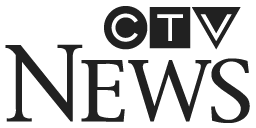 Frequently Asked Questions
What is ciprofloxacin and how does it work?
Ciprofloxacin is an antibiotic used to treat various bacterial infections. It does so by stopping the growth of the bacteria. It will not help with viral infections, such as the common cold.
What are the uses of ciprofloxacin?
Ciprofloxacin is used to treat bacterial infections. This can include, but not limited to, urinary tract infections, gastrointestinal infections, strep throat, ear infections, endocarditis, pneumonia, or joint infections.
How do you use ciprofloxacin?
Ciprofloxacin should be taken as prescribed by a doctor. Typically, it is taken twice a day with or without food. Shake the bottle well before taking your dose and use the provided measuring cup to carefully measure your dose. Do not use a household spoon or chew the liquid suspension. It may bind with certain products, so take it 2 hours before or 6 hours after consuming those items. The leaflet provided with your prescription will detail these products (or discuss with your pharmacist).
What are the side effects and risks of ciprofloxacin?
Ciprofloxacin may cause:
Nausea
Diarrhea
Dizziness/lightheadedness
Headache
Trouble sleeping
Additionally, if you experience any more severe side effects, such as excessive bruising, dark or red/pink urine, signs of liver problems, severe dizziness, joint or tendon pain,or irregular heartbeats, it is important to speak to a doctor as soon as possible. Prolonged use can result in oral thrush or yeast infections. Rarely ciprofloxacin can cause a severe intestinal condition (Clostridium difficile-associated diarrhea), which can cause persistent diarrhea, abdominal cramping/pain, and blood or mucus in your stool. It can occur during or months after treatment.
Who should not take ciprofloxacin?
Ciprofloxacin may contain active ingredients to which you may be allergic, but serious reactions are rare. If you have a history of diabetes, some organ transplants, heart problems, kidney disease, mental/mood disorders, certain genetic conditions, or tendon ruptures, you may not be the best candidate for this medication.
If you have any questions about the medication, you can speak to a doctor on Maple by registering for an account.
Does ciprofloxacin expire?
Ciprofloxacin does expire. Like most antibiotics, it's recommended to consider the medication expired one year from when it's dispensed by a pharmacy. Taking expired ciprofloxacin isn't dangerous, but it could lose some of its potency and may not be as effective. If your ciprofloxacin prescription has expired, take the remainder to any medication take-back program and talk to your doctor about a new prescription, if you believe it's needed. Note: it's very important that you take your full course of antibiotics as instructed. Don't save the remainder of your prescription for your next illness if you begin to feel better part way through your course of medication.
Doctors can prescribe many medications online.
Get ciprofloxacin online with Maple.
Maple revolves around your needs and schedule. Connect with a doctor from anywhere in Canada 24/7.