Get an atenolol (Tenormin) prescription online.
Are you looking to get atenolol (Tenormin) online? You can get your medication prescribed online in minutes and delivered straight to your door. Please note that medications will only be prescribed if the doctor feels it is appropriate and safe for you.
Get started now
How to get atenolol (Tenormin) online in Canada with Maple.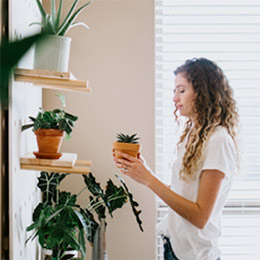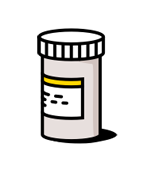 Request a doctor
How can we help you today?
headache
abdominal pain
Prescription refill - high blood pressure
skin problem
minor injury
diarrhea / constipation
other
First, choose your symptoms
Select your symptoms within the Maple app so the doctor can evaluate your symptoms and condition. Enter as much information as possible so that the doctor can make a thorough assessment.
Consultations start at $49 and include the prescriptions for atenolol (Tenormin) if the doctor determine it's suitable for you. In some cases, a prescription won't be recommended by the doctor. They will let you know if this is the case.
For more information on our pricing, click here.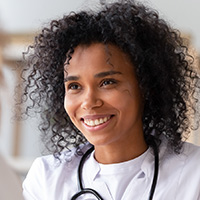 Dr. Lanelle PalmerGeneral Practitioner
You've been
matched with
Dr. Lanelle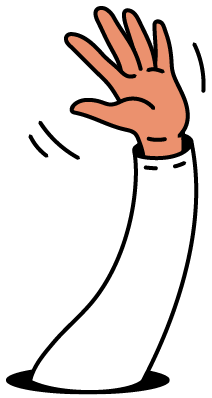 Next, you'll hear from the doctor
Once you've entered your symptoms, a doctor will review your case. If they're able to help, your visit will start; if they can't help, you'll be notified before your consultation begins and you won't be charged. You're only charged if you speak with a Maple doctor.
You'll speak to your doctor directly with them over chat or video — whichever you feel more comfortable with. Note that some prescriptions may require a video assessment.
Hi David, here's the treatment I'm recommending for you:

Dr. Lanelle

Diagnosis for David:

Hypertension

Dr. Lanelle has written you
a prescription:

Atenolol

50mg once daily

Accept prescription

Decline
You'll get a prescription right on Maple, so you can send it to any pharmacy for pickup, or you can have it shipped with free delivery.
Note: Maple is not a pharmaceutical manufacturer, nor are we an online pharmacy. This means you'll need to buy the medication from the pharmacy itself once you have your prescription.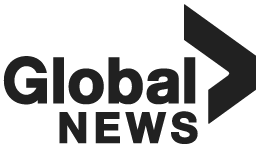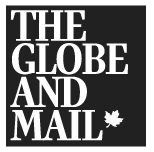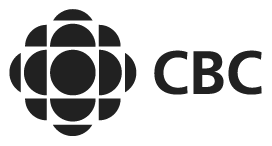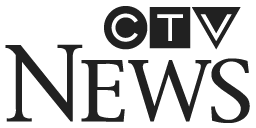 Frequently Asked Questions
What is atenolol (Tenormin) and how does it work?
Atenolol (Tenormin) is a medication used to help improve heart health and blood flow through the circulatory system (arteries and veins).
Atenolol is a beta-blocker, which means that it prevents stimulation of adrenergic receptors (cell surface glycoproteins that bind to chemicals like epinephrine) in the heart.
This helps protect you from dangerous or unpleasant cardiac issues by blocking certain natural chemicals like epinephrine from affecting your heart and blood vessels.
A Tenormin prescription is also sometimes given with other medications to help treat hypertension (high blood pressure).
What are the uses for atenolol (Tenormin)?
Most frequently, atenolol is used to treat high blood pressure and reduce symptoms caused by angina (chest pain) in patients.
Lowering blood pressure helps reduce the risks of strokes, heart attacks and kidney problems in high-risk patients.
An atenolol prescription is also commonly used to help reduce the risk of death after a heart attack.
How do you use atenolol (Tenormin)?
An atenolol prescription given by a doctor online will always be taken orally.
Dosage strength and frequency will depend on your existing conditions and your doctor's recommendations. Always follow your prescription instructions and never take more than your prescribed dose, because overdosing can be life-threatening.
Tenormin is also sometimes given intravenously, but only by a medical professional at a health care facility. It wouldn't be prescribed for use this way at home.
What are the side effects and risks of atenolol (Tenormin)?
Common side effects while using atenolol (Tenormin) include:
Dizziness
Light-headedness
Exhaustion
Nausea
Anxiety
Cold hands or feet
Blurred vision
Confusion
Difficulty breathing
Sweating
Tightness in chest
Chills or cold sweats
Also, atenolol prescriptions can cause heart failure in some people. Contact your doctor immediately if you start to experience:
Severe chest pain
Raised or dilated neck veins
Irregular heartbeat
Shortness of breath
Extreme fatigue
Swelling in your face, hands or feet
Sudden, unexplained weight gain.
Who should not take atenolol (Tenormin)?
Before starting a Tenormin prescription, talk to your doctor if you've ever experienced:
Heart rhythm problems (slow or irregular heartbeat)
Breathing problems (asthma, chronic bronchitis, emphysema)
Blood circulation issues (blood clots, Raynaud's disease)
Kidney disease
Heart failure
Taking atenolol could affect your blood sugar, so if you're diabetic it could have an impact on how your other medications function.
Pregnant women shouldn't take atenolol, since it could be harmful to an unborn baby.
In some cases, atenolol prescriptions can make you feel less alert or even drowsy. If this happens, don't drive or operate machinery, because your reaction time could be lowered.
If you have any questions about the medication, you can speak to a doctor on Maple by registering for an account.
Doctors can prescribe many medications online.
Get atenolol (Tenormin) online with Maple.
Maple revolves around your needs and schedule. Connect with a doctor from anywhere in Canada 24/7.