Get a lamotrigine (Lamictal) prescription online.
Are you looking to get lamotrigine (Lamictal) online? You can get your medication prescribed online in minutes and delivered straight to your door. 
Please note all prescriptions are given at the doctor's discretion. An assessment is required to determine if the treatment is right and safe for you. A prescription will only be provided after the doctor has deemed it appropriate.
Get started now
How to get lamotrigine (Lamictal) online in Canada with Maple.
First, choose your symptoms
Select your symptoms within the Maple app so the doctor can evaluate your symptoms and condition. Enter as much information as possible so that the doctor can make a thorough assessment.
If you don't have employer / insurer coverage, fees may apply since many of our services aren't covered by provincial health plans. This is often because of our use of secure messaging and a national network of doctors and nurse practitioners.
Payment may be required, and will include the prescriptions for lamotrigine (Lamictal) if the doctor deems it necessary.
 For more information on our pricing, click here.
Next, you'll hear from the doctor
Once you've entered your symptoms, a doctor or nurse practitioner will review your case. If they're able to help, your visit will start; if they can't help, you'll be notified before your consultation begins and you won't be charged. You're only charged if you speak with a Maple doctor.
Most often, you'll speak to your doctor or nurse practitioner over text, though they may request audio or video chat if it'll help with your diagnosis.
You'll get a prescription right on Maple, so you can send it to any pharmacy for pickup, or you can have it shipped with free delivery.
In some cases, a prescription won't be recommended by the doctor. They will let you know if this is the case. Doctors may also not be able to prescribe some medications in certain provinces or regions.
Note: Maple is not a pharmaceutical manufacturer, nor are we an online pharmacy. This means you'll need to buy the medication from the pharmacy itself once you have your prescription.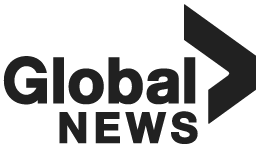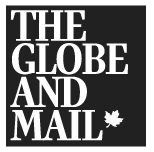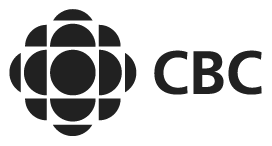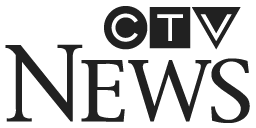 Frequently Asked Questions
What is lamotrigine (Lamictal) and how does it work?
Lamotrigine (Lamictal) is a medication belonging to the anticonvulsant or antiepileptic family of drugs. A lamotrigine prescription works by slowing down electrical signals from the brain which trigger seizures. It's also believed to help balance the natural chemicals within the brain.
What are the uses for lamotrigine (Lamictal)?
Most commonly, a Lamictal prescription is used to help control and prevent seizures.
As well, in some cases, a lamotrigine prescription can be given to help reduce extreme mood swings in adults with bipolar disorder.
How do you use lamotrigine (Lamictal)?
A Lamictal prescription is available as a tablet, an extended-release tablet, a chewable tablet or as a dissolvable tablet. All of these are to be taken orally. 
Instructions for consumption will be provided with your prescription, but all tablet forms can be taken with or without food. Only use whole tablets and never take more than your prescribed dosage, as it could increase your risks of negative side effects.
This medication dosage will need to be increased slowly over a period of time, and it could take months to find a dosage that is most effective for your needs. 
Don't stop taking a lamotrigine prescription without first consulting with your doctor. Some conditions or side effects could worsen if the prescription is abruptly stopped. A doctor will usually gradually reduce the prescribed dosage to help minimize this. 
What are the side effects and risks of lamotrigine (Lamictal)?
Common side effects from taking a Lamictal prescription include:
Changes in coordination

Headache

Dizziness

Drowsiness

Nausea

Vomiting

Skin rash

Difficulty sleeping

Weight gain

Nasal congestion
These aren't a cause for alarm, but your doctor should be notified if they persist.
However, in some rare cases, serious side effects may occur. These include:
Unusual bruising or bleeding

Fainting

Racing or irregular heartbeat

Muscle pain or tenderness

Signs of kidney problems (changes in urine volume, colour or frequency)

Vision problems

Severely stiff neck

Confusion

Tremor

Rashs on skin

Uncontrolled movements of muscles in legs, arms, face, neck, etc

Thoughts of self harm or suicide
If you begin to experience any of these side effects, you should seek immediate medical attention.
Additionally, some patients taking a lamotrigine prescription may begin to experience depression, severe changes in mood or suicidal thoughts. Talk to your doctor immediately if you believe you're experiencing these side effects, so the doctor can help you monitor and manage these feelings.
Who should not take lamotrigine (Lamictal)?
This drug is not approved for use in children under the age of 2, because it severely increases their risks of negative side effects.
Talk to your doctor before starting a Lamictal prescription if you've ever experienced:
Kidney disease

Liver disease

A heart rhythm disorder
These conditions could increase your risk of experiencing negative side effects while taking a lamotrigine prescription.
Because this medication can cause dizziness or drowsiness, those who are performing tasks that require alertness (driving, operating machinery) shouldn't use Lamictal. Drinking alcohol or using cannabis while taking this medication will also increase these symptoms.
Certain types of birth control (pills, patches, implants and injections) won't work while taking this medication. Patients using these methods shouldn't take a Lamictal prescription without first discussing birth control alternatives with their doctor. 
This medication can be harmful to unborn children, so it shouldn't be taken by pregnant women unless absolutely necessary. If you're breastfeeding, talk to your doctor about any potential risks for your nursing child, because lamotrigine can pass through breast milk.
However, untreated seizures can be harmful to both parent and child. Be sure to talk to your doctor before stopping this medication, because abruptly stopping the prescription could have negative side effects.
Doctors can prescribe many medications online.
Get lamotrigine (Lamictal) online with Maple.
Maple revolves around your needs and schedule. Connect with a doctor from anywhere in Canada 24/7.