Get a famciclovir (Famvir) prescription online.
Are you looking to get famciclovir (Famvir) online? You can get your medication prescribed online in minutes and delivered straight to your door. 
Please note all prescriptions are given at the doctor's discretion. An assessment is required to determine if the treatment is right and safe for you. A prescription will only be provided after the doctor has deemed it appropriate.
Get started now
How to get famciclovir (Famvir) online in Canada with Maple.
First, choose your symptoms
Select your symptoms within the Maple app so the doctor can evaluate your symptoms and condition. Enter as much information as possible so that the doctor can make a thorough assessment.
If you don't have employer / insurer coverage, fees may apply since many of our services aren't covered by provincial health plans. This is often because of our use of secure messaging and a national network of doctors and nurse practitioners.
Payment may be required, and will include the prescriptions for famciclovir (Famvir) if the doctor deems it necessary.
 For more information on our pricing, click here.
Next, you'll hear from the doctor
Once you've entered your symptoms, a doctor or nurse practitioner will review your case. If they're able to help, your visit will start; if they can't help, you'll be notified before your consultation begins and you won't be charged. You're only charged if you speak with a Maple doctor.
Most often, you'll speak to your doctor or nurse practitioner over text, though they may request audio or video chat if it'll help with your diagnosis.
You'll get a prescription right on Maple, so you can send it to any pharmacy for pickup, or you can have it shipped with free delivery.
In some cases, a prescription won't be recommended by the doctor. They will let you know if this is the case. Doctors may also not be able to prescribe some medications in certain provinces or regions.
Note: Maple is not a pharmaceutical manufacturer, nor are we an online pharmacy. This means you'll need to buy the medication from the pharmacy itself once you have your prescription.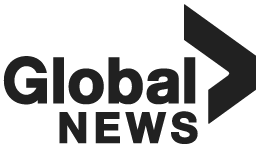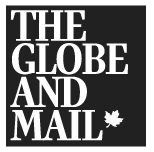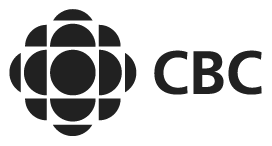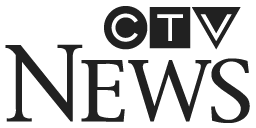 Frequently Asked Questions
What is famciclovir (Famvir) and how does it work?
Famciclovir (Famvir) is an antiviral drug, which is often used to treat certain types of viral infections. 
A famciclovir prescription works by halting the spread of the herpes virus through the body. This can help decrease the spread of herpes, as well as reduce negative symptoms. 
However, a Famvir prescription will not cure herpes infections and may not stop the herpes virus from spreading to other people.
What are the uses for famciclovir (Famvir)?
Typically, if you've spoken with a doctor from Maple, and they've given you an online famciclovir prescription, it would be used to treat shingles caused by varicella. 
At some point in their lives, most people will experience a disease called varicella (also known as chickenpox). After it's been contracted, the disease lays dormant in the basal root ganglia within the brain, until it can be reactivated later when the immune system is weakened or compromised. 
After it's been reactivated, the disease is now known as Zoster (also called shingles). This reactivated form of the disease is considered a form of the herpes virus, which is why it's also known as Herpes Zoster.
As well, a famciclovir prescription is sometimes used to treat outbreaks of the herpes simplex virus by reducing symptoms, such as:
Genital herpes

Sores around the anus

Cold sores around the mouth
For patients who regularly experience herpes outbreaks, a prescription of Famvir may be used to help reduce the number of future outbreaks. Also, it can help reduce the amount of time that pain lingers in areas after the sores heal.
How do you use famciclovir (Famvir)?
If you've been given an online Famvir prescription after meeting with a doctor from Maple, it will only be available as a tablet to be taken orally. 
This medication can be taken with or without food.
Dosage and frequency of use vary for different patients and will depend on recommendations from your doctor, as well the severity of your outbreaks. 
Always finish the full course of your Famvir prescription to ensure it's as effective as possible. Never exceed your prescribed dosage
What are the side effects and risks of famciclovir (Famvir)?
ommon side effects to a famciclovir prescription include:
Headache

Diarrhea 

Nausea or stomach pain

Cramping
In addition to these side effects, if you've been given a prescription for famciclovir online and you begin to experience any of the following symptoms, talk to your doctor immediately:
Severe mental or mood changes (agitation, confusion or hallucinations)

Severe drowsiness

Signs of kidney issues (changes in colour, frequency or amount of urine)

Yellowing of the eyes and skin

Easy bleeding or bruising
These are serious side effects and should be reported to your doctor as soon as possible. 
As well, in some rare cases, an allergic reaction can occur with this medication. Seek immediate medical attention if you begin to experience:
Severe dizziness

Itching or swelling (especially of the face, mouth and throat)

Rashes, hives or blisters

Difficulty breathing
Who should not take famciclovir (Famvir)?
Patients who have a history of kidney problems should be cautious about taking a Famvir prescription and should talk to their doctor about possible risks.
This medication does contain lactose, and can cause additional negative side effects for patients who have severe lactase deficiency, galactose intolerance or glucose-galactose malabsorption. Patients experiencing these conditions need to talk to their doctor before starting a famciclovir prescription to discuss possible alternatives.
Pregnant women shouldn't take this medication unless absolutely necessary and after discussing the risks and benefits with your doctor. It's currently unclear whether a famciclovir prescription passes through breast milk and could cause undesirable effects on nursing children. 
Older adults may be more susceptible to the negative side effects associated with this medication. Also, because it can cause dizziness and drowsiness, it's recommended to avoid consuming alcohol or cannabis while taking this medication, as it could enhance those negative side effects.
Doctors can prescribe many medications online.
Get famciclovir (Famvir) online with Maple.
Maple revolves around your needs and schedule. Connect with a doctor from anywhere in Canada 24/7.