Get a dutasteride (Avodart) prescription online.
Are you looking to get dutasteride (Avodart) online? You can get your medication prescribed online in minutes and delivered straight to your door. 
Please note all prescriptions are given at the doctor's discretion. An assessment is required to determine if the treatment is right and safe for you. A prescription will only be provided after the doctor has deemed it appropriate.
Get started now
How to get dutasteride (Avodart) online in Canada with Maple.
First, choose your symptoms
Select your symptoms within the Maple app so the doctor can evaluate your symptoms and condition. Enter as much information as possible so that the doctor can make a thorough assessment.
If you don't have employer / insurer coverage, fees may apply since many of our services aren't covered by provincial health plans. This is often because of our use of secure messaging and a national network of doctors and nurse practitioners.
Payment may be required, and will include the prescriptions for dutasteride (Avodart) if the doctor deems it necessary.
 For more information on our pricing, click here.
Next, you'll hear from the doctor
Once you've entered your symptoms, a doctor or nurse practitioner will review your case. If they're able to help, your visit will start; if they can't help, you'll be notified before your consultation begins and you won't be charged. You're only charged if you speak with a Maple doctor.
Most often, you'll speak to your doctor or nurse practitioner over text, though they may request audio or video chat if it'll help with your diagnosis.
You'll get a prescription right on Maple, so you can send it to any pharmacy for pickup, or you can have it shipped with free delivery.
In some cases, a prescription won't be recommended by the doctor. They will let you know if this is the case. Doctors may also not be able to prescribe some medications in certain provinces or regions.
Note: Maple is not a pharmaceutical manufacturer, nor are we an online pharmacy. This means you'll need to buy the medication from the pharmacy itself once you have your prescription.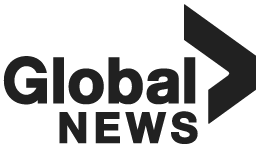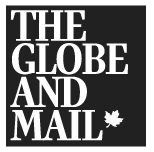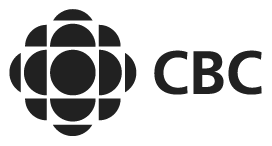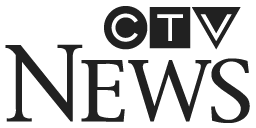 Frequently Asked Questions
What is dutasteride (Avodart) and how does it work?
Dutasteride (Avodart) is a synthetic 4-azasteroid compound that is often used either by itself or in conjunction with the medication tamsulosin (Flomax).
A dutasteride prescription works by blocking both type 1 and type 2 isoforms of the steroid alpha-reductase. This prevents testosterone from being converted into dihydrotestosterone (DHT) within the body. DHT can sometimes cause a man's prostate to grow or become enlarged.
What are the uses for dutasteride (Avodart)?
Most commonly, if you receive a dutasteride prescription online from a Maple doctor, it'll be to treat benign prostatic hyperplasia (BPH). This condition can affect men who are experiencing an enlarged prostate gland.
As men get older, they may experience a benign enlargement of the prostate, which can cause difficulty or problems while urinating. This is due to the tightening of the tube that transfers urine from the bladder to the urethra.
An Avodart prescription can help minimize these symptoms and reduce prostate enlargement.
How do you use dutasteride (Avodart)?
If you've received an Avodart prescription online from a Maple doctor, it'll only be available as a liquid-filled capsule to be taken orally.
A dutasteride prescription can be taken with or without food, depending on recommendations from your doctor. Do not crush or chew the capsule when taking it. It should be swallowed whole.
Although it's usually taken once daily, always follow instructions provided by your doctor regarding dosage and frequency of use. Never exceed your prescribed dosage. Take the medication regularly to get the most benefit from it.
You may need to take your Avodart prescription for 3 to 6 months before you notice an improvement in your symptoms.
What are the side effects and risks of dutasteride (Avodart)?
The most common side effects from a dutasteride prescription include:
Decreased interest in sexual activities
Decreased sexual desire or performance
Impotence
Inability to maintain an erection
Pain or swelling in breasts
Discharge from breasts
Abnormal ejaculation
Although rare, allergic or severe reactions could occur while taking this medication. If you've received a dutasteride prescription online and begin to experience the following, you should seek immediate medical attention:
Irregular or difficulty breathing
Irregular or racing heartbeat
Rash or hives
Itching or swelling (particularly of the mouth, throat, and face)
Severe dizziness
Dilated neck veins
Chest pain or discomfort
This medication can also increase men's risks of developing high-grade prostate cancer. Talk to your doctor about possible risks before starting your dutasteride prescription.
Who should not take dutasteride (Avodart)?
This medication can be absorbed through the skin and can be harmful to unborn or breastfeeding children. Women who are pregnant or breastfeeding should avoid handling an Avodart prescription. If pregnant women are contaminated by this medication, it can result in birth defects in male fetuses.
Men who are planning to donate blood should not do so until at least 6 months have passed since the last dosage of their dutasteride prescription was taken.
Moreover, dutasteride can impact the results of prostate specific antigen (PSA) tests used to help identify prostate cancer by up to 50%. Make sure to tell your doctor if you're planning to have this test done and are taking an Avodart prescription, as it may skew your results.
Doctors can prescribe many medications online.
Get dutasteride (Avodart) online with Maple.
Maple revolves around your needs and schedule. Connect with a doctor from anywhere in Canada 24/7.