Get a montelukast (Singulair) prescription online.
Are you looking to get montelukast (Singulair) online? You can get your medication prescribed online in minutes and delivered straight to your door. 
Please note all prescriptions are given at the doctor's discretion. An assessment is required to determine if the treatment is right and safe for you. A prescription will only be provided after the doctor has deemed it appropriate.
Get started now
How to get montelukast (Singulair) online in Canada with Maple.
First, choose your symptoms
Select your symptoms within the Maple app so the doctor can evaluate your symptoms and condition. Enter as much information as possible so that the doctor can make a thorough assessment.
If you don't have employer / insurer coverage, fees may apply since many of our services aren't covered by provincial health plans. This is often because of our use of secure messaging and a national network of doctors and nurse practitioners.
Payment may be required, and will include the prescriptions for montelukast (Singulair) if the doctor deems it necessary.
 For more information on our pricing, click here.
Next, you'll hear from the doctor
Once you've entered your symptoms, a doctor or nurse practitioner will review your case. If they're able to help, your visit will start; if they can't help, you'll be notified before your consultation begins and you won't be charged. You're only charged if you speak with a Maple doctor.
Most often, you'll speak to your doctor or nurse practitioner over text, though they may request audio or video chat if it'll help with your diagnosis.
You'll get a prescription right on Maple, so you can send it to any pharmacy for pickup, or you can have it shipped with free delivery.
In some cases, a prescription won't be recommended by the doctor. They will let you know if this is the case. Doctors may also not be able to prescribe some medications in certain provinces or regions.
Note: Maple is not a pharmaceutical manufacturer, nor are we an online pharmacy. This means you'll need to buy the medication from the pharmacy itself once you have your prescription.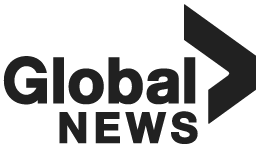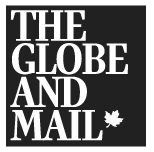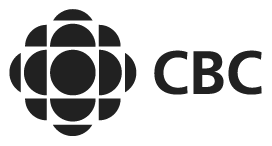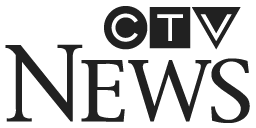 Frequently Asked Questions
What is montelukast (Singulair) and how does it work?
Montelukast is a medication that helps make breathing easier by reducing inflammation in the airways.
A montelukast prescription works by blocking the production of certain naturally produced substances (known as leukotrienes), which are known to cause or worsen symptoms of asthma and allergies.
What are the uses for montelukast (Singulair)?
Typically, a Singulair prescription is used to prevent or control symptoms of asthma. It can also be used prior to exercising, to lessen the chance of bronchospasms occurring. This can also help reduce the number of times that a quick relief inhaler is required.
As well, a montelukast prescription is sometimes used to help reduce symptoms of allergic rhinitis and hay fever. However, this medication should only be used when other safer medications aren't working or aren't able to be taken.
How do you use montelukast (Singulair)?
If the doctor has given you a Singulair prescription, it will be available as a tablet (either chewable or to be swallowed) or as a packet containing oral granules. The oral granules are usually prescribed to small children. These are all to be taken by mouth.
Tablets, both regular and chewable, can be taken with food or without. It's recommended to take the dosage at the same time each day, to help maximize the effectiveness of the medication.
Oral granules shouldn't be chewed, but can be dissolved into a teaspoon of cold or room temperature baby formula or breast milk and then swallowed. They can also be mixed into soft foods like applesauce or ice cream, but should not be dissolved into any liquids other than formula or breast milk, as it could impact the effectiveness of the medication.
What are the side effects and risks of montelukast (Singulair)?
Common side effects of a montelukast prescription include:
Fever

Headache

Stuffy or runny nose

Difficulty swallowing

Dryness or sore throat

Loss of voice

Tenderness in the glands of the throat or neck
These symptoms are normal, however you should talk to your doctor if you begin to experience:
Sinus pain or swelling

Numbness, tingling or shooting pain in the arms or legs

Severe muscle weakness or fatigue

Stuttering

Uncontrollable muscle spasms
As well, in some rare cases there could be a serious allergic reaction to a Singulair prescription. Seek immediate medical attention if you begin to experience:
Severe itching or swelling (especially in the face, throat or tongue)

Severe dizziness

Difficulty breathing

Rashes or blemishes
Occasionally, a Singulair prescription can cause some people to become agitated, disoriented or irritable. It may also cause some people to become depressed, or have suicidal thoughts or tendencies.
If you or your child begins to experience these effects, talk to your doctor right away, so that it can be monitored.
Who should not take montelukast (Singulair)?
Those with a history of certain mental illnesses, including chronic depression, suicidal tendencies, anxiety or anger issues could be at risk of their existing symptoms of mental illness worsening or becoming severe. 
Patients who are already taking an oral steroid, which is having the dosage lowered or stopped, should avoid taking a Singulair prescription because they could experience Churg-Strauss syndrome, or eospinophilia.
This medication should only be used when pregnant or breastfeeding, if absolutely necessary. A montelukast prescription has been shown to pass into breast milk. Be sure to talk to your doctor if you're pregnant before starting this medication, as it could be harmful to your child.
Doctors can prescribe many medications online.
Get montelukast (Singulair) online with Maple.
Maple revolves around your needs and schedule. Connect with a doctor from anywhere in Canada 24/7.