Get metformin online.
Are you looking to get metformin online? You can get your medication prescribed online in minutes and delivered straight to your door. 
Please note all prescriptions are given at the doctor's discretion. An assessment is required to determine if the treatment is right and safe for you. A prescription will only be provided after the doctor has deemed it appropriate.
Get started now
How to get metformin online in Canada with Maple.
First, choose your symptoms
Controlling high blood sugar can be difficult in patients with type 2 diabetes. Metformin is used to control high blood sugar in combination with a healthy diet and exercise program.
If you don't have employer / insurer coverage, fees may apply since many of our services aren't covered by provincial health plans. This is often because of our use of secure messaging and a national network of doctors and nurse practitioners.
Payment may be required, and will include the prescriptions for metformin if the doctor deems it necessary.
 For more information on our pricing, click here.
Next, you'll hear from the doctor
Once you've entered your symptoms, a doctor or nurse practitioner will review your case. If they're able to help, your visit will start; if they can't help, you'll be notified before your consultation begins and you won't be charged. You're only charged if you speak with a Maple doctor.
Most often, you'll speak to your doctor or nurse practitioner over text, though they may request audio or video chat if it'll help with your diagnosis.
You'll get a prescription right on Maple, so you can send it to any pharmacy for pickup, or you can have it shipped with free delivery.
In some cases, a prescription won't be recommended by the doctor. They will let you know if this is the case. Doctors may also not be able to prescribe some medications in certain provinces or regions.
Note: Maple is not a pharmaceutical manufacturer, nor are we an online pharmacy. This means you'll need to buy the medication from the pharmacy itself once you have your prescription.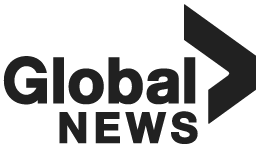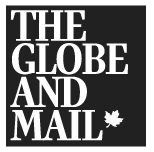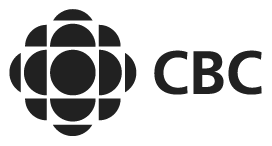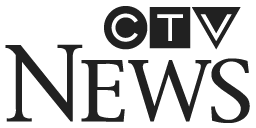 Frequently Asked Questions
What is metformin and how does it work?
Metformin is used in patients with type 2 diabetes in order to control high blood sugar levels. It works by helping to restore the proper response to insulin your body produces naturally.
It's a type of medicine known as a biguanide and works to lower the amount of sugar in the blood of people with diabetes by lowering the amount of sugar produced in the liver and absorbed by the intestines, increasing the sensitivity of cells to insulin.
Although some patients may experience side effects when first taking metformin, they typically go away within two weeks as the body adjusts to the medication.
Depending on your dosage, it may take metformin several weeks or months to lower your A1C — a blood test that measures your blood sugar levels over the last three months.
If you're wondering how to get metformin in Canada, you should know that you can't get metformin without a prescription.
You'll need to speak with a doctor to receive a metformin prescription in Canada. A doctor on Maple can provide you with a prescription during your consultation, at their discretion.
What are the uses for metformin?
Metformin is a form of medication used to regulate and maintain blood sugar levels in patients with type 2 diabetes. Better managing diabetes can help prevent kidney damage, blindness, nerve problems, loss of limbs, and sexual function problems.
Proper control of diabetes may also lessen your risk of heart disease or stroke. It also decreases the amount of sugar that your liver makes and that your stomach and intestines absorb.
Metformin is very effective in treating type 2 diabetes. It can control blood glucose and research shows it can lower A1C levels by as much as 1.5% at its maximum dose.
How do you use metformin?
Since you can't get metformin over the counter in Canada, you'll need to get a prescription from a doctor. Once you've received your prescription, it's important to follow the directions. You'll need to take metformin by mouth, usually one to three times a day with meals. You should also make sure to drink plenty of fluids while taking this medication unless otherwise directed by your doctor.
Be sure to tell your doctor and pharmacist about all of the medications and products you use, including prescription drugs, nonprescription drugs, and herbal products. Take this medication regularly in order to get the most benefit from it and remember to use it at the same time each day.
How much does metformin cost in Canada?
The price of metformin has many variables. Provincial or private insurance coverage, the required daily dose, as well as preference for taking generic or brand-name pills will all impact how much metformin costs in Canada. Typically 500mg daily is the starting dose, and often patients can take up to 1000mg twice daily. This means a three-month prescription for a brand version of the pill could cost up to $90 per month or as low as under $10 for the generic version.
What are the side effects and risks of metformin?
You should always speak with a doctor to make sure that metformin is right for you. Possible side effects include:
Nausea
Vomiting
Stomach upset
Diarrhea
Weakness
Metallic taste in the mouth
Tell your doctor right away if you have any serious side effects, including:
Dizziness
Severe drowsiness
Chills
Trouble breathing
Blue/cold skin
Muscle pain
Fast/difficult breathing
Slow/irregular heartbeat
Stomach pain
A long-term effect of taking metformin can be trouble absorbing vitamin B-12, which can lead to an increased risk of anemia and certain psychological and neurological symptoms. If you're taking metformin for more than four months, your doctor should monitor your B-12 levels.
Who should not take metformin?
Before using metformin in Canada, tell your doctor or pharmacist about your medical history. Older patients taking metformin may be at greater risk for lactic acidosis and low blood sugar levels. Those with a history of severe kidney disease or heart failure should not take metformin.
If you're pregnant, your doctor may not prescribe Metformin since other medications are recommended during pregnancy to control diabetes. Only take this medication as needed during pregnancy. Metformin can cause changes in the menstrual cycle by promoting ovulation in premenopausal anovulatory women and increasing the risk of becoming pregnant. Speak to a doctor if you're using Metformin and are planning to become pregnant. Consult your doctor or pharmacist about the use of reliable birth control while using this medication.
What should I avoid while taking metformin?
Medications you should avoid while taking metformin include but aren't limited to:
Certain chest pain medications
Anti-malarial medications
Certain diuretics
Certain antibiotics (Cephalexin, Septra, and more)
ACE inhibitors
Certain antidepressants
Iodinated contrast (used in medical imaging tests)
You'll need to discuss any medication you're taking with a doctor to ensure metformin is safe for you.
It's also recommended that you avoid drinking heavily while taking metformin. This means no more than one drink for women or two drinks for men per day.
Non-alcoholic drinks are fine, and you may eat as you normally do. However, eating too much sugar doesn't help when treating type 2 diabetes because it can raise your blood sugar, even while on metformin.
Do I need to check my blood sugar levels while taking metformin?
If you've developed type 2 diabetes and were prescribed metformin, you may not need to monitor your blood sugar yourself. Instead, doctors usually order an A1C test every three to six months to monitor your blood sugar. If you've received a metformin prescription in Canada, speak with your doctor about the best course of action when it comes to checking your blood sugar levels.
What happens if I miss a dose of metformin, what should I do?
If you've missed a dose of metformin, take the prescribed amount as soon as you remember, unless it's close to the time of your next dose. If it's close to the time of your next dose, simply take the next dose as prescribed — never double your dose.
What is Maple?
Maple connects you with doctors and other healthcare providers online via text, audio, or video. After you log in to your Maple account, you can request an online consultation.
Consultations work similarly to in-person appointments — the doctor can examine you as needed, ask questions about your symptoms, go through your health history, and determine if metformin is right for you. If they think your condition is more serious, they may tell you to see a doctor for an in-person appointment.
Since you can't buy metformin online without a prescription, once you talk to a doctor on Maple and they determine a prescription for metformin online is right for you, you'll have the option to send the prescription to a local pharmacy or have it delivered at no additional cost.
Doctors can prescribe many medications online.
Get metformin online with Maple.
Maple revolves around your needs and schedule. Connect with a doctor from anywhere in Canada 24/7.