Get a ranitidine (Zantac) prescription online.
Are you looking to get ranitidine (Zantac) online? You can get your medication prescribed online in minutes and delivered straight to your door. 
Please note all prescriptions are given at the doctor's discretion. An assessment is required to determine if the treatment is right and safe for you. A prescription will only be provided after the doctor has deemed it appropriate.
Get started now
How to get ranitidine (Zantac) online in Canada with Maple.
First, choose your symptoms
Select your symptoms within the Maple app so the doctor can evaluate your symptoms and condition. Enter as much information as possible so that the doctor can make a thorough assessment.
If you don't have employer / insurer coverage, fees may apply since many of our services aren't covered by provincial health plans. This is often because of our use of secure messaging and a national network of doctors and nurse practitioners.
Payment may be required, and will include the prescriptions for ranitidine (Zantac) if the doctor deems it necessary.
 For more information on our pricing, click here.
Next, you'll hear from the doctor
Once you've entered your symptoms, a doctor or nurse practitioner will review your case. If they're able to help, your visit will start; if they can't help, you'll be notified before your consultation begins and you won't be charged. You're only charged if you speak with a Maple doctor.
Most often, you'll speak to your doctor or nurse practitioner over text, though they may request audio or video chat if it'll help with your diagnosis.
You'll get a prescription right on Maple, so you can send it to any pharmacy for pickup, or you can have it shipped with free delivery.
In some cases, a prescription won't be recommended by the doctor. They will let you know if this is the case. Doctors may also not be able to prescribe some medications in certain provinces or regions.
Note: Maple is not a pharmaceutical manufacturer, nor are we an online pharmacy. This means you'll need to buy the medication from the pharmacy itself once you have your prescription.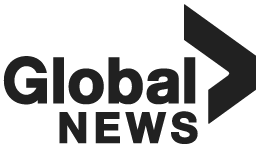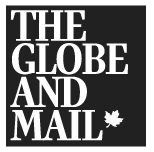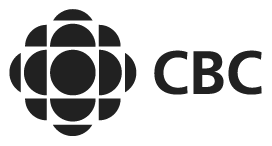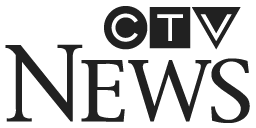 Frequently Asked Questions
What is ranitidine (Zantac) and how does it work?
Ranitidine (Zantac) is an ulcer medication belonging to a family of drugs known as histamine-2 (H2) blockers.
A ranitidine prescription works by reducing the amount of acid produced by the cells in the lining of your stomach.
What are the uses for ranitidine (Zantac)?
Most commonly, you could be given a ranitidine prescription online to treat stomach and intestinal ulcers, or to help prevent them from returning once they've healed.
Zantac can also be used to treat other issues in the esophagus, stomach or intestines, such as:
Erosive esophagitis (inflammation and weakening of the lining of the esophagus, caused by acid moving back up from the stomach)
Gastroesophageal reflux disease or GERD (excess acid from the stomach backing up into the esophagus, causing heartburn)
Zollinger-Ellison Syndrome (a condition where the stomach naturally produces too much acid)
Additionally, you can buy Zantac online to treat symptoms caused by non-specific sources, such as:
Heartburn
Stomach pain
Lingering cough
Difficulty swallowing
How do you use ranitidine (Zantac)?
Zantac is available as a tablet, a capsule, a liquid-filled capsule, as syrup, as powder to be mixed with liquid or in the form of an oral suspension liquid. All of these are to be taken orally.
While ranitidine is available over-the-counter in most areas, your doctor may give you a Zantac prescription if they believe you need a stronger dosage.
Always follow the dosage and frequency of usage instructions on the packaging, or located in the instructions alongside your prescription.
In some cases, ranitidine is given intravenously as an injection or through an IV. This would only be done by a licensed health practitioner at a registered health care facility and wouldn't be given in this form for prescription use at home.
What are the side effects and risks of ranitidine (Zantac)?
The only common side effect from taking a ranitidine prescription is experiencing headaches (sometimes severe).
Less common side effects include:
Constipation
Nausea
Vomiting
Abdominal discomfort or pain
Who should not take ranitidine (Zantac)?
Even if you've been given a Zantac prescription online, be sure to talk to your doctor before starting the medication if you've ever experienced:
Kidney disease
Liver disease
Porphyria (a genetic enzyme disorder, which can cause unpleasant symptoms in the skin or nervous system)
Using ranitidine can increase your risk of contracting pneumonia. Talk to your doctor immediately if you start to experience any of these symptoms:
Shortness of breath
Chest pain
Fever
Coughing up yellow or green mucus
While Zantac isn't expected to have an impact on unborn children in pregnant women, it's known to pass through breast milk. Make sure to consult your doctor before starting a Zantac prescription if you're breastfeeding.
If you have any questions about the medication, you can speak to a doctor on Maple by registering for an account.
Doctors can prescribe many medications online.
Get ranitidine (Zantac) online with Maple.
Maple revolves around your needs and schedule. Connect with a doctor from anywhere in Canada 24/7.