Get an Armour Thyroid prescription online.
Are you looking to get Armour Thyroid online? You can get your medication prescribed online in minutes and delivered straight to your door. 
Please note all prescriptions are given at the doctor's discretion. An assessment is required to determine if the treatment is right and safe for you. A prescription will only be provided after the doctor has deemed it appropriate.
Get started now
How to get Armour Thyroid online in Canada with Maple.
First, choose your symptoms
Select your symptoms within the Maple app so the doctor can evaluate your symptoms and condition. Enter as much information as possible so that the doctor can make a thorough assessment.
If you don't have employer / insurer coverage, fees may apply since many of our services aren't covered by provincial health plans. This is often because of our use of secure messaging and a national network of doctors and nurse practitioners.
Payment may be required, and will include the prescriptions for Armour Thyroid if the doctor deems it necessary.
 For more information on our pricing, click here.
Next, you'll hear from the doctor
Once you've entered your symptoms, a doctor or nurse practitioner will review your case. If they're able to help, your visit will start; if they can't help, you'll be notified before your consultation begins and you won't be charged. You're only charged if you speak with a Maple doctor.
Most often, you'll speak to your doctor or nurse practitioner over text, though they may request audio or video chat if it'll help with your diagnosis.
You'll get a prescription right on Maple, so you can send it to any pharmacy for pickup, or you can have it shipped with free delivery.
In some cases, a prescription won't be recommended by the doctor. They will let you know if this is the case. Doctors may also not be able to prescribe some medications in certain provinces or regions.
Note: Maple is not a pharmaceutical manufacturer, nor are we an online pharmacy. This means you'll need to buy the medication from the pharmacy itself once you have your prescription.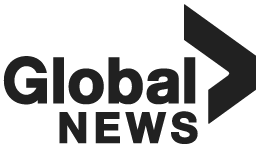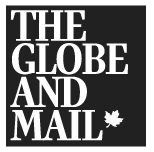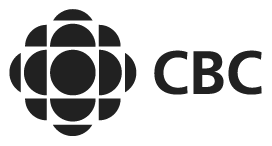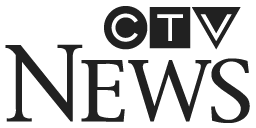 Frequently Asked Questions
What is Armour Thyroid and how does it work?
Armour Thyroid, also known as desiccated (dried) thyroid, is a combination of hormones that are normally produced by your body to help regulate energy levels and metabolism.
This medication replaces those missing hormones in people who aren't able to produce them naturally in their thyroid gland.
What are the uses for Armour Thyroid?
An Armour Thyroid prescription is usually given to patients who are experiencing hypothyroidism (low thyroid hormone), to assist with keeping their hormone levels at a balanced level.
Occasionally, Armour Thyroid is also prescribed to patients as a treatment for goiters (enlarged thyroid glands). In some cases, this can be taken as a preventative measure to stop these glands from becoming enlarged.
Armour Thyroid can also be used in the testing process for identifying other thyroid diseases, or as part of the treatment for thyroid cancer.
How do you use Armour Thyroid?
Armour Thyroid is available as a tablet that's taken orally.
Dosage should be determined by your doctor based on your response to testing and lab results to determine what level of hormones you are missing. Never exceed the dosage prescribed to you by your doctor.
In emergency situations, Armour Thyroid may be given intravenously when the oral route is not possible. However, this should only be done by a medical professional at a registered healthcare facility, not by a patient at home.
What are the side effects and risks of Armour Thyroid?
Before you begin your Armour Thyroid prescription, it's important to understand the possible side effects, which include:
Headache
Diarrhea
Vomiting
Irritability
Leg cramps
Unexpected weight loss
Chest pain
Fever
Hand tremors
Sweating
Trouble sleeping
Changes in appetite
Also, at large doses, there's the possibility for serious or life-threatening levels of thyroid toxicity. Always be sure to follow the dosage instructions given to you by your doctor, and seek immediate medical attention if any of these side effects become severe.
Who should not take Armour Thyroid?
For those considering getting an Armour Thyroid prescription online, make sure to talk to your doctor first if you've ever experienced:
Heart disease or angina (chest pains)
Congestive heart failure
Any type of diabetes (or have a family history of diabetes)
Problems with your adrenal gland
Coronary Artery Disease (Narrowing of the arteries in your heart due to plaque build-up)
If you're pregnant, you might still be able to take an Armour Thyroid prescription, but the dosage may need to change.
You should also avoid taking cholestyramine (Prevalite, Questran), colestipol (Colestid) or antacids within 4 hours before or after taking Armour Thyroid, because it could affect how your body processes the medication.
If you have any questions about the medication, you can speak to a doctor on Maple by registering for an account.
Doctors can prescribe many medications online.
Get Armour Thyroid online with Maple.
Maple revolves around your needs and schedule. Connect with a doctor from anywhere in Canada 24/7.