Get a clarithromycin (Biaxin) prescription online.
Are you looking to get clarithromycin (Biaxin) online? You can get your medication prescribed online in minutes and delivered straight to your door. 
Please note all prescriptions are given at the doctor's discretion. An assessment is required to determine if the treatment is right and safe for you. A prescription will only be provided after the doctor has deemed it appropriate.
Get started now
How to get clarithromycin (Biaxin) online in Canada with Maple.
First, choose your symptoms
Select your symptoms within the Maple app so the doctor can evaluate your symptoms and condition. Enter as much information as possible so that the doctor can make a thorough assessment.
If you don't have employer / insurer coverage, fees may apply since many of our services aren't covered by provincial health plans. This is often because of our use of secure messaging and a national network of doctors and nurse practitioners.
Payment may be required, and will include the prescriptions for clarithromycin (Biaxin) if the doctor deems it necessary.
 For more information on our pricing, click here.
Next, you'll hear from the doctor
Once you've entered your symptoms, a doctor or nurse practitioner will review your case. If they're able to help, your visit will start; if they can't help, you'll be notified before your consultation begins and you won't be charged. You're only charged if you speak with a Maple doctor.
Most often, you'll speak to your doctor or nurse practitioner over text, though they may request audio or video chat if it'll help with your diagnosis.
You'll get a prescription right on Maple, so you can send it to any pharmacy for pickup, or you can have it shipped with free delivery.
In some cases, a prescription won't be recommended by the doctor. They will let you know if this is the case. Doctors may also not be able to prescribe some medications in certain provinces or regions.
Note: Maple is not a pharmaceutical manufacturer, nor are we an online pharmacy. This means you'll need to buy the medication from the pharmacy itself once you have your prescription.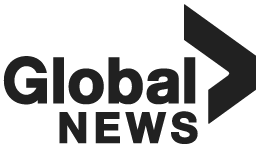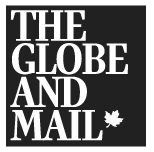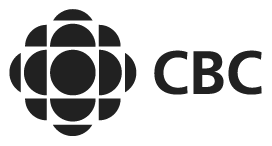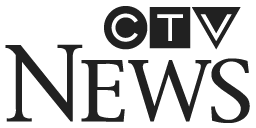 Frequently Asked Questions
What is clarithromycin (Biaxin) and how does it work?
Clarithromycin (Biaxin) is a medication that belongs to the class of drugs known as macrolide antibiotics.
A clarithromycin prescription works by targeting certain types of bacteria. It either kills them or prevents their growth, thereby eliminating its ability to continue spreading.
What are the uses for clarithromycin (Biaxin)?
Most commonly, if you receive a clarithromycin prescription online from a Maple doctor, it'll be because you're experiencing a bacterial infection.
The Biaxin prescription helps your body fight the infection, preventing it from spreading to other areas.
In some cases, a clarithromycin prescription may also be used alongside other medications to help treat duodenal ulcers that are caused by the H. pylori bacteria.
How do you use clarithromycin (Biaxin)?
Once you've met with a doctor from Maple and they've decided to give you a Biaxin prescription online, it will be available as a tablet, an extended release tablet or a powder to be added to an oral suspension liquid. These different types of medications must all be taken orally.
The type of Biaxin prescription given to you, the dosage, and the frequency of use will be determined by your doctor based on the type, location, and severity of the infection being treated.
This medication's usually taken every 12 hours, with or without food. If indigestion occurs, taking your clarithromycin prescription with food or milk can help reduce nausea. Take this medication at regular intervals for it to be most effective.
If you're taking a Biaxin prescription to fight an infection, make sure to take the entire prescription until it's finished to avoid a possible relapse.
For those taking this medication to prevent a possible bacterial infection, take it exactly as directed by your doctor. Don't stop taking your clarithromycin prescription without talking to your doctor about it first.
What are the side effects and risks of clarithromycin (Biaxin)?
The most common side effects from a Biaxin prescription include:
Headache
Heartburn
Nausea or indigestion
Vomiting
Change sensation of taste
Feeling bloated or full
Diarrhea
In some rare cases, more serious side effects could occur, such as:
Chills
Unexplained cough
Difficult or painful urination
Lower back pain
Hearing loss
Severe mood swings
Blurred vision or drooping eyelids
Persistent or severe nausea or vomiting
Dark urine or difficulty urinating
Jaundice
Slurred speech
Severe stomach or abdominal pain
Muscle weakness
These could be signs that you are having an adverse reaction to the medication. Consult your doctor immediately if you begin to experience these more serious symptoms.
In very rare cases, a clarithromycin prescription can cause a severe intestinal condition called clostridium difficile-associated diarrhea due to a type of resistant bacteria. This condition can occur weeks or even months after the treatment has been completed. Make sure to contact your doctor immediately if you've recently taken a Biaxin prescription and begin to experience:
Severe or persistent diarrhea
Severe stomach or abdominal pain/cramping
Blood or mucus in your stool
Allergic reactions to this medication are very rare, but can be identified by the following symptoms:
Itching or swelling of the face, throat, or mouth
Rashes, hives, or blistering skin
Severe dizziness
Difficulty breathing
Seek immediate medical attention if you begin to experience these symptoms while taking a clarithromycin prescription.
Using this medication for prolonged periods of time or repeatedly can result in oral thrush or a new yeast infection in women. Consult your doctor if you notice white patches in your mouth or changes in vaginal discharge.
In rare cases, clarithromycin can cause QT prolongation, a medication condition that can affect heart rhythm. This is particularly prevalent in patients who have a history of heart problems or a family history of such issues.
Who should not take clarithromycin (Biaxin)?
Don't use any opioid or anti-diarrhea medications if you're experiencing any of the negative side effects associated with a Biaxin prescription. It could cause your side effects to worsen.
If you've ever experienced any of the following, make sure to mention it your doctor giving you a clarithromycin prescription online before starting the medication:
Kidney disease
Liver disease
Heart disease
Heart attacks
Myasthenia gravis (a muscle disease)
A clarithromycin prescription can cause other live bacterial immunizations to not function properly. You should avoid having any immunizations while taking this medication without first discussing the risks with your doctor.
For older patients and patients with low levels of magnesium or potassium in their blood, the risks of contracting QT prolongation due to clarithromycin are greater. Make sure to discuss possible risks with your doctor before starting a Biaxin prescription.
Pregnant women should avoid taking clarithromycin while pregnant without first discussing the risks with their doctor. This medication is known to pass through breast milk and should only be taken while breastfeeding after talking to a doctor.
Doctors can prescribe many medications online.
Get clarithromycin (Biaxin) online with Maple.
Maple revolves around your needs and schedule. Connect with a doctor from anywhere in Canada 24/7.