Get Aldactone (spironolactone) online.
Are you looking to get Aldactone online but don't want to see your doctor in person? You can get your medication prescribed online in minutes and delivered straight to your door — from your phone, tablet, or computer.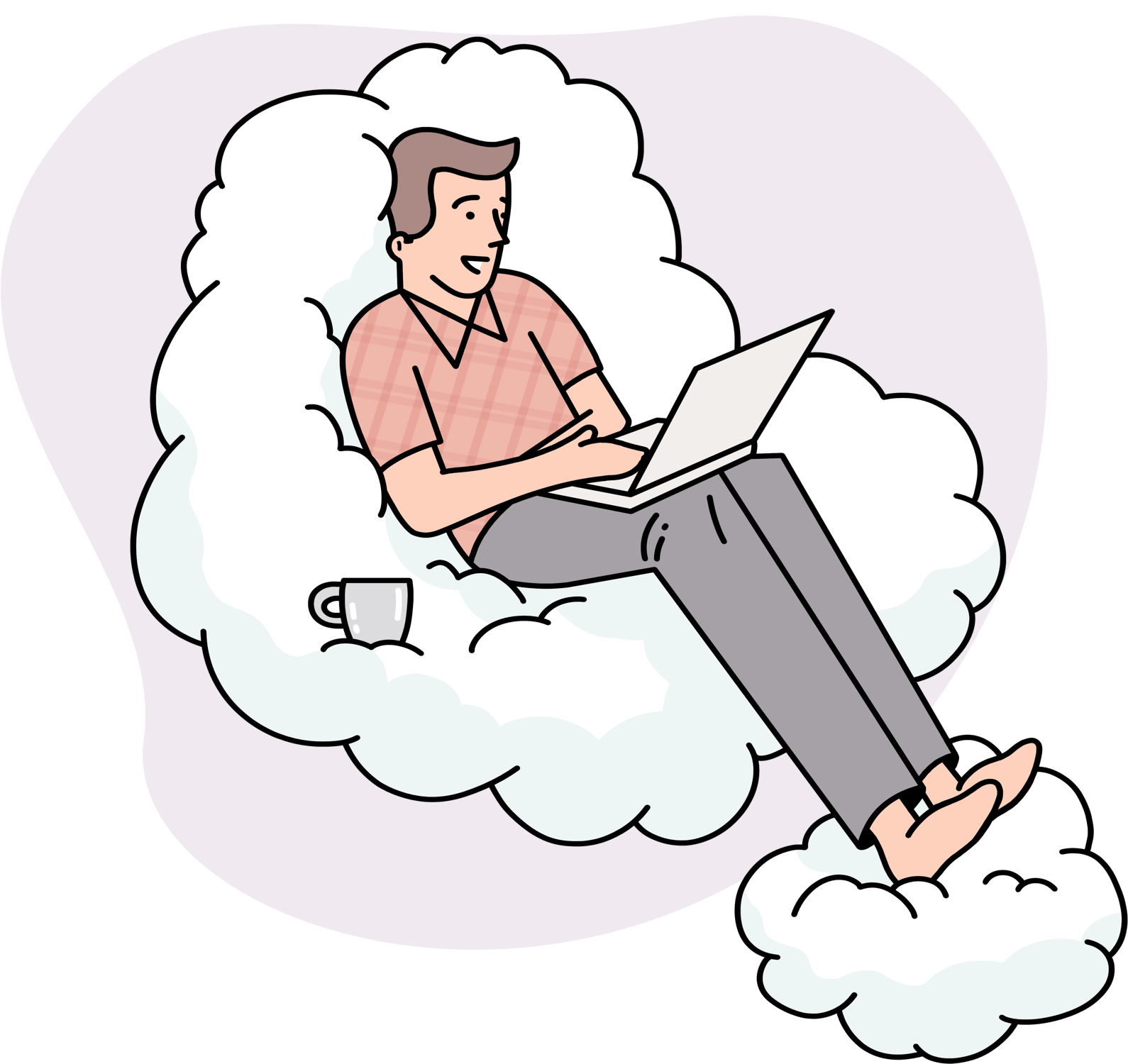 How to get Aldactone online in Canada with Maple.
First, choose your symptoms
Limb swelling due to congestive heart failure, liver disease, or kidney disease can often be difficult to control, and if it isn't, can lead to detrimental health problems.
Consultations start at $49 and include the prescriptions for Spironolactone (the generic version of Aldactone) if you and the doctor determine it's suitable for you.
For more information on our pricing, click here.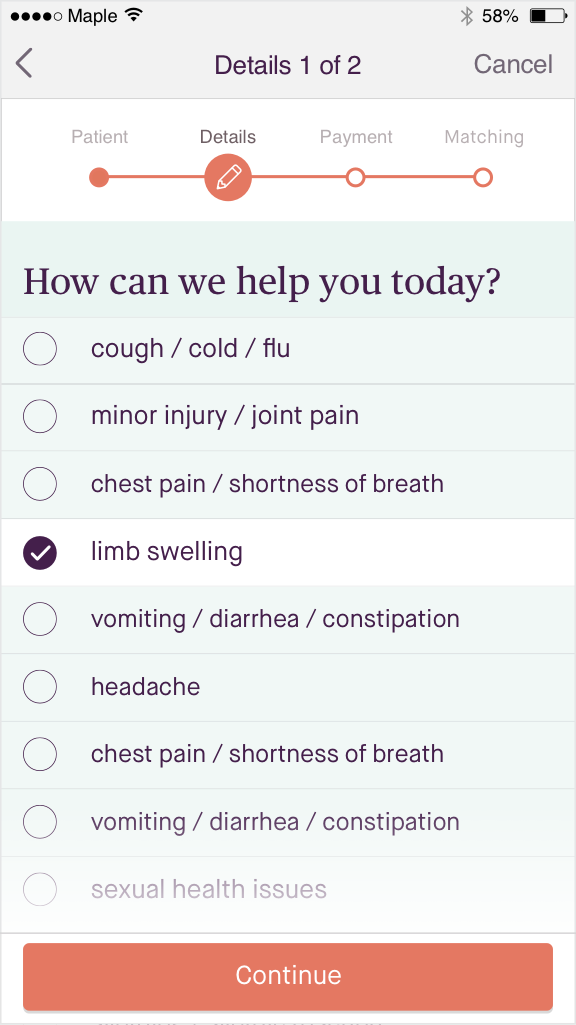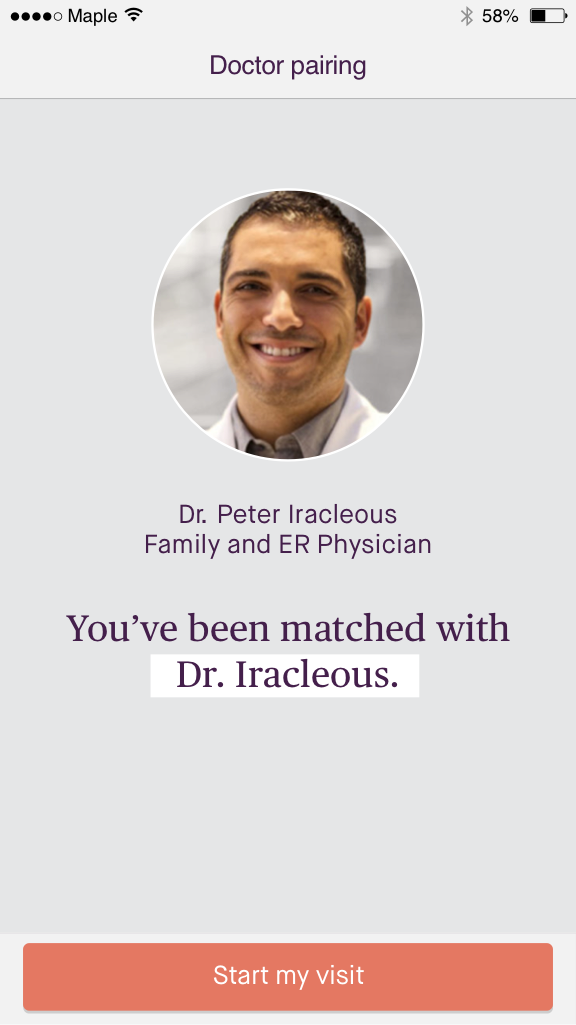 Next, you'll hear from the doctor
Once you've entered your symptoms, a doctor will review your case. You'll be speaking directly with the doctor over chat or video — whichever you feel more comfortable with.
If they're able to help, your visit will start; if they can't help, you'll be notified before your consultation begins and you won't be charged. You're only charged if you speak with a Maple doctor.
Get your medication
You'll get a prescription right on Maple, so you can send it to any pharmacy for pickup, or you can have it shipped with free delivery.
Note: Maple is not a pharmaceutical manufacturer, nor are we an online pharmacy. This means you'll need to buy the medication from the pharmacy itself once you have your prescription.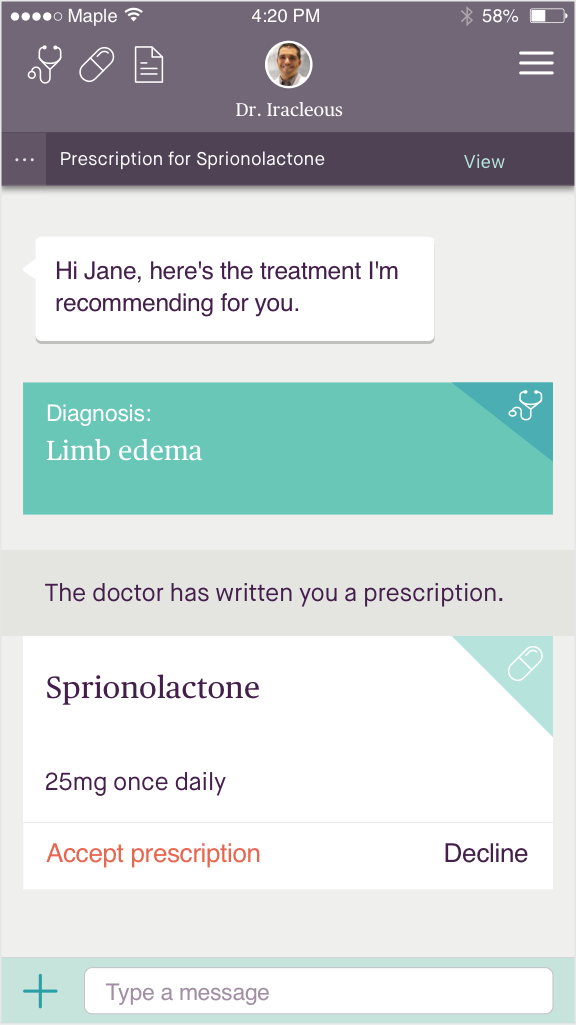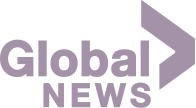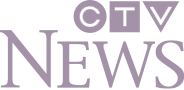 Frequently Asked Questions
What is Aldactone and how does it work?
Spironolactone is the generic version of Aldactone. It is a "water-pill" (potassium-sparing diuretic) used to treat fluid build-up from heart failure, high blood pressure, hypokalemia, and other diseases. It does so by absorbing excess salt and ensuring that potassium levels in the body are not too high. 
If you think you need Aldactone, you can speak to a doctor on Maple to see if it is right for you.
What are the uses for Aldactone?
Aldactone can be used to treat swelling from a variety of conditions including: 
High blood pressure

Heart failure, edema

Hypokalemia

Cirrhosis of the liver

Nephrotic syndrome
You can find out if you have any of the above symptoms by speaking to a doctor on Maple here.
How do you use Aldactone?
Aldactone can only be taken orally and comes in a pill or liquid form. Aldactone should be taken as recommended by the doctor, but typically is taken once a day. It is recommended to take Aldactone earlier in the day, to avoid needing to urinate during the night.
It's important to speak to your doctor to find out the right dosage and frequency of the medication for you.
What are the side effects and risks of Aldactone? 
Aldactone may cause; dizziness, upset stomach, diarrhea, vomiting, and lightheadedness. If any of these symptoms persist, it is important to stop taking Aldactone and consult with a doctor. Additionally, it is important to avoid having salt substitute products as they can cause potassium levels to get too high while taking Aldactone.
Tell your doctor right away if you have any worsening side effects or symptoms.
Who should not take Aldactone?
Aldactone should not be taken if you are allergic to any of the contents in it, or if you have Addison's disease.
If you have any questions about the medication, you can speak to a doctor on Maple by registering for an account.
Doctors can prescribe many medications online.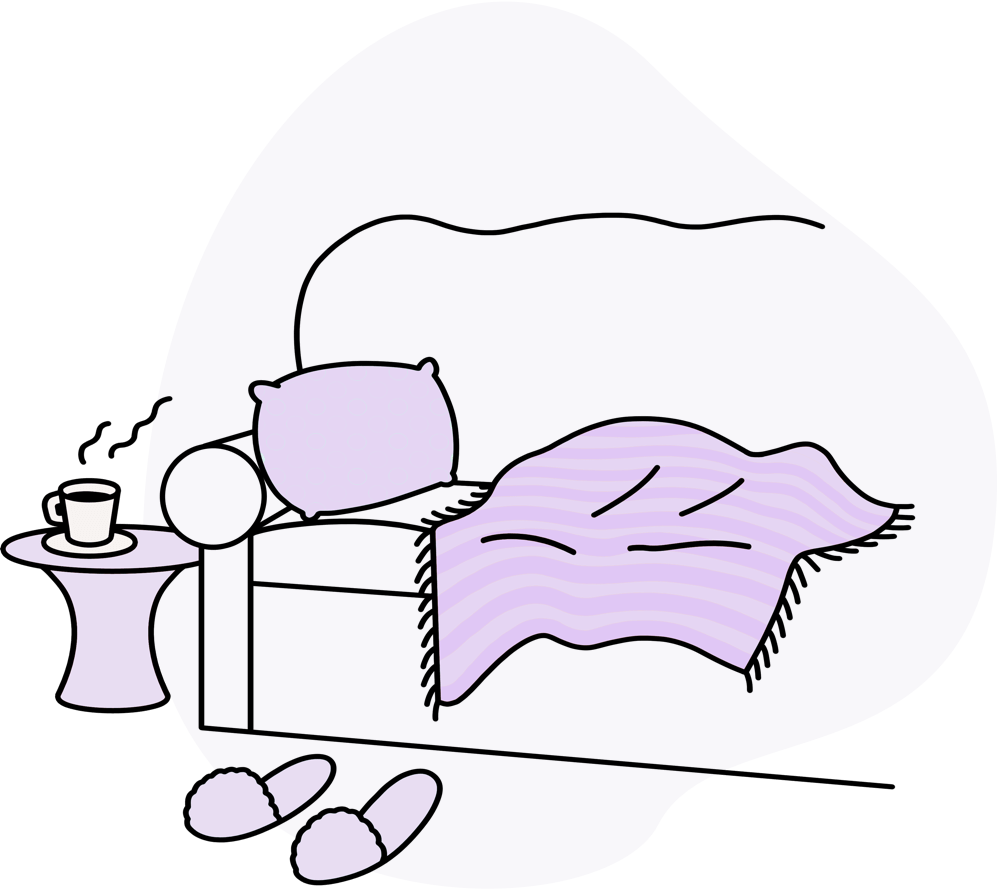 Get Aldactone online with Maple.
Maple revolves around your needs and schedule. Connect with a doctor from anywhere in Canada 24/7.